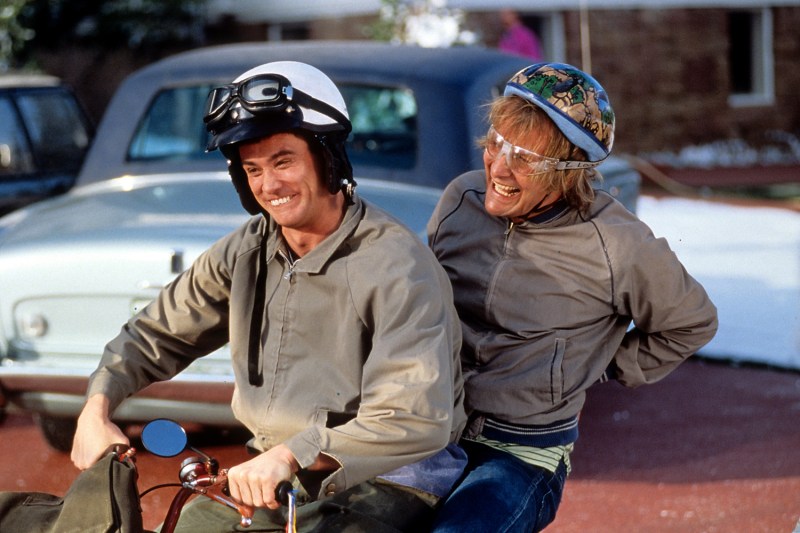 Cultured gentlemen know Dumb and Dumber is not just one of the greatest comedies of all time, but it also stands proudly among other highfalutin films like Citizen Kane, The Godfather, and The Princess Diaries as one of the greatest movies of all time. Now, to celebrate the film's 25th anniversary, one Colorado hotel is honoring this cinematic icon in the best way possible: with a legit, luxury hotel/ski package that would make Lloyd and Harry proud.
While the original film (we'll never acknowledge that blasphemous sequel was ever released) features two unbelievable dimwits, the official Dumb and Dumber: Lloyd & Harry Meet The Curtis package is aimed squarely at sophisticated, ski-loving travelers seeking an upscale Rocky Mountain getaway. The $10,000 price tag might seem steep, but the package includes a long list of luxury amenities. All that's required is for you to get yourself to Denver, where much of the movie was filmed.
Once in the city, guests will enjoy a two-night stay in a Corner King Deluxe room at The Curtis hotel. Naturally, two ruffled tuxedos — one orange and one powder blue — and two matching top hats will be provided at check-in. Also included are two pairs of Icelantic Nomad 95 skis, customized by local artists with one-of-a-kind Denver skyline artwork. Shortly after settling in, guests will be whisked away to Aspen with private jet service and luxury SUV transportation.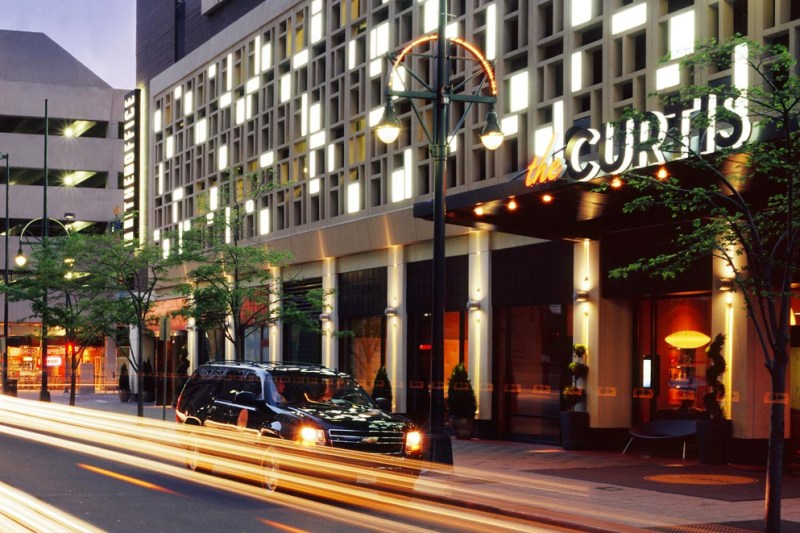 Two single-day ski lift tickets will be waiting upon arrival in Aspen. After a day on the slopes, guests return to Denver with a 12-pack of Aspen Beer Co. beer to imbibe on the flight home. Back in the city, on-demand spa treatments will be waiting before enjoying a gourmet Sunday brunch at the hotel's The Corner Office restaurant. Relax with a late Sunday checkout before spending the last afternoon touring downtown Denver with a three-hour moped rental.
The Curtis is known for its travel-themed nods to pop culture. Guest room designs and past promotions have included quirky tie-ins to everything from Ghostbusters to video games to The Shining to Jimmy Buffet. The hotel even offers a pooch-friendly Scooby Doo Pet Package complete with travel food bowls and Scooby and Shaggy snacks.
The Dumb and Dumber: Lloyd & Harry Meet The Curtis package is available now through April 21, 2019, so long as you call at least two weeks in advance. If you do make it out there, let us know if that John Denver was indeed "full of shit."