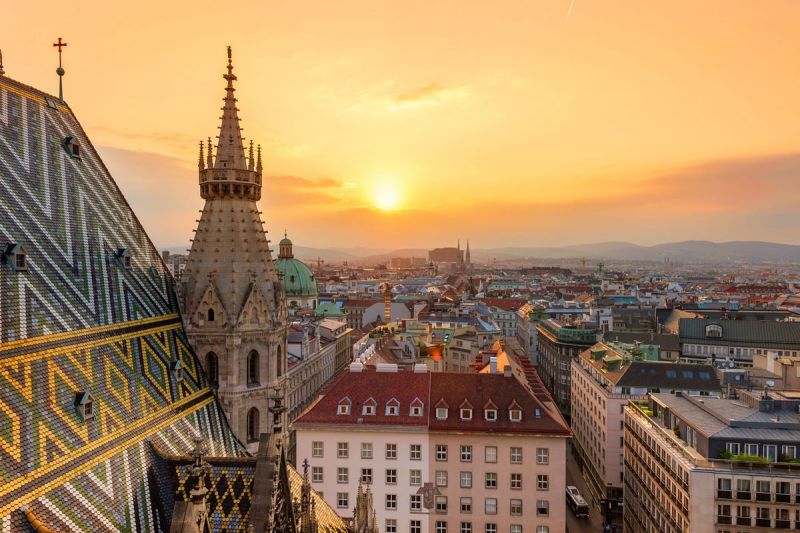 Once Europe's cultural capital before World War II managed to dismantle many of its elements, Vienna, Austria is currently on the rise again. See the glorious paintings by homegrown artists like Gustav Klimt and Egon Schiele at the Belvedere, sip on some schnapps after catching an opera, rent a bike and hit the town, or just enjoy a leisurely stroll while admiring the city's magnificent architecture.
PLAY
Secession
This art institution was founded as a departure from the traditional by a group of artists known as the Vienna Secession that included Klimt. Discover exhibitions by contemporary artists and get a glimpse of impressive murals by Klimt inside the Beethoven Frieze.
SHOP
Sneak In
If sneakers and coffee are what you're after, then Sneak In is the place to go. You'll find the coolest streetwear brands and sneakers here, plus a chance to find new designers who are on the up and up.
EAT & DRINK
Plachutta Wollzeile
If traditional Austrian food is what you're after, head to Plachutta, where you'll find the best cuts of boiled beef will all the accoutrements, Vienna's best weiner schintzel, and a tasty beef stroganoff.
Café Mozart
There's a reason why the Mozart Café is always full; a favorite haunt of musicians from the nearby opera house, the Mozart Café is primed for people watching, thanks to its outdoor terrace. It's also a great place for a traditional Viennese mélange (espresso with milk and foam) and apple streudel.
SLEEP
Grand Ferdinand
Sleep in laid back luxury at this boutique hotel, which is centrally located from most of the sights you'll want to see. You'll also have access to the Grand Etage, the Grand Ferdinand's terrace, which has prime views of the city and is perfect for breakfast, afternoon coffee, or a nightcap.