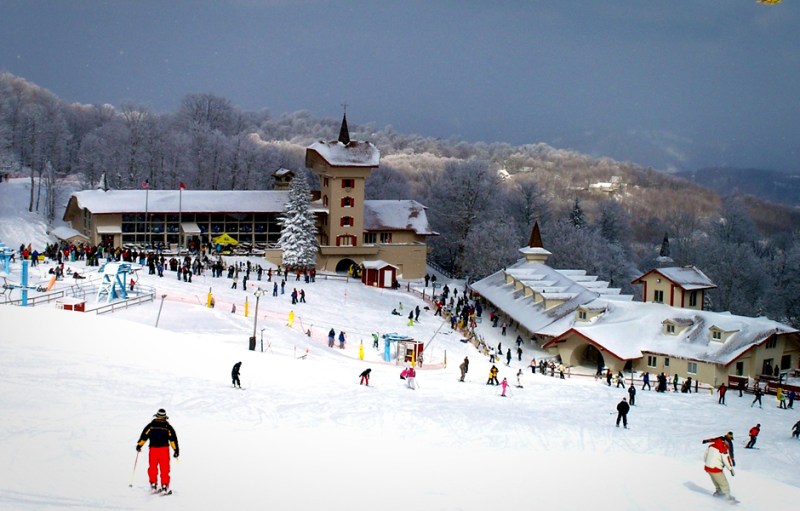 You've heard of a Rocky Mountain High—well let us introduce you to an East Coast High. With an elevation of 5,506 feet, the quaint town of Beech Mountain, N.C. is the highest spot east of the Rockies.
The population is only 350, but don't let that fool you. The place hops year-round with as many as 5,000 visitors in the summer seeking a mild climate and great outdoor adventures like mountain biking. In the winter, that number rises to 10,000, as people make the trek for winter fun at Beech Mountain Resort.
Where to Play: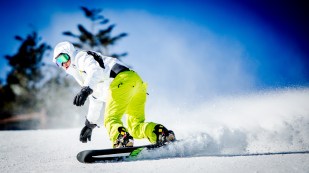 Beech Mountain Resort is the place to be if you love the thrill of racing down a snow covered mountain on skis or snowboards. While we love all the action, one of our favorite things at Beech is the 5506 Sky Bar at the top. They have food service as well as brews including the ones they brew.
The Beech Mountain Brewing Co. makes three distinct ales on-site: the 5506 Pale Ale, Cream Ale and Scotch Ale. The brewery helps the resort attract patrons even in warmer months, and we love the way they transform the ski lift in the summer to accommodate mountain bikers. They take out every other chair and add a lift just for the bikes. Makes it easy to race down the mountain and then get back on the lift for another go.
Where to Eat:
It may seem like a funny pick, but the downstairs deli of a general store lives up to its claim of "Best Breakfast in Beech Mountain." Fred's General Mercantile serves up a man-sized breakfast in the Backside Deli. Eggs are served to order along with plates heaping full of bacon, sausage, country ham, hash browns, grits and more. Fuel up for a long day on the slopes at Beech Mountain Resort.
Where to Sleep: 
Chances are you'll want to stay close to the action. Even if hitting the slopes isn't your thing, renting a cozy cabin offers fun for all. Check out the offerings at Emerald Mountain Realty. Nostalgia buffs can spend a night in Dorothy's House at the now-defunct Land of Oz Theme Park. Yes, really.
Of course, Cindy Keller, owner of Emerald Realty has rentals to house a group as well. Check out the Dream View Chalet, named for its incredible far range views. Situated atop a cliff, this 4 bedroom, 4 1/2 bath home features the perfect home away from home.
Toss a log on the fire and kick back and enjoy your time in the mountains.
Editors' Recommendations