Long-distance cycling tours are fun except when they aren't. Meaning that eating bars and goo pouches, sleeping on the side of the road, schlepping all your stuff, and spending mindless hours pounding the pedals can get old pretty quick.
That's why any cyclist who's had one too many energy goo pouches might prefer something a little cushier. Something, perhaps, involving the stunning coastlines and countrysides, history, and gastronomy of Corsica, Sardinia and Sicily, the jewels on the Mediterranean.
Sydney, Australia-based Ride & Seek is now offering just that — a guided cycling tour of those islands, either on their own or as a single mega-tour spanning all three, scheduled from October 6-27, 2018. The whole shebang will run over $9,200, but that comes with 21 days UNESCO Heritage Sites, Corsica's jaw-dropping Costa Verde highway, volcanoes, rolling pastures, local cuisine, wine and boutique hotels. Or you could opt for a single-island, week-long strike mission closer to $3,300.
"The exceptional diversity of these islands is represented through the numerous civilizations and cultures that have left their mark, amazing gastronomic variations, strikingly rugged interior landscapes, stunning coastlines of white beaches and emerald waters, and locals with an incredibly strong sense of place," said Sam Wood, co-founder of Ride & Seek.
The route follows the laid back west coast of Corsica, where wild boar, the island's delicacy, is very much on the menu, along with moddizzosu, local sourdough bread. Then you'll board a boat and sail to Sardinia to cycle through its dramatic topography, fueled by flat bread, roasted piglet, handmade pasta and meat pies. Finally, an overnight boat takes you to Sicily, whose gorgeous coastline is matched only by eggplant salad, grilled swordfish and other seafood and a style of pizza specific to the island.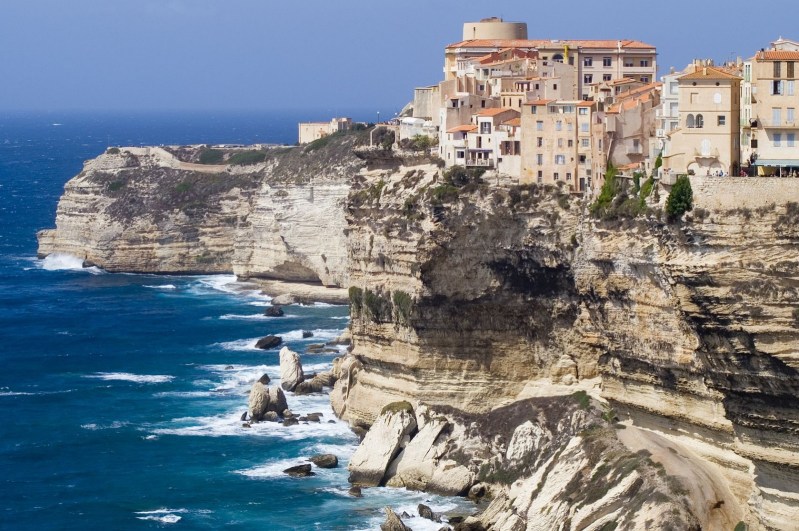 Riders log around 50km per day on the pre-planned routes, but those who want to burn off a big pasta dinner or check out more local scenery can elect for add-on loops for extra saddle time.
Not sure if that seems a little vigorous? Ride & Seek rates the trip as a triple-espresso on its grading scale, which translates to four-to-six hours in the saddle, climbing 3,000-to-6,000 feet — and clearly slamming a trio of espresso shots — per day.