[ad align="left"]When we think of escaping to a remote island, Bora Bora or Vanuatu comes to mind. Rather far to travel for most of us. Cumberland Island off the coast of Georgia isn't quite as far but exudes quiet, mystery and incredible nature all a short flight or drive away.
The southernmost coastal island on Georgia's Golden Isles, Cumberland is only accessible via ferry from Fernandina Beach, Florida (three times a day) and the nearest airport is Jacksonville, Florida.
While we have visited for a day trip, guests must bring their own food, and it's simply too majestic to soak it all in on a day visit. While there is a campsite, the Greyfield Inn is where you really want to splash out and rest your head.
Greyfield Inn is a historic mansion on the island and was the 19th century retreat of Thomas and Lucy Carnegie (the ballers of the Belle Époque). They built the house in 1890 for their daughter Margaret, then her daughter, Lucy, converted it to an inn in 1962. The family still oversees the daily operations of the inn and its 16 rooms in the house, as well as the cottages nestled under live oaks on the property.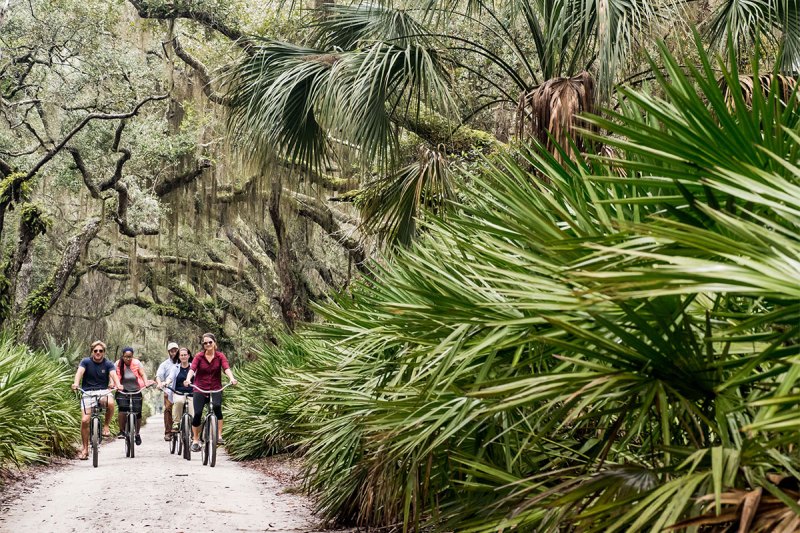 While the house is grand, the island is wild. It is run by the National Parks Service and is home to over 9,800 acres of Congressionally designated wilderness. There are also a plethora of wild horses on the island. While nobody is sure how they got there (they aren't native), they lend an eccentric touch to the Southern Gothic feel of this island.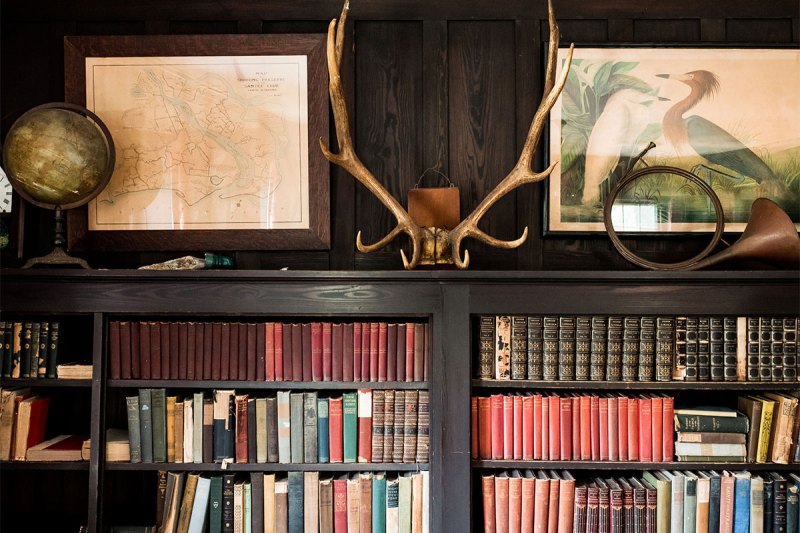 Explore maritime forests, kayak around the 18 miles of undeveloped beaches and take a 30 mile tour around the rough roads and fascinating forests. As a guest of the inn you will have access to bicycles, fishing rods, naturalist- led guided tours of the island and Natural History Jeep Tours. Be sure to check out the cultural heritage as well including the First African Baptist Church, Plum Orchard Mansion, and Cumberland Island Wharf.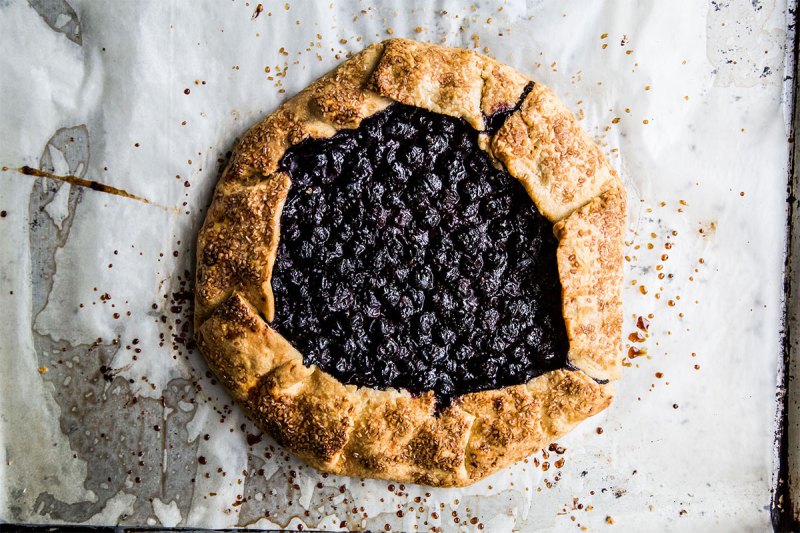 A proper belt busting Southern breakfast is offered up every morning, while a grab-in-go picnic basket from the back kitchen is offered for lunch. A dinner bell signals the start to a three-course dinner. The culinary program is led by their Top Chef alum, Whitney Otawka. All meals are made from scratch and seek to define and refine coastal Georgia cuisine. This 1.5-acre organic garden supplies the inn with a variety of fresh produce, herbs, fruit, and cut flowers. Gardeners use sustainable and organic growing practices, composting, cover cropping, and crop rotation to replenish and build its soils. Greyfield produces its own honey from the garden's 20-plus beehives.
One of our favorite offers at Greyfield is that they encourage guests to make their own cocktails at any time. They have provided a cornucopia of requisite tools and cocktail manuals. The ever-growing beer menu represents both international styles and craft brews from Georgia and beyond. Spirit offerings focus mainly on bourbons, alongside an artisanal rum collection and craft spirits from small distilleries including gins, vodkas, and tequilas. Steady on gents!
These digs are very popular so be sure to plan this vacation well in advance. But once you do, get ready for lounging on porches, 300 year old live oaks wherever you turn, and the most exciting sound of the day, the dinner bell.
Editors Note:
From December 2-4, Greyfield will host a weekend-long WinterHog Roast. Events include a Friday night oyster roast, BBQ dinner, and dancing to benefit the Southern Foodways Alliance, storytelling groups around the campfire, distillery tastings, and more.
Greyfield is rolling out a "Mid-Week Break" package, offering travelers discounted stays during the fall and winter months. Email them for more info.