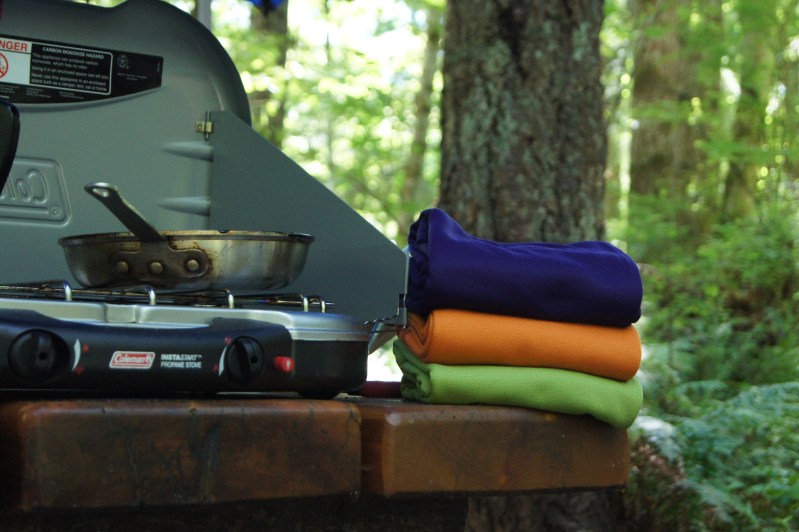 There's not much worse than having to throw a soggy towel into your backpack or luggage. Now you don't have to. There's a towel on the market that dries as quickly as you can use it to dry yourself.
Discovery Trekking offers Ultra Fast-dry towels are crafted with Silver antimicrobial technology. This means you won't have to deal with yucky bacteria odors from carting around a damp towel. These towels stay clean, fresh, and more importantly, dry.
Leslie Hanes of Vancouver, British Columbia started the company in 2002. "Discovery Trekking started as an outerwear company," she said, but having access to high-tech fabrics led her to creation of the towels. "I travel extensively and always hated that towels wouldn't be available at my destination or if I packed my own in took up space in the suitcase and if I put it in damp, it would get musty. I thought, 'Why isn't anyone making a towel from wicking fabrics?' It took a while to get the right one designed. We had to experiment a lot to find something that felt beautiful on the skin."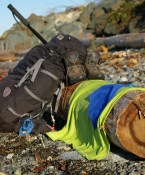 While these towels are perfect for days spent on the beach, lake or river, Hanes  says they are also multifunctional. "They make great airplane blankets. They're great for swimming and the large is big enough to wrap around your waist. It has high sun protection so you can throw it over your legs on the beach. And sand doesn't stick to it. We sell a lot for surfing and paddle boarding."
These towels come in four sizes and available in a multitude of colors. The extra small towel is 13″ x 10″ ($12.95), the small is 16″ x 28″ ($19.95), the medium measures 34″ x 28″ ($24.95) and the large comes in at 34″ x 58″ ($34.95).
Wash the towels in warm or hot water with the detergent of your choice. You can hang dry or toss in the dryer. Discovery Trekking says if you begin to notice any odor, it's generally the accumulation of body oil, lotions, and deodorants. They recommend washing in warm or hot water without detergent, with a cup of vinegar. Wash a second time without detergent, but this time put in a half a cup of baking soda. They claim this makes the towels as good as new, and say you can use this process for any clothing that requires freshening.
Speaking of clothing, Discovery Trekking uses the same type fabric to make men's shirts. "We do not mass produce," said Hanes. "The shirts are made to order and we can also do custom large sizes with colors that may not be available on the website."
Editors' Recommendations