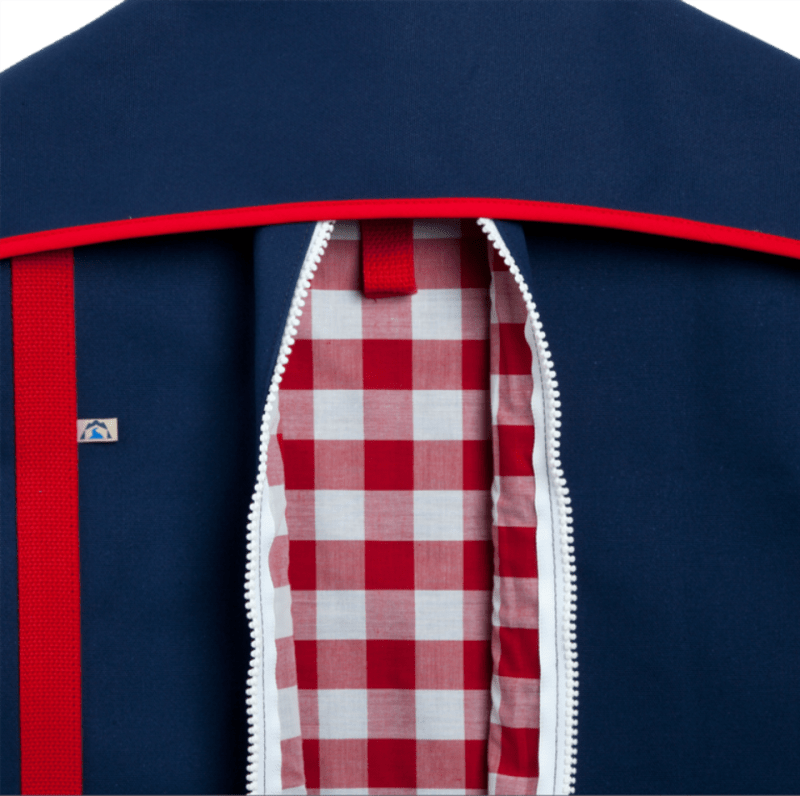 If you're rushing to make the next flight, we've discovered a new must have for your trip. It's a garment bag from Hudson Sutler that's hardwearing, durable, and fashionable at the same time.
The bags are crafted from 18 oz. canvas that doesn't flinch no matter what you throw at it. Plus, the hanger hooks and handles are made from heavy weight cotton webbing along with a rust proof zipper normally found on boat covers. This bag was built to last through many new adventures.
There are three collections of garment bags: Hatteras, which comes in a khaki exterior with light blue checked interior; Lowell, which is a handsome shade of gray; and Yorktown (shown in the picture above) with its patriotic color scheme: blue exterior with red piping and red and white checked interior. Retail price: $145.
They fold for easy carrying and fit comfortably in overhead bin storage. Even better, your clothes will arrive wrinkle free and ready for a night on the town.
Editors' Recommendations