St. John is impossibly beautiful. For such a small island, it has more to offer sun-seeking vacationers than almost anywhere in the Caribbean. But, its diminutive size also means the list of on-island accommodations is quite brief. Here are three of the best boutique hotels on this tiny tropical paradise.
Estate Lindholm
Like many islands in the Caribbean, St. John's history is inextricably linked to the burgeoning sugar crop industry of the 19th century. As one of the island's oldest properties, the tiny Estate Lindholm still boasts many remnants of the area's industrious past. That original architecture, combined with a rustic, island-inspired decor, creates a charming, laid-back vibe that feels like a distinct antidote to St. John's (admittedly few) chain resorts. With only 14 rooms, the adults-only property is quaint, quiet, and intimate, with just the right amount of modern amenities. It's worth springing for a Harbor View room with stunning views of the Atlantic.
Concordia Eco-Tents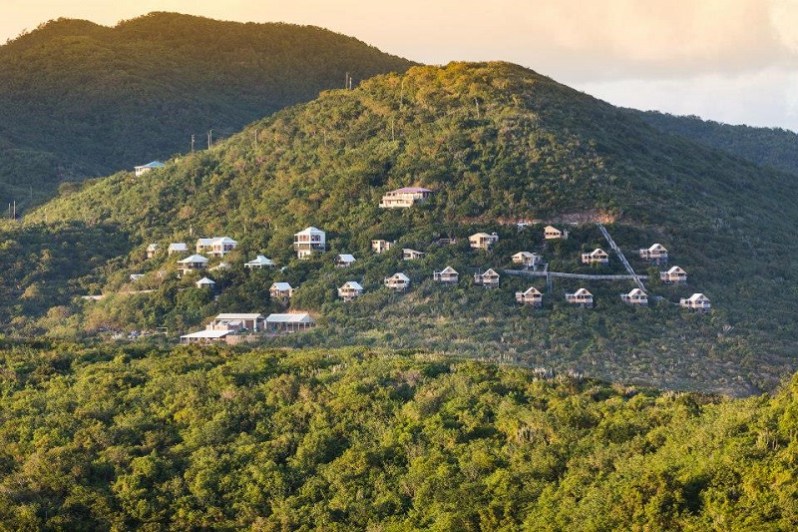 For island travelers looking to get far away from the maddening crowds, and those who don't mind "roughing it" in style, Concordia Eco-Tents offers some of the island's most unique accommodations. What it lacks in traditional amenities, it more than makes up for in location, location, location. While most of St. John's smaller hotels are set farther inland, the tent "rooms" here are perched on a dramatic and breathtaking cliffside with some of the best ocean views of any property on the island. Each room is a free-standing tree house "villa" with a wood and fabric construction reminiscent of luxury camping. The adjacent resort boasts a freshwater pool and miles of hiking trails and national park beaches crisscross the property. The excellent on-site restaurant is just as popular with locals as tourists, and beach rentals (snorkels, chairs, etc.) and yoga/meditation classes are available upon request.
Cruz Bay Boutique Hotel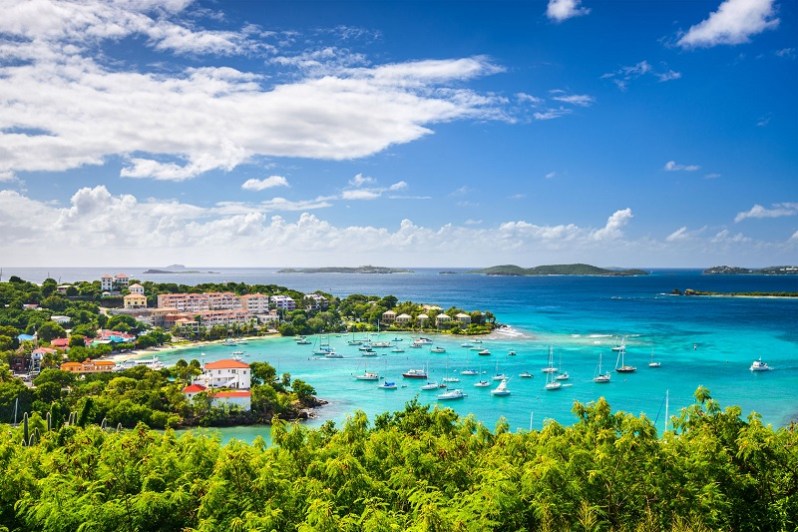 The aptly named (given its location) Cruz Bay Boutique Hotel is likewise all about location, particularly for travelers who'd prefer to be amid St. John's admittedly low-key "action." A stay here puts guests in the heart of Cruz Bay, within a few minutes walk of the Cruz Bay Ferry Dock (where all visitors to St. John arrive to the island) and Cruz Bay Beach. Breakfast is free on the charming bougainvillea-covered balcony, and afternoon meals are easy to grab from the West Indian or Italian restaurants that share the property. Dozens of other bars, restaurants, shops, and services are just blocks away. The rooms are clean, simple, and charming with only the essentials — free Wi-Fi, satellite TV, and mini-fridges. But, really, how much time do you plan on spending in your hotel room on one of the Caribbean's most spectacular islands?
Editors' Recommendations