When it's time to plan your next dream vacation, you'll likely turn to the internet for ideas, right? Of course you will — we all do! Most of us, myself included, turn to trusted sources known for scouring the globe in search of the best of the best travel destinations. For years, Lonely Planet's annual "Best in Travel" list has guided wanderlust-filled souls to exotic and breathtaking places to visit. In their latest iteration, Lonely Planet's 2024 best vacation destinations are anything but predictable.
If you're up for an adventure, these captivating destinations will absolutely redefine your travel bucket list and help you think outside of the box when planning your next trip. So, buckle up and prepare to be amazed as we reveal the unexpected jewels that Lonely Planet has unearthed for your next unforgettable journey.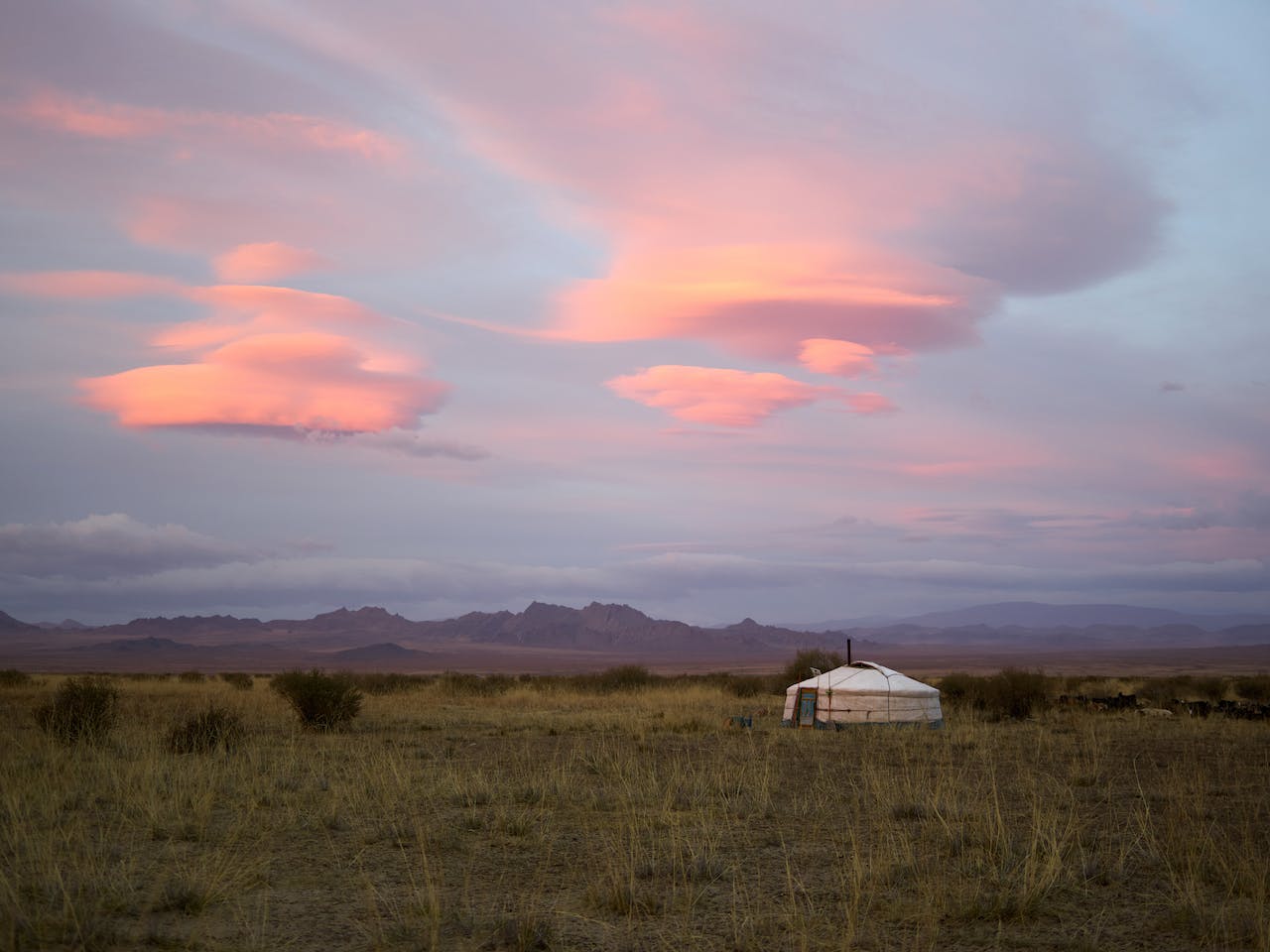 Mongolia
First up on Lonely Planet's list is Mongolia. This country offers a unique and enchanting vacation experience for travelers seeking adventure, natural beauty, and cultural immersion. Its vast, untouched landscapes include the Gobi Desert's mesmerizing dunes and the pristine wilderness of the Altai Mountains. Visitors can explore the nomadic way of life by staying in traditional gers (yurts) and witnessing the age-old practices of the Mongolian herders.
Top attractions include the capital, Ulaanbaatar, where you can explore museums, monasteries, and vibrant local markets. The Khuvsgul Lake, often called the "Blue Pearl of Mongolia," offers breathtaking scenery and opportunities for water sports. Mongolia promises a one-of-a-kind adventure trip where you can connect with nature and delve into a fascinating nomadic culture that remains largely untouched by modernization.
India
If you haven't had a chance to visit India yet, it should be at the top of your vacation bucket list. This captivating destination offers a kaleidoscope of experiences, from ancient history to modern metropolises, spiritual journeys, and culinary delights. The country boasts iconic attractions like the Taj Mahal in Agra, a symbol of eternal love, and the historic city of Jaipur with its majestic palaces and forts.
Explore sacred lands with spiritual significance, temples, tea plantations, beaches, and bustling cities. You'll find vibrant street food, shopping, and various cultural events throughout the country. With warm hospitality and many experiences, India promises an unforgettable journey through its history, spirituality, and the tapestry of its people and landscapes.
St. Lucia
Travelers flock to St. Lucia for an exquisite Caribbean vacation filled with natural beauty, adventure, and cultural charm. This idyllic island boasts stunning volcanic landscapes, lush rainforests, and pristine beaches, making it a haven for outdoor enthusiasts and relaxation-seekers alike.
The iconic Pitons, two dramatic volcanic spires rising from the sea, are a top destination, offering hiking opportunities and breathtaking views. St. Lucia is also known for its mineral-rich mud baths at the Sulphur Springs Park, a unique spa experience. The island's beaches are perfect for sunbathing and water sports like snorkeling and scuba diving. Visitors can also explore the coral reefs and vibrant marine life in crystal-clear waters. St. Lucia's rich cultural heritage shines through in its vibrant local markets, historic sites, and lively festivals.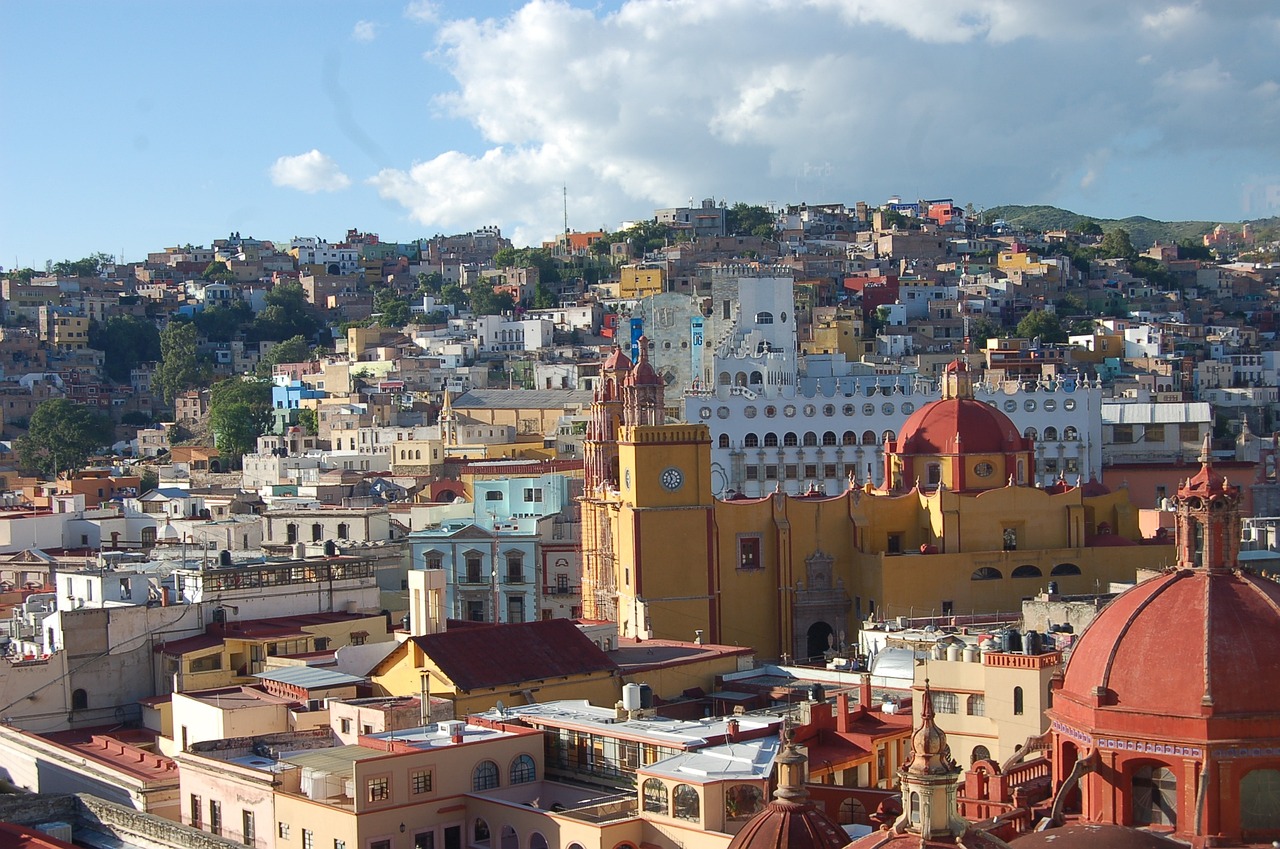 Mexico
Travelers are drawn to Mexico for its captivating blend of rich culture, stunning natural beauty, and vibrant cuisine. Mexico offers diverse experiences, making it a top destination for all sorts of vacations.
Explore ancient Mayan ruins and pyramids, or visit Mexico City, one of the world's largest metropolises, where modernity meets history, with attractions like the National Palace and the Frida Kahlo Museum. The coastline here is a paradise for beach lovers, with world-renowned destinations such as Cancún, Playa del Carmen, and Tulum along the Riviera Maya.
Food enthusiasts can savor Mexico's flavorful cuisine and explore bustling local markets. Mexico's warm hospitality, diverse landscapes, and rich traditions make it a captivating and multifaceted destination if you're looking for history, nature, and cultural experiences all in one destination.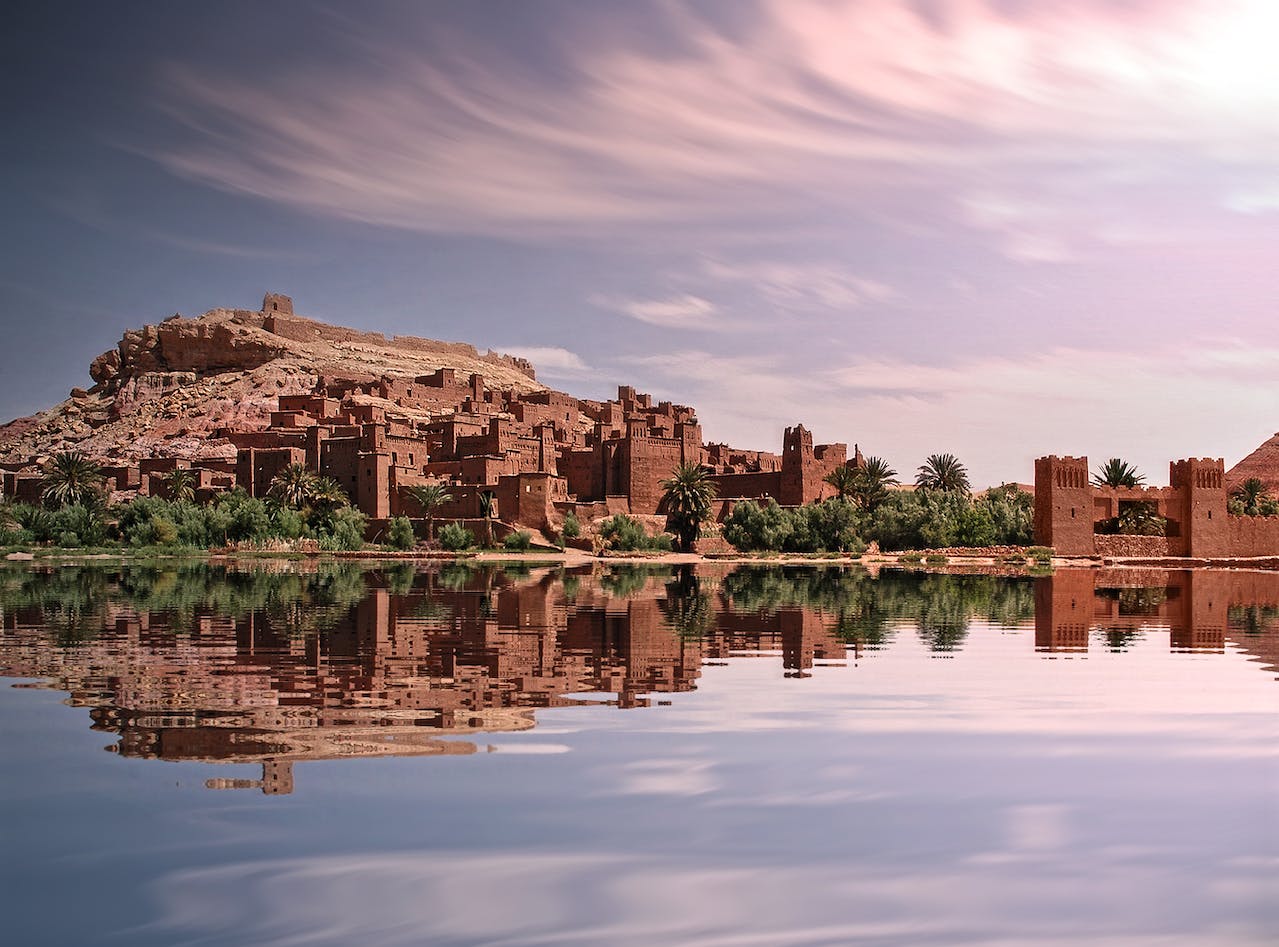 Morocco
Why Morocco? Actually, the question here is — why not Morocco? The Moroccan landscape alone is worth the trip. The imperial cities of Marrakech, Fes, and Casablanca offer a glimpse into Morocco's past with their grand palaces, intricate architecture, and ancient medinas. In Marrakech, the famous Jardin Majorelle and the vibrant Jemaa el-Fnaa square are must-see landmarks.
Morocco's natural beauty truly shines through in the Sahara Desert, where visitors can embark on camel treks, sleep in nomadic camps, and witness awe-inspiring desert sunsets. At the same time, the Atlas Mountains offer opportunities for trekking and skiing in the winter. Oh, and don't forget their coastal towns with stunning seaside views. Morocco's culinary scene is also an absolute delight, with flavorsome tagines and mint tea readily available in local eateries. A trip to this North African haven is exactly what you need.
Chile
Chile is an alluring destination that beckons travelers with its remarkable diversity, from the Atacama Desert's otherworldly landscapes to Patagonia's pristine wilderness. It's a land of extremes, offering something for every type of adventurer — deserts, geysers, salt flats, emerald lakes, snow-capped volcanoes, and stunning seaside towns await vacationers.
Wine enthusiasts can explore the country's renowned vineyards in the Central Valley, where you can indulge in wine tastings amid stunning scenery. Chile's unique shape, stretching from the world's driest desert in the north to the fjords of the south, ensures a variety of experiences. Its warm people, rich culture, and breathtaking landscapes make it a compelling destination for travelers seeking adventure, natural beauty, and cultural exploration.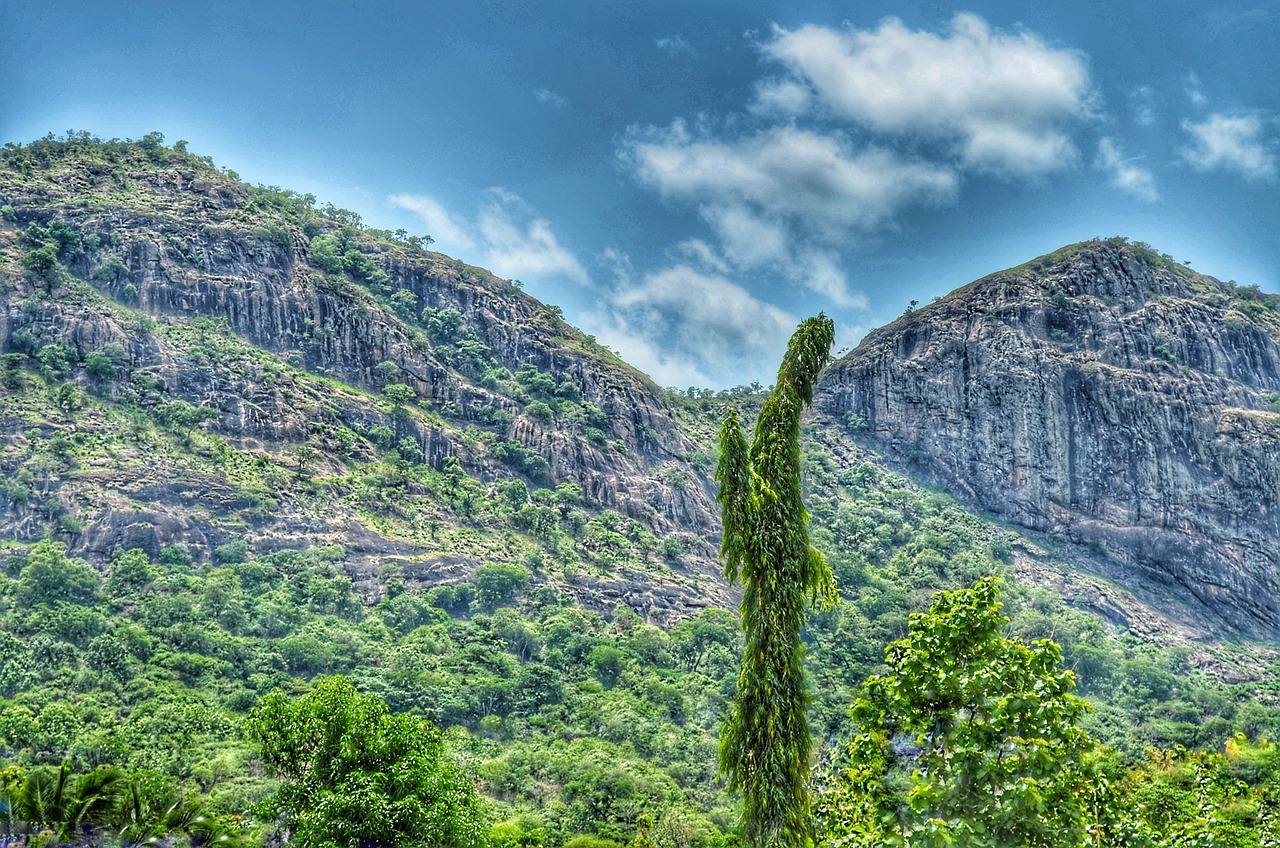 Benin
This West African gem offers a distinctive and enriching vacation experience for anyone interested in history, culture, and diverse landscapes. The cradle of the ancient Dahomey Kingdom and a significant hub of the trans-Atlantic slave trade, Benin is a vibrant nation steeped in a rich and complex history. Top destinations in Benin include Ouidah, a coastal town renowned for its poignant Door of No Return monument, a symbol of the slave trade's legacy.
The city of Abomey is home to a UNESCO-listed royal palace and several museums that shed light on the Dahomey Kingdom's history. The stilt villages of Ganvié on Lake Nokoué, often called the "Venice of Africa," offer yet another unique cultural experience here. The Pendjari National Park in the north is a haven for wildlife enthusiasts, offering the chance to spot elephants, lions, and a variety of other animals in their natural habitat. With warm hospitality, historical significance, and cultural diversity, Benin is a captivating destination for travelers.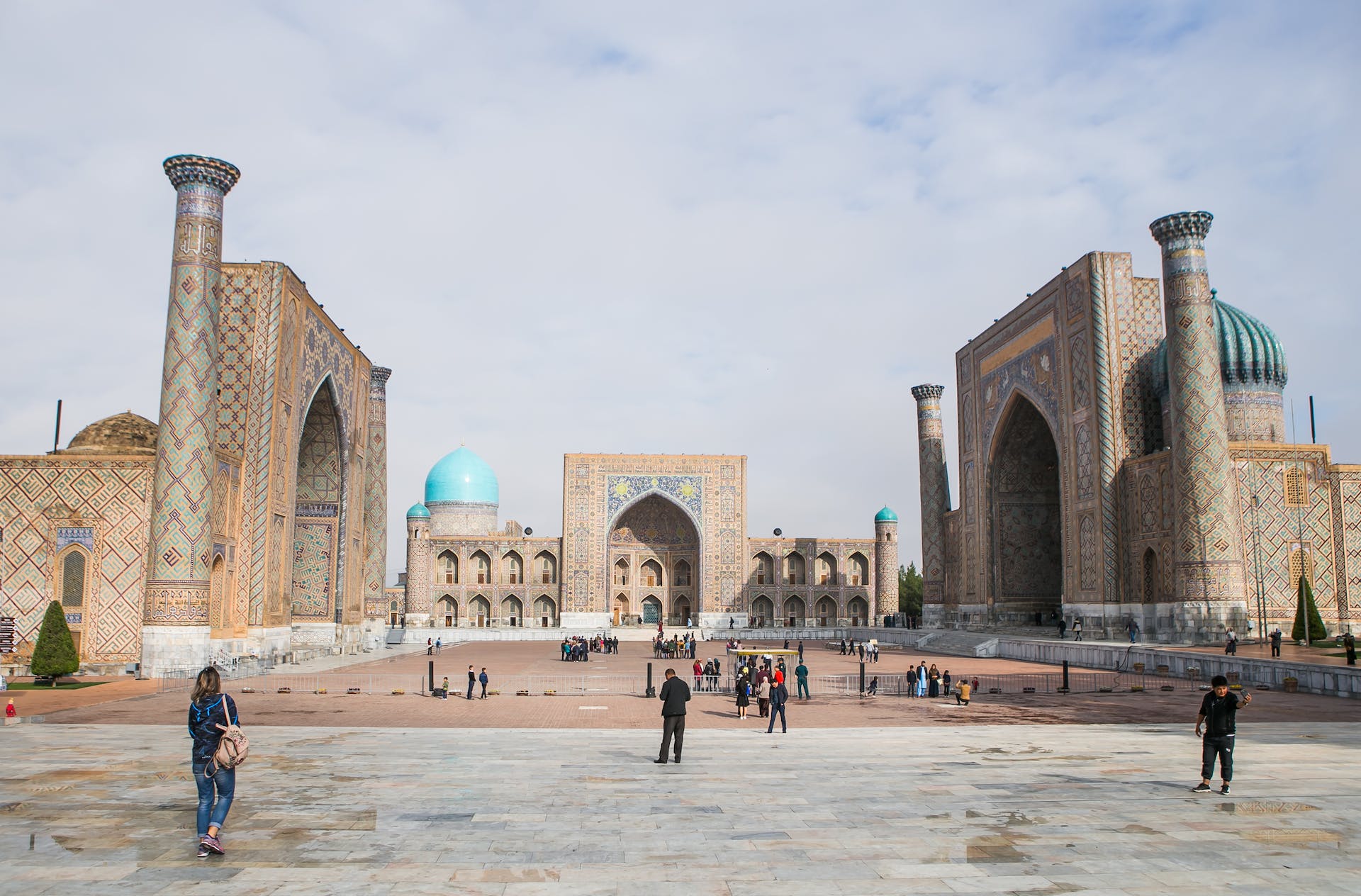 Uzbekistan
Looking to journey back in time to the heart of the Silk Road? Located in Central Asia, Uzbekistan offers a blend of history, architecture, and culture that is truly unique. The warm and hospitable people of this nation, with rich cultural traditions, enhance the overall experience of this destination — plus, Uzbek cuisine is a treat for the senses not to be missed.
The ancient cities here are like living museums, preserving centuries of history. Top destinations include Samarkand, Bukhara, and Khiva, where you can explore stunning Islamic architecture, including the Registan Square and the intricate tilework of the Poi Kalon complex.
The desert landscapes of the Kyzylkum and Karakalpakstan regions provide opportunities for camel treks and witnessing traditional nomadic life. The Aral Sea, once one of the world's largest lakes, now offers a sobering look at environmental challenges for those wanting to see the impacts of climate change up close and personal.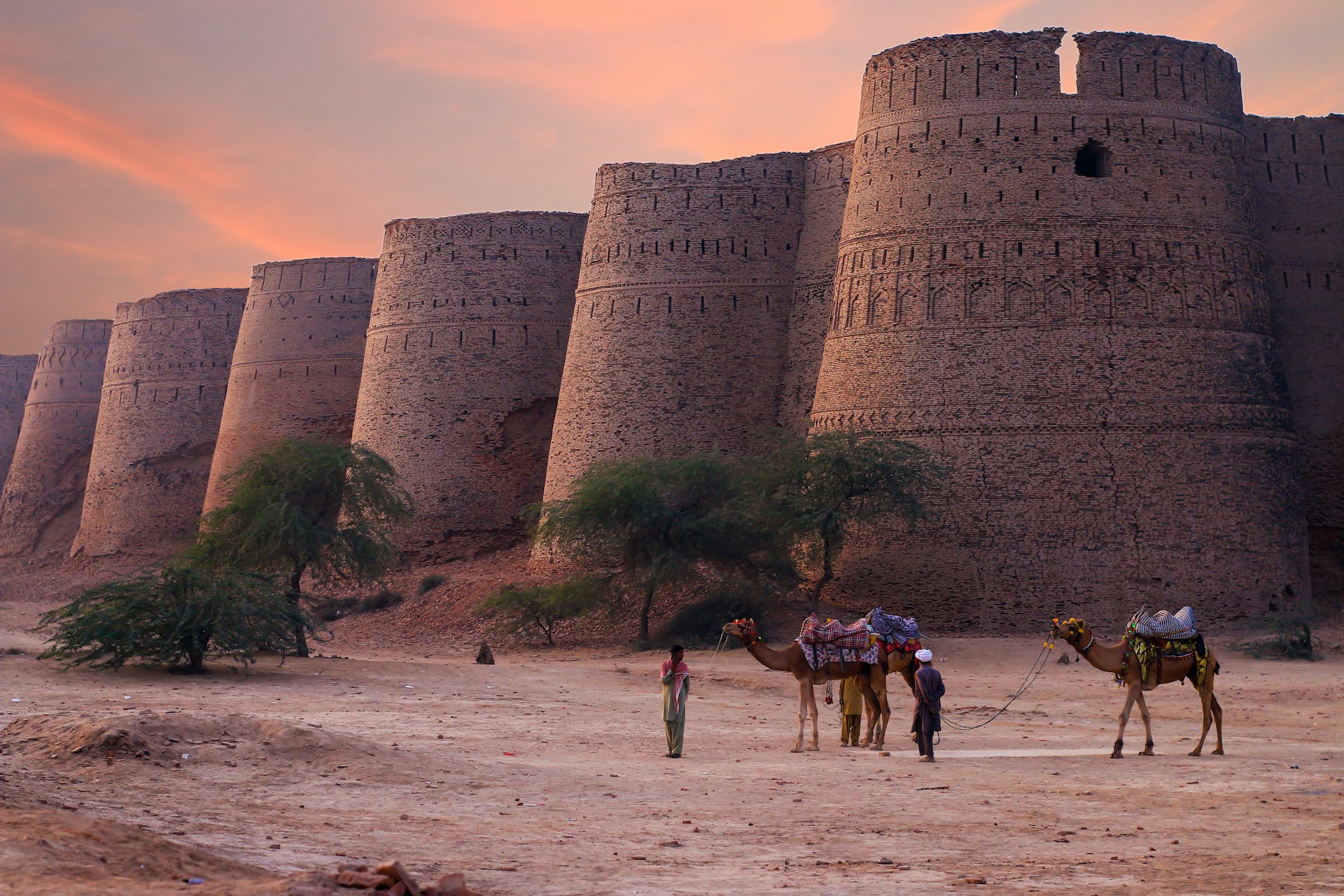 Pakistan
Looking for adventure, natural beauty, and a rich tapestry of cultures and landscapes on your next vacation? Pakistan has it all and more. It offers diverse experiences, from towering peaks to historic sites and vibrant cities. The Northern Areas, including Hunza Valley and Skardu, are a haven for trekkers and mountaineers, with some of the world's highest peaks, while the mesmerizing landscapes of Swat and Neelum Valley are equally enchanting.
Lahore, known as the heart of Pakistan, boasts a rich cultural heritage, with historic landmarks like the Badshahi Mosque and Lahore Fort. The vibrant streets of the old city are a delight for food enthusiasts. Karachi, the bustling coastal metropolis, blends modernity and tradition, while the picturesque Karimabad and Shigar Valley are perfect for experiencing local culture and history.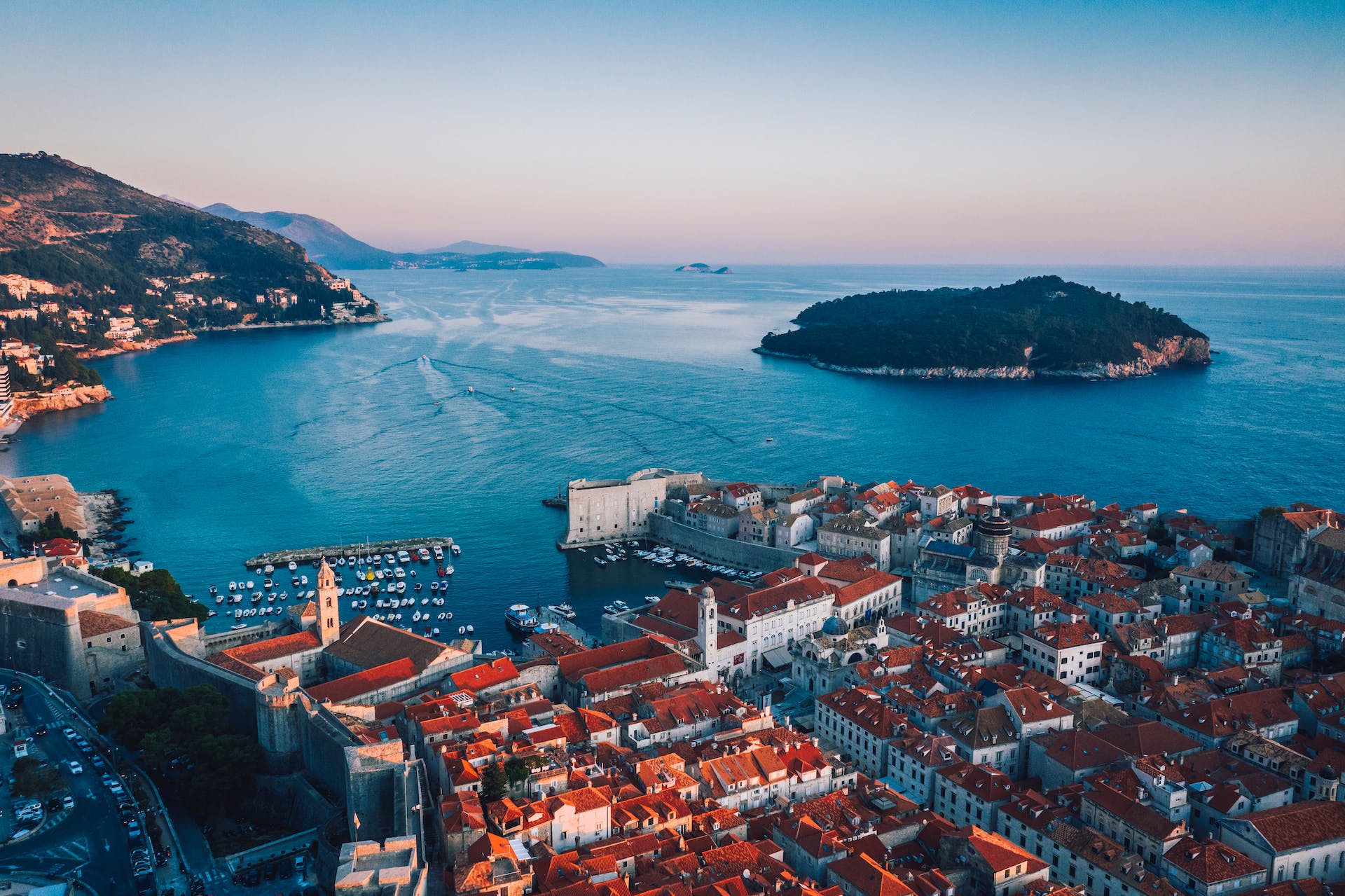 Croatia
Beachgoers looking for an idyllic escape should definitely consider Croatia for their next trip. The country's stunning Adriatic coastline and pristine beaches are a sight to behold. Croatia is a traveler's paradise with its warm climate, vibrant culture, and a range of activities. Its combination of historic sites, breathtaking natural beauty, and coastal charm make it an alluring vacation destination in Europe.
Dubrovnik, known as the "Pearl of the Adriatic," boasts well-preserved medieval walls and a charming old town. Split is another coastal town, featuring the Diocletian's Palace, a Roman emperor's residence turned into a bustling urban center. Travelers to Croatia can also explore nearby islands like Hvar and Brač. Then, there's the Plitvice Lakes National Park, with its cascading waterfalls and crystal-clear lakes, it's a natural wonder that's perfect for hiking and exploring the great outdoors.
Plus, Croatia's diverse cuisine showcases Mediterranean flavors, with fresh seafood, olive oils, and local wines that are not to be missed. The local markets are also a sparkling gem for foodie travelers to uncover.
When planning your next vacation, don't forget to check out these incredible spots with so much to discover.
Editors' Recommendations