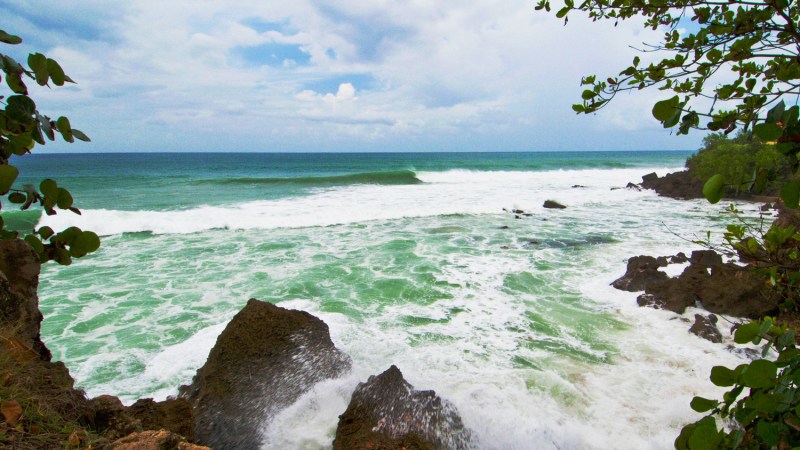 Far from the maddening crowds of resort-seeking tourists in San Juan lies Rincón. This slower corner of Puerto Rico is the island's surf capital — it's indeed where the Surfing World Championship took place in 1968. For the many expats who still live there, the vibe and the good times never left. In addition to the relaxed restaurants and toes-in-the-sand beach bars, it's replete with excellent boutique hotels. Here are just three of our favorites.
Tres Sirenas Beach Inn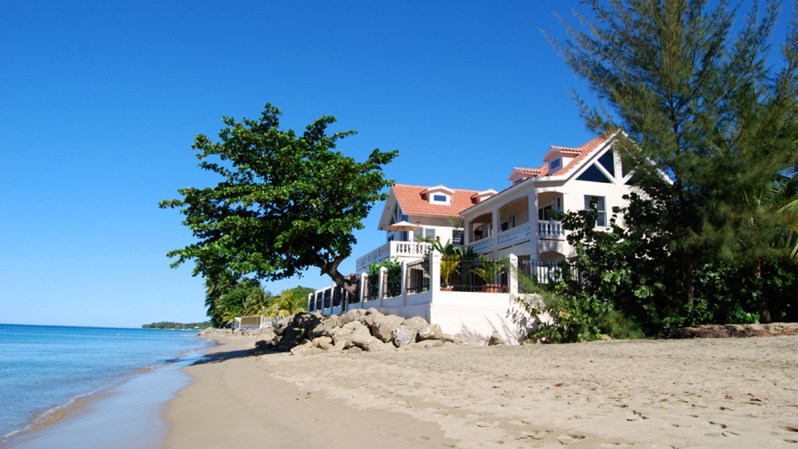 Tres Sirenas Beach Inn is a pitch-perfect example of what a boutique beach hotel should be. The tiny guesthouse is home to just five rooms, half of which boast condo-style amenities like gourmet kitchens, multiple bedrooms, and luxurious bathrooms with soak tubs. All feature private balconies where a hot, cooked-to-order breakfast is served daily while guests can enjoy the morning ocean breezes. While the beachfront is technically public (like all Puerto Rican beaches), the size of the beach makes it easy for guests to carve out a semi-private stretch of sand all to themselves. Downtown Rincón and the world-famous surf breaks of Rincón Beach are also less than five minutes away by car.
Tropical Treehouse
"Unplugged" only begins to describe Tropical Treehouse. The rustic, off-grid property houses just two rooms (which the hippie owners call "hooches") — both of which are authentic treehouses with no walls and few amenities save for solar heated water, a sometimes-hot, open-air shower, and a ramshackle kitchenette. There is no Wi-Fi and minimal electricity. Here, it's only about the legitimate escape into nature. Sunsets from the penthouse bedroom in the Sunset Hooch make the minor "inconveniences" entirely worth the stay, however. The 12 acres of private hiking trails are a nice touch as well. While the property feels remote — and it is truly difficult to find even with a GPS — it's only a 10-minute drive to the restaurants, bars, and beaches of Rincón.
Horned Dorset Primavera
Amid Rincón's countless rustic guesthouses and few-frills beach shacks, Horned Dorset Primavera is a real standout. The regal oceanfront property boasts a beautiful Spanish Colonial architecture and design that's changed little in its 30-year history. In that time, it's hosted foreign dignitaries and heads of state and today houses just 16 luxury condo-style rooms. All are fitted with a bespoke Moroccan-inspired decor including marble flooring, hand-carved wood furnishings, clawfoot soak tubs, and one-of-a-kind glass sconces and chandeliers. Additional luxury amenities include kitchenettes, high-end sound systems, and furnished terraces with private plunge pools just feet from the Atlantic Ocean.
Editors' Recommendations