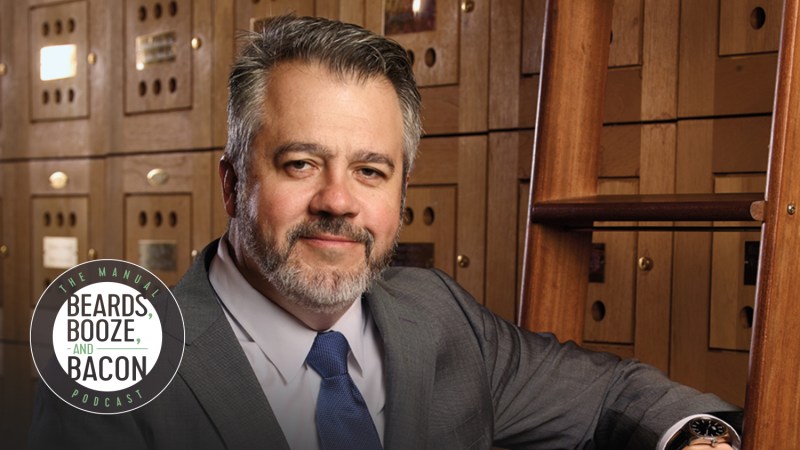 or this week's episode of Beards, Booze, and Bacon: The Manual Podcast, the round-table —  Food and Drink editor Sam Slaughter and the inimitable host, Greg Nibler — is joined by the executive editor of Cigar Aficionado, David Savona, to learn everything you need to know about how to start smoking cigars the right way.
If you've never smoked a cigar in your life or the only ones you've smoked have come with wrappers labeled "It's a Boy," then Savona is the man to listen to. From the qualities that make a Cuban cigar so nice to the characteristics to look for when picking a cigar to the prices you can pay for a top-of-the-line smoke, he covers it all. Interested in what you'd need to start your very own cigar collection? What about the best things to drink when you're smoking a cigar? We cover that and more on this week's episode.
Talking with Savona certainly lit a fire for cigars under us, and we think it'll do the same for you, too.<
If you have a question for The Manual podcast crew, give us a shout at podcast@themanual.com — we're always around! Be sure to follow us on Facebook and Twitter to join the discussion.
Further Reading
Editors' Recommendations