Keen to look good and feel safe on the slope while you're skiing or snowboarding? Take advantage of Shred's Totality range of helmets and complement it with a set of Amazify goggles, combined, you're safe in the knowledge that you'll enjoy a comfortable fit in durable gear. Best of all, we're giving readers a chance to win a new Totality NoShock helmet and Amazify Bigshow goggles in conjunction with Shred, a leading brand for ski, snowboard, and mountain bike eyewear and protection. There's no purchase necessary and entering to win takes seconds. Read on to learn more about the fantastic skiing and snowboarding accessories, along with how you can enter the contest and be a winner.
Wondering why the Totality NoShock helmet is so great? It's a lightweight yet highly durable hardshell ski and snowboard helmet. That means you get a super comfy fit while also knowing that your head is safe in the event of an impact. It features a smart impact protection system that pairs up Shred's Rotational Energy System and Slytech shock absorption technologies — a combination that means you get the lightest and thinnest solution, while also knowing it can combat forces from any direction, no matter how you may experience impact while on the hill. When it comes to feeling safe on the slopes, you can't beat the Totality NoShock helmet for reassurance.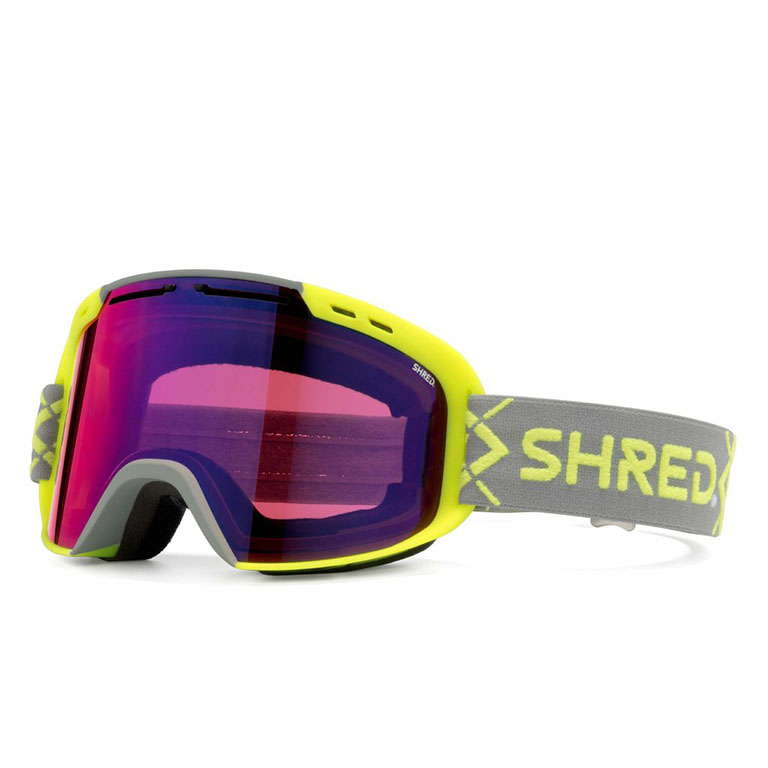 Alongside winning a Totality NoShock helmet, you can also win a pair of Amazify BigShow goggles courtesy of Shred. These goggles offer a fantastically comfortable fit thanks to their sleek design. That's not at the expense of great functionality either, with the goggles offering a field of view that you just can't get anywhere else. With a combination of Shred's Contrast Boosting Lens and Nodistortion technologies, contrast and image definition are enhanced at all times so you'll see everything ahead of you incredibly clearly. Able to keep up with altitude changes and all-weather and light conditions, the Amazify BigShow goggles are perfect for every scenario. They're also compatible with prescription glasses so you won't have to worry about any awkwardness there.
Shred and The Manual are working together to give our readers a chance to win a free Totality NoShock helmet and Amazify BigShow goggles. All you need to do is enter below. The contest ends November 3, so act now to be in with a chance of winning these great winter sports accessories.
Shred Skiing and Snowboarding Equipment