The RV lifestyle is one that is unmatched when it comes to travel. You can travel just a few hours or across the country and have a place to stay at all times, with no need to ever rent a hotel room. There are so many conveniences that come along with buying an RV, but when it comes to the different variations, which is right for you — a tow-behind RV or a motor home?
To answer that question, you'll want to ask yourself a few more questions. What is your budget for this purchase? Will most of your time be spent on the road or set up at a campsite? How comfortable are you driving large vehicles? Once you've answered these types of questions, the right choice for you will be fairly obvious. Let's dig into some of the pros and cons of both motor homes and tow-behind RVs.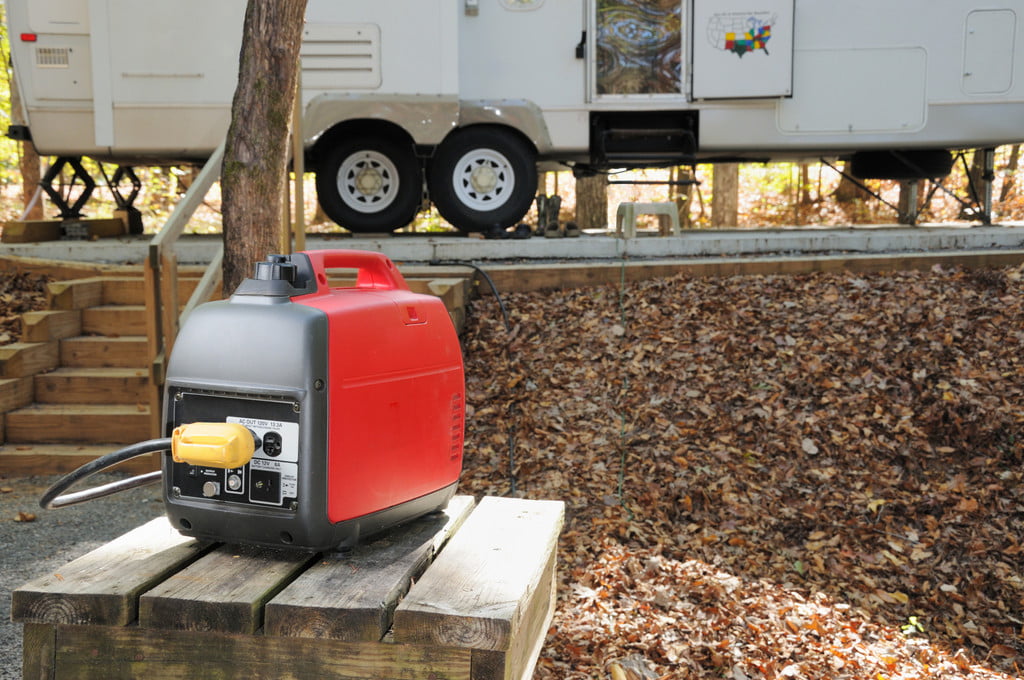 Motor home RV
One of the best features of a motor home is that you have access to all of its amenities, even when you're en route to your destination. You don't have to stop for bathroom breaks and you don't have to pack a snack bag for the road — everything you need is just a step away! This is particularly beneficial when you're taking long road trips. There is, however, something to be said about traveling with children in a motor home. The safest way to drive with children is to have them in a vehicle seat with a seatbelt on, which is not always possible.
Easier to drive
Especially in the case of smaller motor homes, people tend to prefer driving them over hauling a travel trailer. A small or medium-sized motor home handles easily and can often feel similar to driving a large SUV. Particularly at high speeds or in windy conditions, motor homes tend not to sway as much as a tow-behind travel trailer does.
What about maintenance?
Since motor homes are both a vehicle and a dwelling, chances are something will require maintenance at some point. Not only do you have to worry about the vehicle's mechanics, but you also have to think about required maintenance on all of the other amenities that exist in the dwelling. This includes kitchen appliances, septic tanks, plumbing, and electricity. Additionally, if vehicle repairs pop up while you're traveling, this can pose an annoying situation for travelers since they have nowhere to stay while the motor home is being repaired.
Initial purchasing cost is higher
While prices of motor homes vary depending on how much space you'd like and what kind of amenities you prefer it to have, the initial cost of purchasing a motor home tends to be much higher than that of tow-behind trailers. If you want the best and most luxurious home-away-from-home, however, motor home options contain the best in travel luxury.
Tow-behind RV
Since your dwelling is being hauled behind your truck while you travel, you won't be able to access the kitchen or restrooms on the road. This, unfortunately, means more rest stops and more time spent on the road. Additionally, it's much less comfortable to travel long distances sitting in a vehicle rather than on the comfy couch in the RV. Towable RVs do have one benefit, however, when it comes to traveling on the road: When you get to your destination, you can unhitch the travel trailer and use your vehicle to drive around. With a motor home, you have to bring a second vehicle or drive your home-on-wheels to the nearest store if you need groceries.
Requires caution while driving
As previously mentioned, travel trailers tend to sway a lot more than motor homes do while on the road. When it's windy outside or when a large semi passes you, the gusts of air can cause the trailer to start to fishtail. This can pose an extremely dangerous situation, so caution is advised while traveling with a tow-behind RV at high speeds.
What about maintenance?
Since tow-behind travel trailers are not actually driving, they require less maintenance than that of a motor home. There's no need to worry about tune-ups, oil changes, or standard vehicle repairs. There is still a certain amount of maintenance that will be required in the dwelling when it comes to appliances and the upkeep of other RV amenities, but the overall cost of maintaining a tow-behind RV is much lower than that of a motor home.
Lower initial purchasing cost
Particularly if you already own a truck or SUV that can haul an RV, your upfront cost will be much less with a tow-behind RV. If you have a limited budget or if you're just starting out with the RV life and you don't want to make the largest of investments, a towable RV is a great option for you.
Whether you're a solo traveler or planning to take the whole family on camping trips over the summer, the RV lifestyle is one that anyone could love. Deciding between buying a motor home and a towable travel trailer comes down to a few considerations: Your driving comfort, your travel experience, and your budget. Depending on what type of traveling you'll be doing and how much driving it requires, your choice should be based on these factors. Never fear, though. No avid traveler ever regretted buying an RV.
Editors' Recommendations