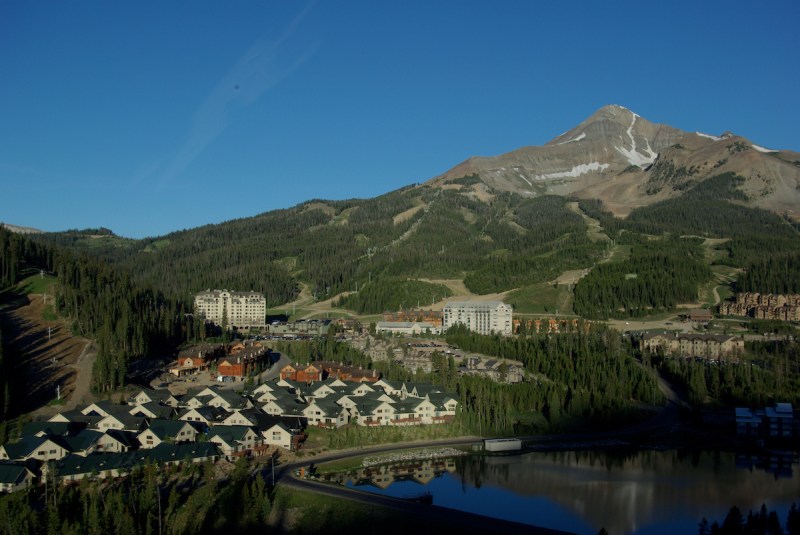 A mountain getaway is our choice to unplug no matter the time of year. If you're looking to dodge the crowds of powder hounds in winter and hikers in the summer, the next couple of months are the perfect time to catch a sunset at 10,000 feet with a good bourbon in hand. We stayed in Big Sky, Montana earlier this summer and the mix of small-town families, authentic western cowboys, and luxury ski villages had us looking for real estate after a couple days' stay. If you're looking for a long weekend of mountain biking, golf, and good cocktails, these are the best places to check out.
Related: What We learned on a 4,200 Mile Road Trip

The closest major airport to Big Sky is about an hour away in Bozeman, so after making the drive to Lone Peak and the resort, this should be your first stop. They keep a rotation of 100 beers at the bar (24 on tap), including some of the best local micro-brews. We recommend a Moose Drool from Missoula's Big Sky Brewery. They're best enjoyed after a few hours on the trail.
Explore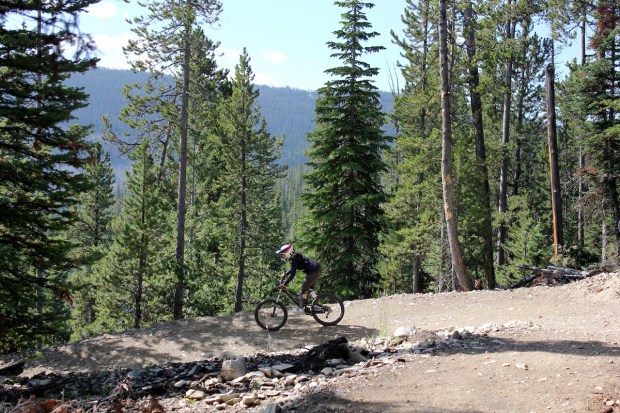 We stayed in Big Sky for the mountain biking. With dozens of miles of single track, you can spend an entire weekend playing on the trails. They just finished a new flow track, Snake Charmer, that winds down the back side of the Ramcharger lift. If you're looking for serious jumps and berms, this trail will have a grin plastered on your face.
If spending a few hours in the pain cave is more to your liking, Big Sky hosts the annual Run The Rut trail race series over Labor Day Weekend. There is a 50k ultramarathon, a 28k and 11k for shorter options, and the extremely brutal Vertical Kilometer. If you're looking to seriously punish yourself, this five kilometer run to the top of Lone Peak packs in 1,000 vertical meters and ends at the summit. You'll have to be a real mountain goat to hope to beat some of the pros on this one.

The last thing we expected in a tiny mountain town was incredibly good Thai food. We met some local friends at Lotus Pad for comfort food and a few drinks after a long day on our bikes. Make sure you get an order of Vietnamese Crepes to start off – the pork belly is locally sourced, and excellent. They rate their spiciness like ski runs, and a double-black-diamond rated order of drunken noodles will have you refilling your beer a few times. Make sure you call ahead – it is a local favorite and packed most weekend evenings.
Related: Glacier National Park: Montana's Crown Jewel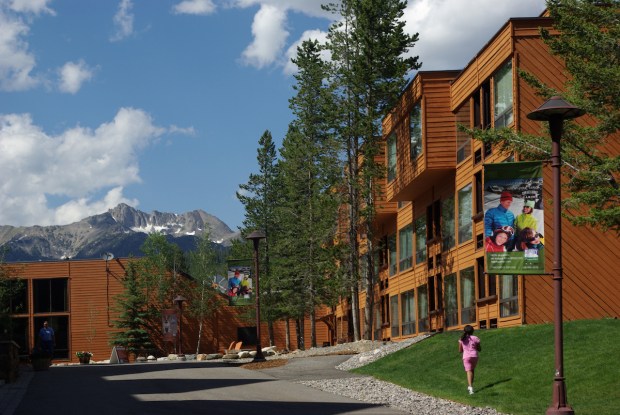 The Huntley is conveniently located in the heart of the Resort Village, giving you access to fine dining, scenic lift rides, and all of the adventures at Big Sky's Basecamp. Chet's Grill serves the best breakfast at the resort; if you don't try Andesite Alpine Waffles, you're missing out. The lodge also boasts a boutique spa, so you can treat your significant other to some pampering while you work on your downhill riding style. At the end of a long day of exploring, the pool and hot tub have excellent views of Lone Peak so you can wind down with the alpenglow before gearing up to hit the trails again.
Photos Courtesy Big Sky Resort, Glennis Indreland