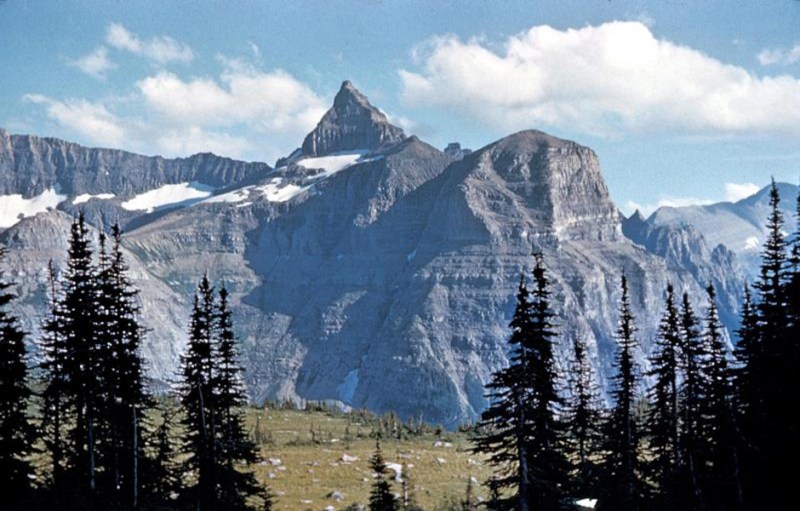 This year, the National Park Service has reached an incredibly impressive milestone, celebrating one hundred years as an agency on August 25. To help the NPS ring in its centennial, The Manual has devoted a regular column to highlighting one of its spectacular parks each month. In addition to providing general information on the regions themselves, we'll also catch up with park rangers, area advocates, and anyone who contributes to the preservation and operation of each park. Enjoy!
Park name: Glacier National Park (Montana)
Area: 1,013,322 acres
Established: May 11, 1910
Average annual visitors: 2,099,771
There are few places in the contiguous United States as utterly charming as Montana's Glacier National Park. A perfect combination of stunning lakes flanked by sprawling mountain ranges, the park is as massive in size as it is in beauty. From the scenic Going-to-the-Sun Road to Glacier's iconic red buses, even if you haven't visited the park itself, chances are high you've at least heard about a bit of the lore which has made Glacier what it is today. Though considering the park spans more than a staggering million acres, it's likely those who've even frequented the park have barely scratched the surface for what it offers.
To get a true sense of what Glacier National Park is like from day to day, we caught up with someone who knows it best: park ranger Timothy Rains. In addition to sharing why he loves being a park ranger and what ultimately brought him to Montana, Rains also divulged a few of the park's hidden gems and his absolute favorite spot to go. We wouldn't blame you one bit if after reading the interview you have a sudden urge to visit the park, we know we did after simply talking with Rains.
Tell us a bit about yourself and why you enjoy being a ranger for the National Park Service?
Tim Rains: I've been a ranger for NPS for roughly five to seven years, starting in Alaska. Before moving to Montana, I wanted a small taste of the city and moved to Portland for a couple years before aching to get back to nature. I had heard of Glacier before so decided to move there and I've absolutely loved it ever since. Never had I planned on staying this long but I just can't leave. I've always felt as though I belonged in an office with a view and I have that here at Glacier.
As for why I enjoy being a ranger, my favorite part is the kind of community that exists here. I work with such innovative people and have made some incredible friends during my time as both a ranger and working at Glacier. These are friends I'll have for the rest of my life and I feel really united with the community here.
What makes working for NPS so special?
TR: Besides getting to wear a hat? [Chuckles] Just having the opportunity to share with people this gorgeous park and that I'm following in the footsteps of so many great people and rangers who've come before me. There's also the idea that I'm entrusted to maintain and preserve the park that's incredibly rewarding. Sharing the history of Glacier with visitors is always great as well and there's not a lot that compares to seeing someone stand at the short of Lake McDonald for the first time.
How have you grown to love Glacier since you became a ranger there?
TR: It's been a very personal journey for me here at Glacier. I arrived roughly three years ago and intended to just reinvigorate myself; honestly, I never intended to stay this long. I was able to finally realize who I was and it's been a place that has allowed me to mature. Everything has come together since I've been here and it's been incredible. It's also great now that I've been around long enough that I have the ability to easily share an abundance of information and knowledge of the park.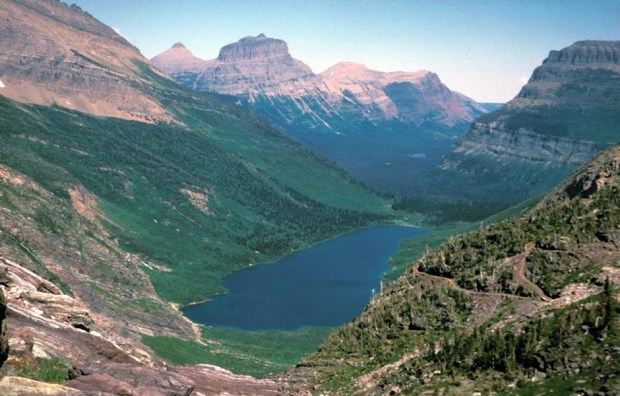 Any hidden gems you'd share with first-time visitors?
TR: I'd tell anyone, first visitor or not, to stand at the shore of Lake McDonald and watch the sunrise there. It really allows you to understand where you are and gives you the opportunity to take it all in. All of the views and geology of the park are incredibly amazing, as well, no matter where you are. Our wildflower season is phenomenal and has reacted so great in the wake of the burn that occurred there about a year ago.
Where's your favorite part of the park to visit?
It would have to be seeing the sunrise at mini Glacier; I get up there about one or two times a summer around 5 a.m. to see it and it's stunning.
All photos courtesy of the National Park Service.
Editors' Recommendations