Alex Fine is the living embodiment of a Spartan warrior mixed with Bodhi from Point Break, a badass that doesn't give a $#@! about Instagram fame and big names.
Founder of Alex Fine Performance in Los Angeles, Fine has been a personal trainer to elite athletes and high-profile actors like Odell Beckham Jr., Jennifer Aniston, Saquon Barkley, Reggie Bush, Mike Lee, Mark Consuelos, Marshawn Lynch, and a grocery list of sports who's who. Fine got into the field by interning with powerlifting king CT Fletcher then Jason Walsh, the guy who turned Bradley Cooper into a beast for the film American Sniper.
Today, Fine carries his weight in the world of exclusive personal training, recommended by A-listers and Super Bowl champions by word-of-mouth, for his ability to tailor programs that get results, and quick. When Fine isn't at the gym, he's competing in bull riding competitions and racing ATVs across Mexico with his celebrity clients, like Riverdale breakout stars Charles Melton and KJ Apa (aka two of the fittest dudes you'll find on TV today).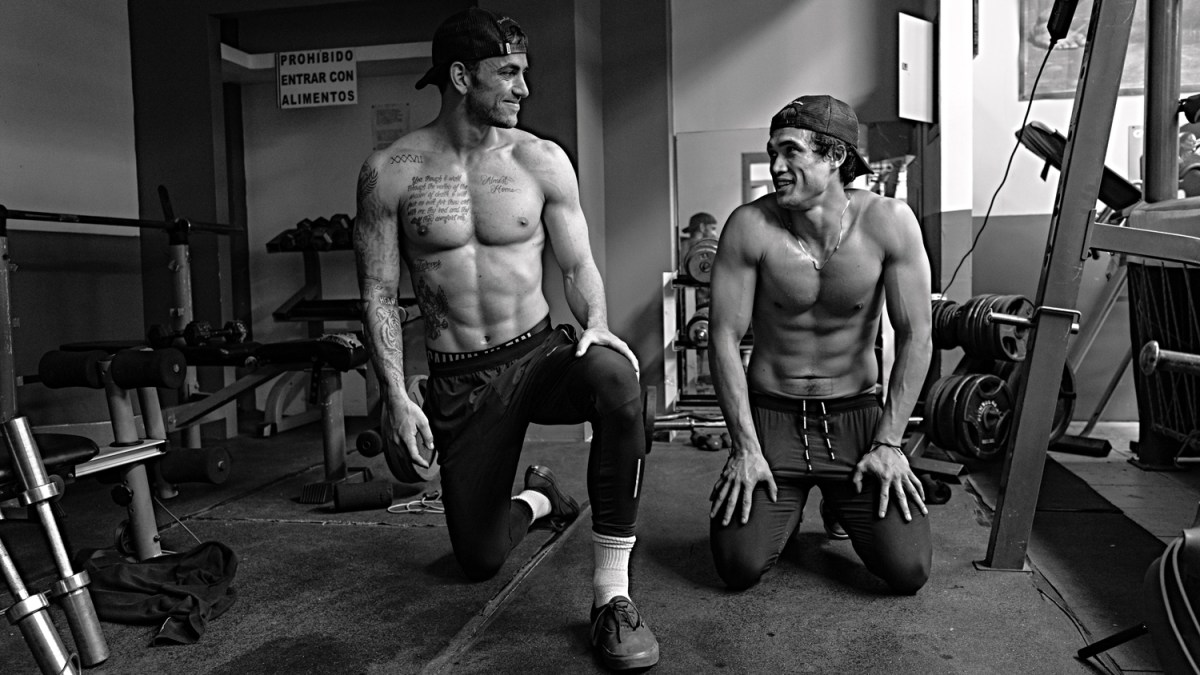 What's even more mind-boggling? Fine is only 25-years-old. Three years ago (in 2015), he was throwing his cap graduating from Central Michigan University, concluding a career as a D1 football player.
The Manual sat down with Fine to talk training celebrities, exercises we should be doing, the ultimate motivation, and how to become a bull rider.
The Manual: Why do so many elite athletes and celebrities train with you?
Alex Fine: I built my gym on friend referrals. And that has to do with results. People get the results they want or need and I get them there in a short amount of time. It's also about trust. What they tell me, I'm not going to repeat. I'm not an Instagram trainer. At the end of the day, it's about results.
TM: What exercises should we be doing to look, well, better?
AF: Cardio and bodyweight exercises. Basically, a prison cell workout. Something quick and high-intensity.
TM: How do you motivate athletes and celebrities to push harder?
AF: Competition. When I was first working with Reggie Bush, we would always challenge each other and, at the end of the workout, see who could beat who. One day, it came to a push-up competition; I do one, he does one, and it lasted over an hour and a half. We were both so gassed we had to call Ubers to drive us home.

TM: Sounds like you treat them like teammates instead of stars?
AF: I can relate to them, being a D1 athlete. There's a lot you can learn from a book, but I'd rather learn how to fight from someone who has been in a fight instead of reading about it.
TM: Who are you training today?
AF: Charlie [Charles Melton, an actor on Riverdale]. We're lifting. He had to lose a bunch of weight for a new project and I ended up doing it with him to see how he felt every day. He's down 19 pounds in three weeks.
TM: How can we boost our motivation when we don't want to workout?
AF: Work with people who are hard workers. People who are self-motivated. That's been the key to my path too. Self-motivation. Never stop working.
TM: On another note: bull riding. How does someone start doing that?
AF: It was a bet that started when I met one of my clients, Justin Pugh, who plays on the New York Giants. I thought I could do it and he didn't. I'd never ridden a horse before. It's pretty peaceful when you're sitting on the bull … until you get bucked.
TM: How do you adjust your training for bull riding?
AF: More mobility training. You've got to be really flexible … which I learned the hard way when I tore my groin. You've also got to really strengthen your inner thighs.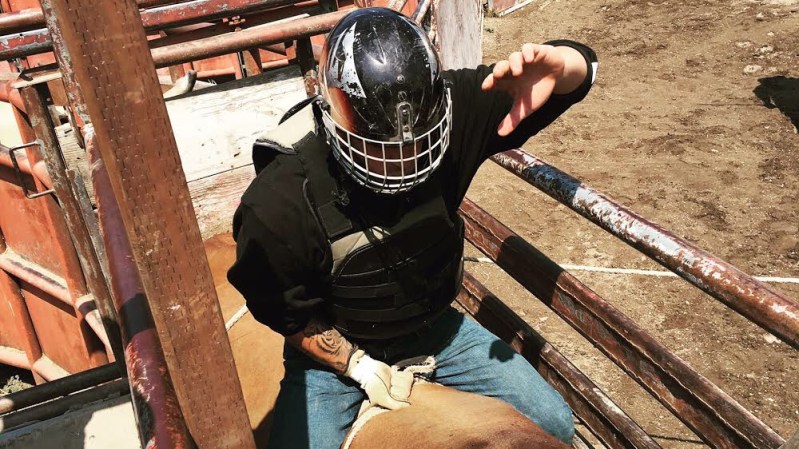 TM: What's your next big project?
AF: I'll keep the training company but branch out into other businesses as well. I'm going to start producing TV documentaries.
TM: Favorite sports documentary you'd recommend we watch?
AF: Kobe Bryant; Mamba Mentality.
Editors' Recommendations