The seed that sprouted the idea for Wise men's grooming line came from none other than the barber's chair. The Montreal-based, all-natural and eco-friendly hair product line caters to a new generation of conscious consumers, much like that of the founders, who sought to create products that fit their own lifestyles.
Too many products on the cluttered grooming market are made with unhealthy and polluting ingredients. Many of them are still effective, sure, but it's easy to turn a blind eye to the fact that we don't necessarily know what goes into these formulas.
Wise men's grooming chose a different route, looking at grooming products much like the local co-op does with the food on offer — natural, healthy, and thoughtful.
Wise's high-quality products are not only designed for style and health, they're also made with a low environmental impact, from their reusable packaging to their therapeutic, locally-sourced ingredients.
Each product in the Wise men's grooming line features a star Canadian ingredient, whether it's sea kelp or organic glacial marine clay. Each ingredient offers its own health benefits that effectively bridges the balance between our fast urban lifestyles and our deep connection with nature. All of their products are available in reusable and refillable dual packaging system, which has helped lower Wise's environmental impact tremendously — and is the first of its kind in the men's grooming world. The line is offered in sleek reusable glass containers, or you can opt for the recyclable refill pouches, which use about 80 percent less plastic than the typical shampoo containers you find on the shelves today.
Rumor has it that Wise men's grooming plans on having an entire skin and body care line by Christmas or early 2019. Until then, see what their hair line has to offer below.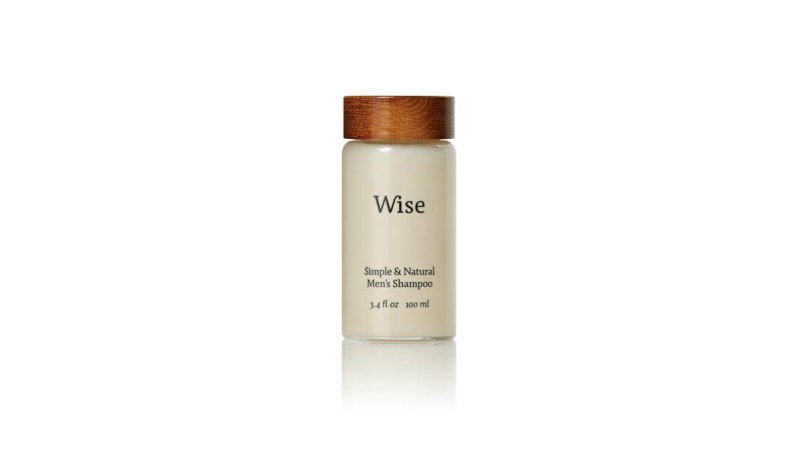 This unique formula of essential oils provides for a less foamy (and therefore less of an oil stripping) shampoo scenario, while also offering both aromatherapy and an exceptional cleansing experience. Birch Bark is known for its high potency of strengthening vitamin C and antioxidants, and this shampoo is teaming with other oils such as eucalyptus extract, keratin, cedarwood, clary sage, rosemary and geranium leaf.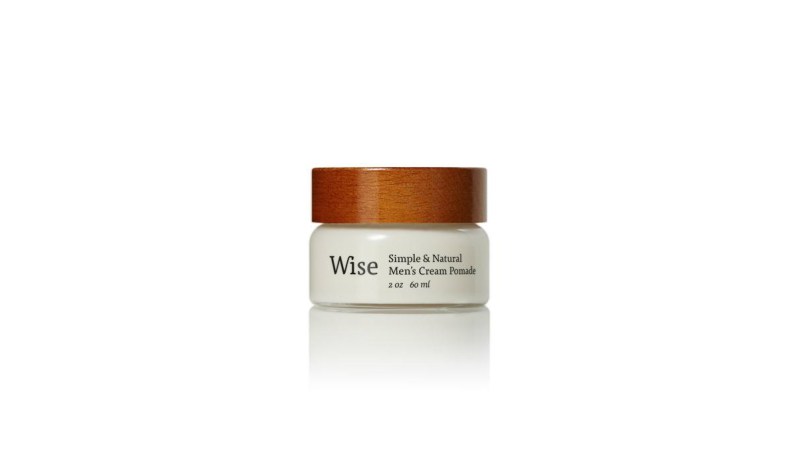 This cream pomade boasts a body that's great for all hair types searching for a medium-to-strong hold and light shine. The Red Maple Bark extract provides collagen and elastin-boosting properties, while clary sage and balsam fir oils give off a woodsy, Canadian wilderness scent. The formula is reinforced by shea butter, cacao butter, coconut oil, birch sap, beeswax, laurel leaf oil, and tobacco oil.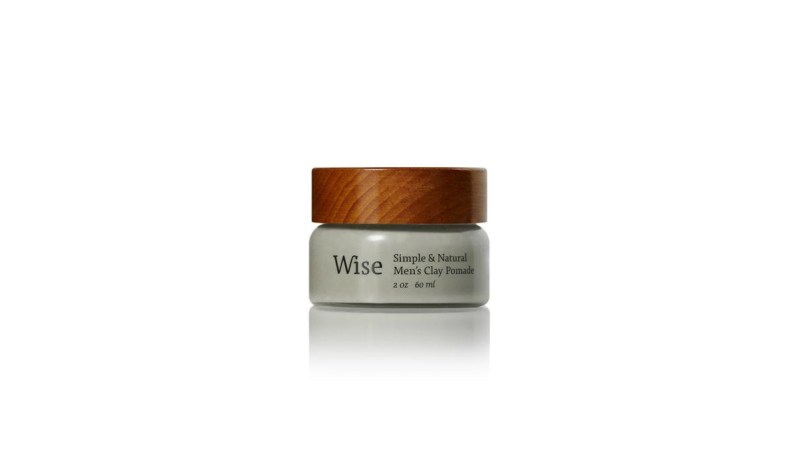 If you're looking for a natural hold and matte finish, then clay is the way. This pomade is made with hand-picked organic glacial marine clay from northern British Columbia, an ingredient rife with an abundance of beneficial minerals. Not only does this pomade help style your hair, it also promotes healthy hair by nourishing and moisturizing your hair throughout the day. It also has a fresh earthy smell that's pleasing to the nostrils.
They offer some sweet bundles, too.
The Introductory Bundle ($60 CAD) includes their fortifying Birch Bark shampoo in a refill pouch and Glacier Clay pomade; the Essentials Bundle ($95 CAD) features the shampoo pouch, the pomade in both a reusable glass container and the refill tube, as well as a sleek Neem Wood comb; then they have a Dopp Kit Bundle ($165 CAD) which houses all of the above in a beautiful cotton canvas and organic wool felt Dopp bag.
Interested in more natural grooming products? We've got a whole slew of them right here for you.
Editors' Recommendations