Once upon a time, natural and organic grooming equaled crunchy granola hippie crap that you could only buy in a health food store and often didn't do anything. Obviously, we've come a long way since then (though the efficiency of organic deodorant is still questionable). Case in point: New kid on the block, Lockwood. The sleek black bottles are light years away from natural formulas of yore. They look downright luxurious. Because they are.
Lockwood is the brainchild of Carina Liebknecht, a former marketing executive who worked on beauty and fashion brands, like Estee Lauder and Marc Jacobs, and her husband, who whip up the botanically based formulations in their idyllic 165-acre family farm in the Hudson Valley. "Our goal was to create a product that was both natural and luxurious," says Liebknecht. "We believe these ambitions are synergistic, not antagonistic." Pointing to the "the best [raw materials] nature has to offer" as the key to the line, she says, "the result is a product gentle on your skin and gentle on the environment, but with the rich feel and function of a luxury product."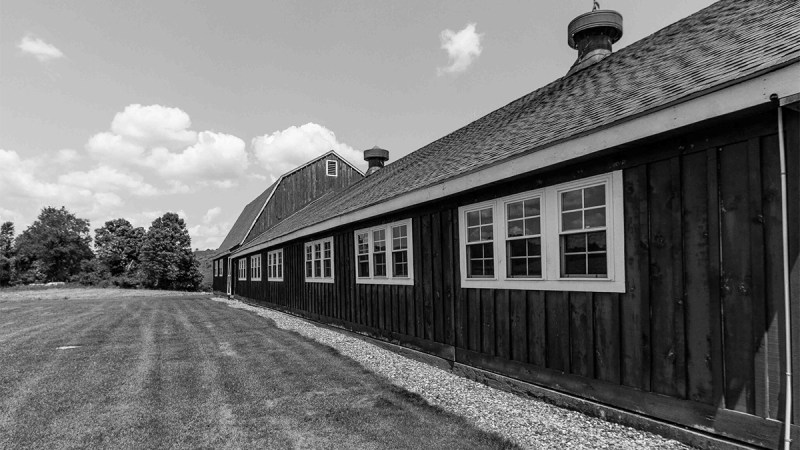 When whipping up small batches of the skincare on the farm, Lockwood's founders use a combination of locally harvested ingredients, commonly found elements, like green tea and coconut oil, and more exotic extracts, including kakadu plum and moth bean. But all are crème of the crop so to speak to fit with the luxurious nature of the range. In keeping with the earth-friendly feel, Carina and her husband purposely don't infuse the products with overpowering ultra masculine scents often found in lesser brands. So it smells as natural as it actually is. It goes without saying that every offering is made without parabens, sulfates, and petroleum. And they don't use the farm animals or any animals for that matter as test subjects.
Rather than clutter your bathroom with unnecessary products, they kept the line small but mighty. Currently, on offer are a hair and body wash packed with the aforementioned ingredients, plus the invigorating pairing of ginger and mint, a sulfate-free lathering body wash that has hydrating grape seed extract so skin will be clean but not squeaky (that's a bad thing!), and a body lotion rich in ultra moisturizing coconut oil, shea and avocado butters and hyaluronic acid. And all three formulations are poured into those handsome black bottles that you won't be embarrassed to display in your shower or bathroom shelf.
Editors' Recommendations