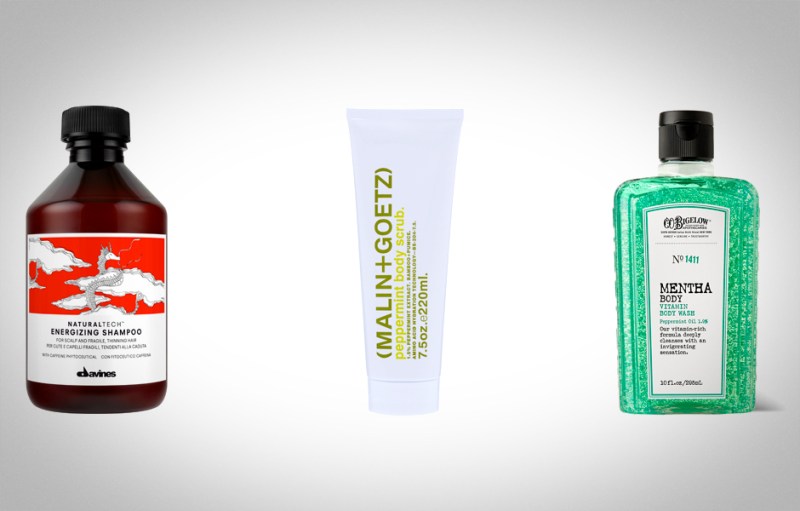 The morning after an over-indulgent evening you probably feel like crap but you also look it, too. Little shut-eye, too much booze, plus loads of late night junk food means you'll definitely wake up on the wrong side of the bed. As in, those indiscretions are going to be written all over your face. You can disguise your self-destructive tendencies before you head out the door with a combination of energizing ingredients, detoxifying formulas, and the topical equivalent of a slap in the face. Without further ado, (we can see that forehead vein throbbing), here's how to hide a hangover.
Davines Energizing Shampoo, Malin + Goetz Peppermint Body Scrub and C.O. Bigelow Mentha Vitamin Body Wash
Even if you're running late for work a shower is non-negotiable. Just do it. And make it cold. Then wash away the sins of last night with this invigorating one-two-three punch of peppermint-infused body cleanser and scrub and caffeine-laden shampoo.
Jack Black Face Buff Energizing Scrub
You might have enjoyed a super fun night, but now you're dull, your skin, at least. A once over with this scrub will brighten things right up.
Blind Barber Wild Watermint Gin Facial Cleanser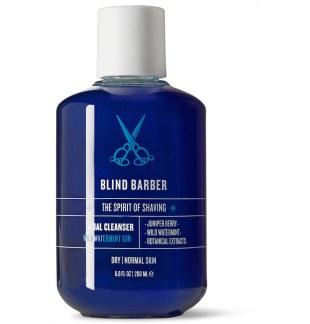 Sort of like hair of the dog for your skin, this juniper berry (yeah, the same stuff that's in Beefeater) spiked face wash will help you snap out of your stupor.
Clarins Men Anti Fatigue Eye Serum
The eyes have it. Meaning, they will be the first to show signs of your sleepless night by way of puffiness and dark circles. Get all bright-eyed, if not bushy-tailed, with this instant eye revitalizer.
Anthony Wake Up Call
Like an alarm clock for your face, this hydrating gel's potent (non-alcoholic) cocktail of green tea, caffeine, menthol and prickly pear extract does what the name promises. Plus, it replenishes moisture-sapped skin.
David Kirsch Wellness Co. AM Daily Detox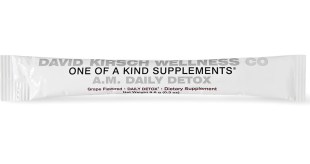 Your bad behavior last night was toxic, hence why you look and feel like s%&#. Clear it out and start anew by pouring this potent antioxidant-packed grape-flavored drink mix into a big glass of water (which incidentally will also help with dehydration-induced lethargy).
Game Day Charging Energizing Facial Mist
Getting through your day is going to be a struggle but frequent spritzes of this invigorating face spray will help you overcome.
Editors' Recommendations