Winter is perhaps the most abstract season of them all, and with that abstraction comes the ability to celebrate and interpret it however we choose. The season shrouds us in darkness and sometimes bundles us up in crisp snow, creating the perfect canvases onto which to project our dreams and desires. In the world of fragrance, winter is hailed as the most glorious season to enjoy scent; the crisp air is thought to bring out the wonderful subtleties found in these olfactory artworks. Some heavier and spicier scents are most appropriate in winter, where frosty air and layers of warm clothing and accessories bring out the best in them. Some fragrances also just seem to call out to be worn in lower temperatures and in wilder weather, hoping for a chance to shine in the darkness.
Ambre 114 by Histoires de Parfums
Main Notes: Nutmeg, Thyme, Sandalwood, Rose, Cedar, Amber, Tonka Bean
When temperatures drop, we may find ourselves gravitating to a warm and cozy sort of fragrance that bring comfort and ease. Ambre 114 is that cashmere blanket we long to curl up in. This scent has an approachable, airy and warming personality, but remains light enough to be worn to the office or in smaller spaces. Opening up slightly fresh and aromatic, thanks to thyme, patchouli and spicy nutmeg, it reveals its spicy floral heart followed by a soft amber vanilla. An almost liqueur-like element of cedar and sandalwood provides a gentle bite as the scent tumbles gracefully into nutty tonka bean and sweet resins. Glowingly orange, like the resin from which it takes its name, Ambre 114 shines brightest on the darkest nights and chilliest days.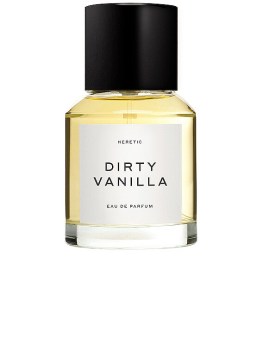 Dirty Vanilla by Heretic
Main Notes: Cedar, Coriander, Ho Wood, Vanilla, Patchouli, Sandalwood, Vetiver
Have you ever found yourself suddenly quite tired of the bevy of heavy, sweet foods that often seem to come with winter? If you long to cut the richness of sticky desserts and try something different, consider Dirty Vanilla by Heretic. The impeccable simplicity of this bottle mirrors Heretic's commitment to straightforward transparency: this is a 100% naturally derived fragrance. At first sniff, Dirty Vanilla is unusually woody, earthy and herbal. The dry and distinct notes of ho wood and cedar are present from the beginning to deepen and balance the sweetness of the vanilla, with spice lent by wily patchouli and coriander. Unusual and airy yet earthy, Dirty Vanilla is a dessert that, once tasted, will have you thinking the whole way home.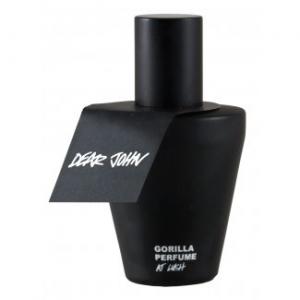 Dear John by Lush
Main Notes: Lime, Clove, Pine, Virginia Cedar, Coriander, Coffee
A hundred different cultural concepts and associations come with the phrase "dear John", but the inspiration behind Mark Constantine's fragrance is probably not one you guessed. Conceived as a fantasy of a walk in the woods with the father he never knew, Dear John is a fresh and spicy vision of woodsy masculinity and a nod to vintage men's colognes. It's a one-two punch of citrus and forestry, punctuated with pine, lime and cloves that transitions smoothly into a warm drydown of spiced coffee. Dear John shows its cracked wooden heart best on brisk days and foggy mornings, perhaps serving as a reminder of the importance of connecting with those we love.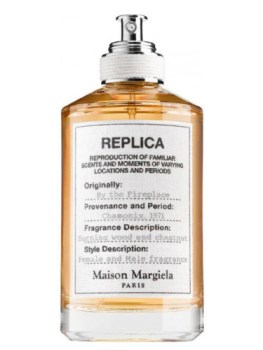 By the Fireplace by Maison Martin Margiela
Main Notes: Cloves, Pink Pepper, Chestnut, Juniper, Vanilla, Peru Balsam
With winter often comes nostalgia and the exercise of looking back on the past year with kind eyes. It often also creates within us a yearning to be near fires large and small. With By the Fireplace, Maison Martin Margiela aimed to encapsulate the singular moment of sitting fireside in Chamonix, France in 1972. With exquisitely blended notes of juniper, cloves, pink pepper, Peru balsam and vanilla, the fragrance itself wears like a small, magical flame held in the palm of one's hand. While not smoky in the least, BtF creates a startlingly realistic impression of burning woodiness that maintains is warm, nutty, crackling aura for several hours before mellowing into toasted vanilla. Carrying with it the comforting, addictive quality of a loved wool sweater or hot chocolate from a secret recipe, it is pure enjoyment from kindling to embers.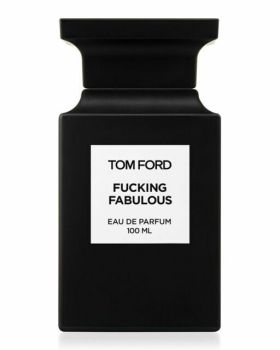 F*cking Fabulous by Tom Ford
Main Notes: Lavender, Clary Sage, Leather, Bitter Almond, Vanilla, Cashmeran, Amber
As the darkest and coldest season wears on, our thoughts turn to the bright new year and what we can do with it. The possibilities are endless, and with that in mind, we suggest the iconic Tom Ford's F*cking Fabulous. This is a strong, spicy and unexpected scent, made up of notes not often brought together. Vigorous herbal notes of clary sage and fresh lavender blend with a smooth, polished leather and a creamy yet bitter almond, drying down into a comfortable vanilla amber mix. It has 1000 different interpretations, and it's possible that you may change your mind about it just as many times. F*cking Fabulous is as bombastic as its name suggests. It is best spritzed in moderation, and only suited to colder weather lest you become overwhelmed. If you acquire the taste for FF, however, you may never look back again. There is only Pre-Fabulous, and Post-Fabulous.
The fragrances with which you choose to interpret and celebrate winter reflect what you love best about the season. It may be its clean expansiveness, its freshness and promise of rest and contemplation. It may be sweetly bright nostalgia, which is delicious and irresistible whether coming to you in the form of fragrances or memories. Perhaps the most captivating facet of winter is its promise of rebirth that's just around the corner, and the thoughts of all the glory that nature has in store once the shaggy coat of the previous year has been thrown off. It is in this darkness that we may create most freely, and emerge as our most confident selves.
Editors' Recommendations