If you're reading this, you're a fan of HBO's hit drama Succession. Maybe you live with a Succession fan and find yourself standing in the living room watching for awkwardly long amounts of time, wondering what's happening to The Glasses Lady or Cousin Greg.
Either way, buckle up. With Succession season 4 premiering, our thoughts have turned to fine wine, betrayal, intrigue, and the style choices of the characters we somehow root for — and against. In keeping with this, here are the designer and niche fragrances we feel the Succession characters would reach for to complete their looks.
A word to the uninitiated: Some spoilers to follow, so proceed with caution if you're not caught up yet.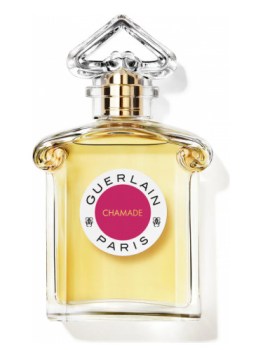 Gerri Kellman: Chamade eau de toilette – Guerlain
Gerri Kellman (J. Smith-Cameron), general counsel to Waystar Royco, started out as a background character and quickly developed into a major player. Enigmatic, sharp, commanding, and witty, the Roy's "Clever Filing Cabinet" is a paragon of calculated caution.
Her perfume of choice is from the classic house of Guerlain, but it still remains relatively obscure. With its notes of hyacinth, ylang-ylang, galbanum, vanilla, and sandalwood, this modern take on the vintage Chamade is powdery, cool, creamy, and green throughout. Chamade stays close to the body, appropriate for various high-stakes business settings, and the fragrance's crisp, commanding aura feels just right for Gerri. She also wears Chanel Allure when on vacation with her family, and she has a sample vial of Chanel No. 5 in her purse for emergencies.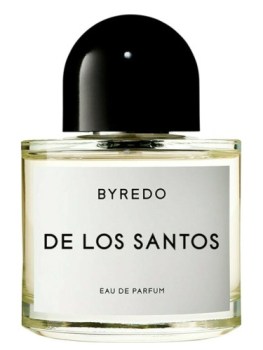 Connor Roy: De Los Santos – Byredo
The eldest Roy child, Connor (Alan Ruck), often feels set apart from his power-hungry siblings, perhaps due to his age and very different set of priorities. Connor is a wine enthusiast (do you hyper-decant?), an aspiring US president, lover of the desert, and newly engaged to his semi-enthused partner, Willa (Justine Lupe).
De Los Santos, a recent offering from respected niche fragrance brand Byredo, is Connor's latest selection for both everyday wear and his impending nuptials. With delicate notes of sage, mirabelle, orris root, olibanum, and musk, De Los Santos is the perfect dusty and meditative fragrance to keep Connor grounded during wedding and campaign chaos.
Siobhan "Shiv" Roy: L'Heure Verte – By Kilian
From the eco-luxury house By Kilian comes L'Heure Verte ("The Green Hour"), an unexpected and groundbreaking take on licorice and herb-tinged woods. Shiv (Sarah Snook), former political consultant turned ambitious competitor in her family's game of chess, only chooses fragrances that suit her sharp and dynamic nature. L'Heure Verte fits the bill. Its luxurious cut-glass bottle recalls the good glasses your parents served liquor from and contains notes of absinthe, violet leaf, patchouli, vetiver, and sandalwood. Shiv reaches for L'Heure Verte when she wants to project an aura of biting, cold precision and cause those who get close to do a little double-take.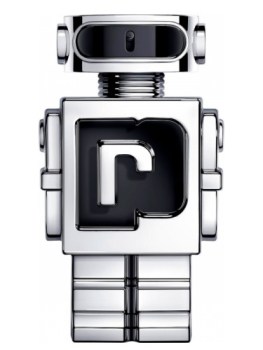 Kendall Roy: Phantom – Paco Rabanne
Former wonder boy Kendall Roy (Jeremy Strong) has been through some intense turmoil in recent seasons. Even when immersed in indecision and strife, he makes bold and nostalgic creative choices.
Despite its name, Phantom by Paco Rabanne is a more happy, herbal wild card than a melancholy ghost. Unexpected notes of citrus, lavender, vanilla, earth, smoke, and vetiver swirl together in this futuristic aromatic woody fragrance. Described as "the essence of self-confidence fueled by feel good energies", Phantom's sweet, earthy, and smoky elements invite the wearer to join in an intergalactic party. Phantom's kaleidoscope of notes suits Kendall's restless nature, while the bottle cheers him and reminds him of his kids' toys.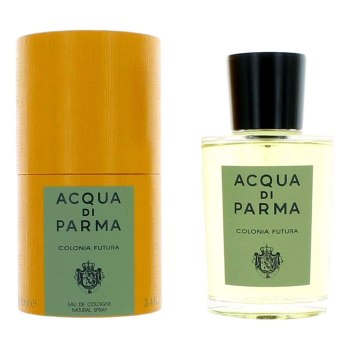 Logan Roy: Colonia Futura- Acqua di Parma
Logan Roy (Brian Cox) is the patriarch of the family and the axis upon which Succession spins, and fragrances are not likely high on the ruthless mogul's list of priorities. He's too busy making and killing deals, building his empire, and inventing party games. Anyone for a round of Boar on the Floor?
Logan is generally pretty traditional, and Acqua di Parma, a venerated Italian fragrance house that created its first cologne in 1916, appeals to his respect for the classics. Colonia Futura's fresh, tart, citrusy opening, fizzing pink pepper, and airy, woody drydown recall men's colognes of the 1960s and '70s. Marcia picked out Colonia Futura for Logan while the two were traveling, and it takes him back to the rare times that he isn't dealing with a work crisis.
Roman Roy: Crème Vanille – Urban Outfitters
"Oh, the Romanity!" The youngest Roy child has a million unprintable catchphrases, but despite being immature and inexperienced in business, no one can deny his star power. We have seen that Roman (Kieran Culkin) is very fond of sweet smells, as he has threatened to lick a character that smelled like cotton candy. As a child, he loved chocolate cake — enough to eat it out of a dog bowl while pretending to be a puppy. We'd better leave analyzing that to the professionals.
The sharp-tongued baby of the family wouldn't be caught dead in an Urban Outfitters, but he swiped a spritz or two of Crème Vanille from Tabitha (Caitlin FitzGerald) and ended up liking the creamy, bright, coconutty-vanilla confection. The simple, unfussy bottle travels easily — helpful during those high-stakes family trips on the jet.

Tom Wambsgans: Stronger with You – Giorgio Armani
Who doesn't love being able to say they're wearing Armani? Tom Wambsgans (Matthew Mcfadyen), relative newcomer to his wife's moneyed and backstabby world, loves an Italian suit and a fragrance to match.
Stronger with You, a sweet and spicy vanilla fragrance named for the beauty of a strong relationship, feels like a comforting hug to Tom. With notes of sage, cardamom, pink pepper, glazed chestnuts, and amber, the warm fragrance shines best in cooler weather and the air-conditioned offices that have become his natural habitat.
Cardamom and sage balance the fragrance's sweetness, while playful pink pepper and chestnuts are as fun as a bunch of water bottles hurled at close range. Tom's enementee Greg Hirsch (Nicholas Braun) follows Tom's lead, but he wears Emporio Armani Stronger With You Oud. He prefers the woody-nutty agarwood note because he feels extremely connected to trees.
As season 4 of the Succession TV show approaches, fans prepare for the next (and likely final) nail-biting installment of the devastating Roy family chess game. It's time to polish the dress shoes, chill the wine, choose a signature fragrance, and begin asking ourselves what is possibly the only question that matters: How does this advance my personal position?
Editors' Recommendations