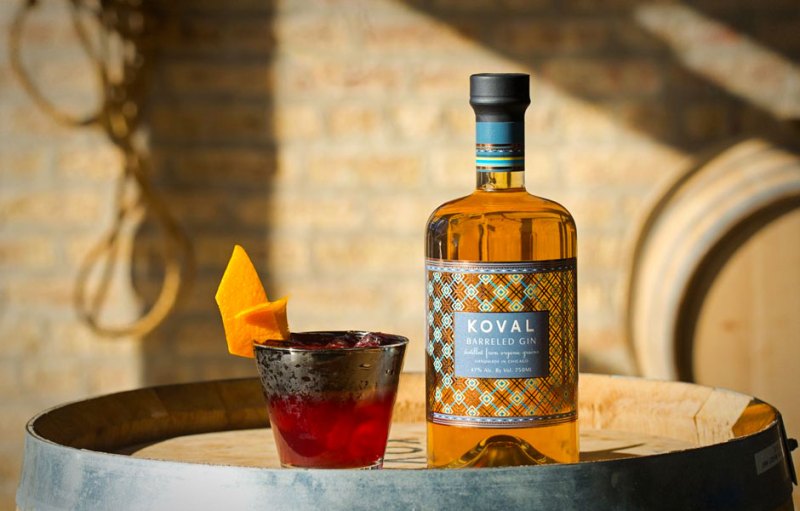 Gin can be consumed at any time of the year, but these late days of spring and early days of summer are truly the best time to enjoy the juniper berry-based spirit. It isn't too hot, but it's also not cold enough to keep you inside. As the weather warms, we're starting to forgo the heavier cocktails that we've come to know and love over the past few months in favor of lighter, fresher tasting spirits and drinks and what better way to transition into shorts weather than with a light, piney spirit? Expand your palate this season and check out these five gins for your drinking pleasure. You won't regret it.
Though not officially released yet (June 12th can't come soon enough!), this is the perfect for brunch cocktails. I mean, it even has breakfast in its name. Made with earl grey tea in mind, Few's Breakfast gin's floral notes work perfectly in drinks such as the French 75.
Another Illinois native on this list, Koval's newest gin is barrel-aged, giving you no excuse to not try it if all you drink is the brown stuff. Using the same recipe as their Dry Gin, Koval's Barreled benefits from spicy notes imparted by the oak barrels.
Jackson Avenue Gin—The newest distillery in Knoxville, TN, Knox Whiskey Works' Jackson Avenue Gin is going to be the one, if you can get in (read: go visit Knoxville, it's worth it), that you'll want to be stocked up on at all times. If you are unsure of gin, this is also a great place to start you gin-ducation.
Heading across the pond now, Boodles takes their original recipe and infuses it with mulberries, delivering not only a delicious gin, but one that's a lovely royal purple. This expression makes for great takes on classic gin cocktails with just the right amount of sweetness.
Scottish in origin, this gin is for the people who love—I mean, really love—the taste of gin in their cocktails. When you want a juniper-forward, botanical beauty, Makar is an easy choice.
(Pictured: The Spell, created using Few Breakfast Gin by Ergys Dizdari, SIP, Chicago)
Editors' Recommendations