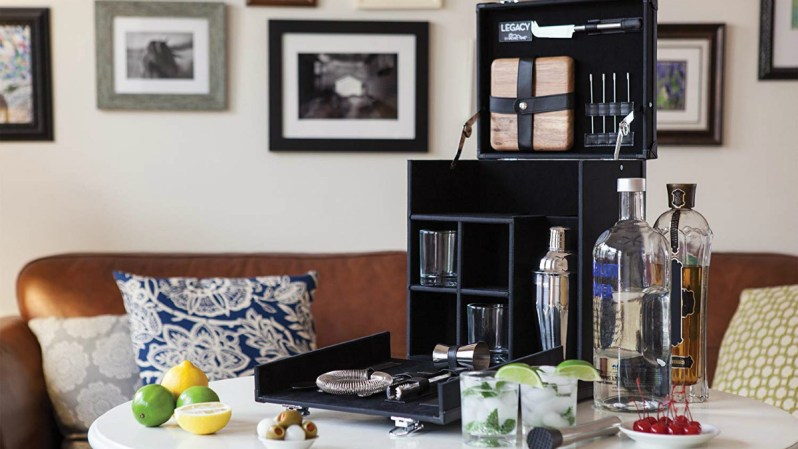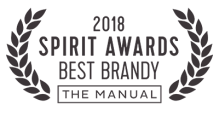 The Manual Spirit Awards recognize the best damn booze in America. Across nine categories — Bourbon, Rye, Single Malt Whiskey, Unaged Rum, Aged Rum, Vodka, Flavored Vodka, Gin, and Brandy — we blind-tasted multiple products from around the country to determine our champions. Each of the winning bottles was judged on appearance, aroma, palate, finish, and how well the product represented the category as a whole. Our focus on smaller craft distillers in the U.S. allowed us to highlight spirits that, we hoped, our readers have not tried yet.
Now that you've read up on the best American liquor for 2018 at our first for our first ever Spirit Awards, it's probably a good idea to get yourself something to not only drink all these delicious boozes out of, but also something to carry them around in when the urge to make a cocktail strikes when on the move. After all, what's the point of owning a fine craft spirit if you can't make a cocktail out of it from anywhere? OK, maybe the point of owning a fine craft spirit is to drink it, but we're willing to bet you'd still like a cocktail travel kit to help you make your Manhattans and G & Ts while on a first-date picnic, at a holiday party where you've been designated bartender, or anywhere else where wetting your whistle in public isn't entirely frowned upon (airports are probably not ideal).
And so, to celebrate the Spirit Awards and to celebrate our audience for reading all about them, we've teamed up with Legacy – A Picnic Time Brand to give two lucky winners one of the brand's fantastic Hamilton Travel Cocktail Sets  — a $180 value.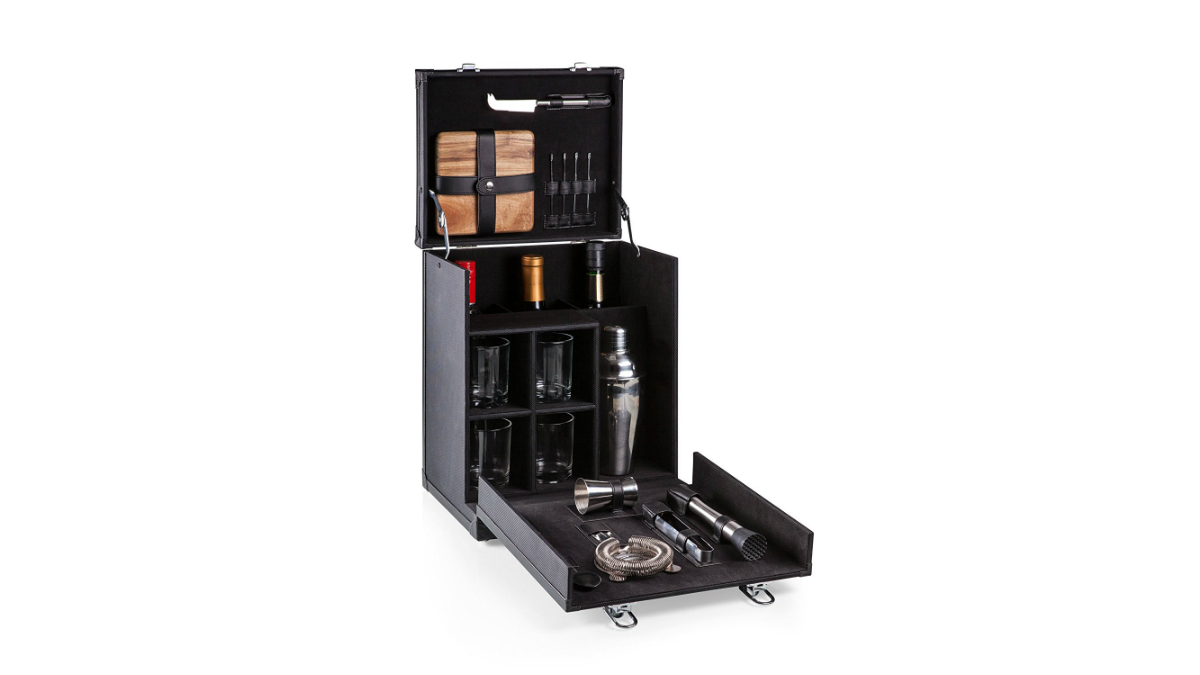 The travel set comes in a portable case covered in ballistic nylon (tear and rip-proof, though not necessarily bulletproof) with faux-leather accents and a black velveteen interior, making the kit as close to an old-school traveling case as you can possibly get without shelling out several thousand for an OG Louis Vuitton. Within the sumptuous case, three divided (and padded) chamber can hold standard liquor and wine bottles, meaning a picnic for two (or three) won't be dry.
Along with space for your booze, there are also 16 essential bar tools that work just as well at home as they do on the road, including a shaker, strainer, bar tongs, stirrer, double-sided jigger, paring knife, and a muddler. You'll find four Old Fashioned glasses, four stainless steel cocktail sticks, and an acacia wood cutting board.
For your chance to win this handy travel cocktail set, simply sign-up below.
Travel Cocktail Set Giveaway