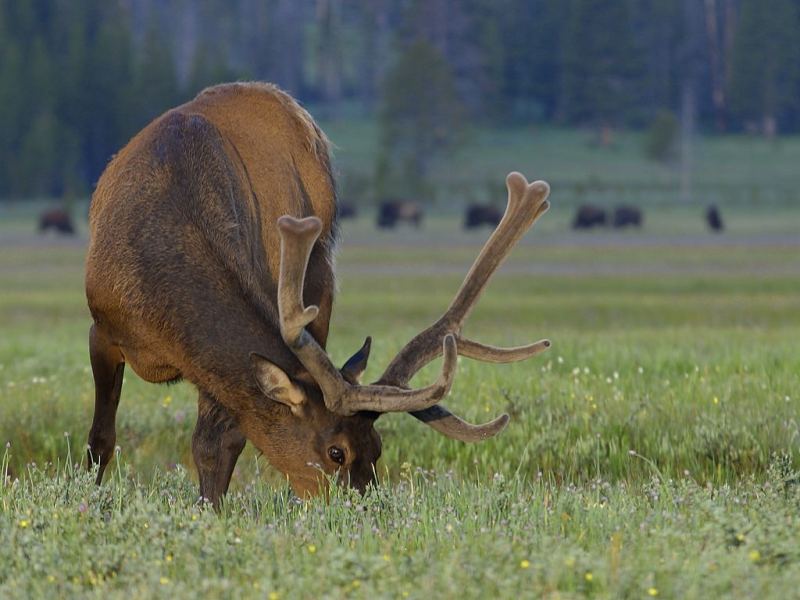 Apples, cranberries, butternut squash…most of us are familiar with the idea that some of our favorite produce is harvested during the fall and winter. But this time of year is also a prime time for meat lovers. Like carrots and Brussel sprouts, the flavors and textures of game meat are at their finest during this time season.
Bill Rodden, General Manager of Wellesley Massachusetts's legendary meat market John Dewar & Co, spoke to us about his favorite game meat during the fall and winter. The shop prides itself on high quality, humanely raised proteins, all vegetarian-fed and free of added hormones.
Some of Rodden's favorite fall and winter meats include venison, squab, poussin, pheasant, guinea hen, grouse, wild boar, rabbit legs, and partridge. His shop gets the meat from various New England farms, and is damn picky about their products. Yes, the price is higher, but the pay off is well worth it.
According to Rodden, the sale of game meat has become a dying art, not for lack of demand, but because of the benefits and higher financial rewards that come with selling to large-scale corporations. Pork, beef, and chicken are all well and good, but there's an entire world of specialty meat to be stewed, roasted, and savored.
When it comes to his favorite holiday dishes, Rodden doesn't hesitate: "Rack of venison, roasted and mixed with a red wine balsamic vinegar glaze and a little bit of honey. That's very simple and really nice to make.  I also like to stew pheasant, braised with Madeira wine, and then with baby onions and baby mushrooms."
Can't get to John Dewar & Co. in Wellesley? Research a local butcher and get to know them. Alternatively, check with your local grocery store and ask what kind of game they can order.
Editors' Recommendations