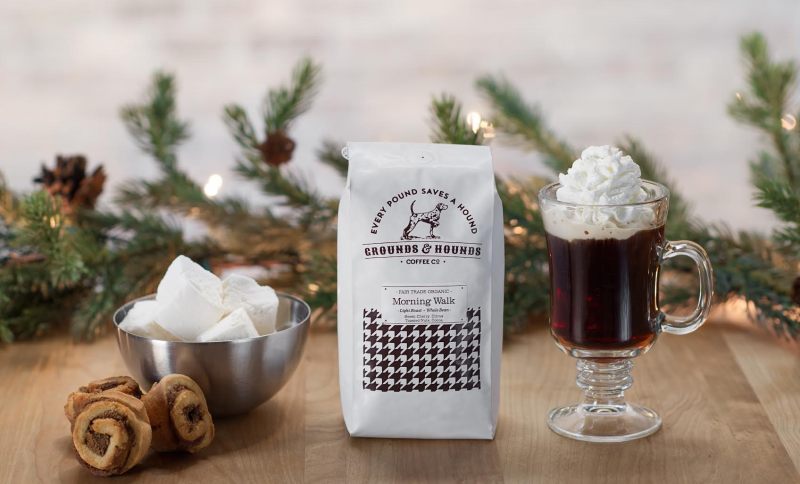 Stumped for a great holiday gift? Food is a great alternative for those who already have most everything they want. Okay, we'll admit, maybe the stereotyped fruit cake won't win smiles when the gifts are opened, but we've found some items that your family and friends will rave about. Even better—you'll be toasted as the best gift giver of the bunch.
Mimi's Mountain Mixes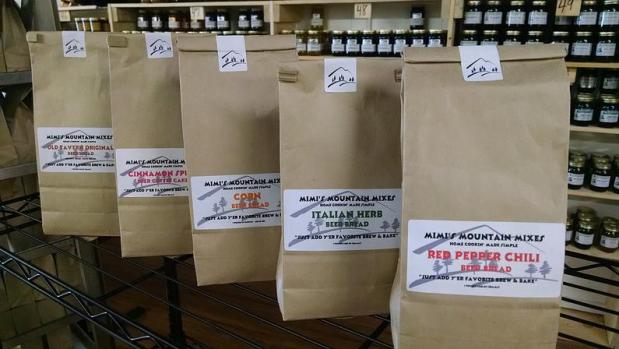 If you are headed to a party and need to take a dish, believe it or not there's a way to create a coffee cake or pan of cornbread by using a clever mix that requires only one additional ingredient—a bottle of your favorite beer.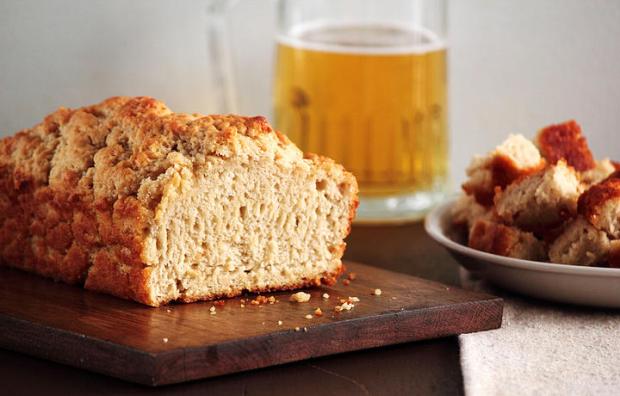 Mimi's Mountain Mixes, based in Hendersonville, N.C. produces a delightful variety of mixes. Dump the contents in a bowl and add 12 ounces of your favorite beer, whisk together, and then bake. If you don't care for beer, you can put in just about any type of carbonated beverage.
There are several varieties: Red Pepper Chili Beer Bread, Old Tavern Original Beer Bread, Italian Herb Beer Bread, and Corn Beer Bread. They also sell a mix for Cinnamon Spice Coffee Cake, Mountain Cocoa Cookies, and Beer Batter, which you can use to fry up chicken, fish, and vegetables (think okra!). Each bag of mix retails for $6.95; a 5-pack sampler sells for $32.
Lord Nut Levington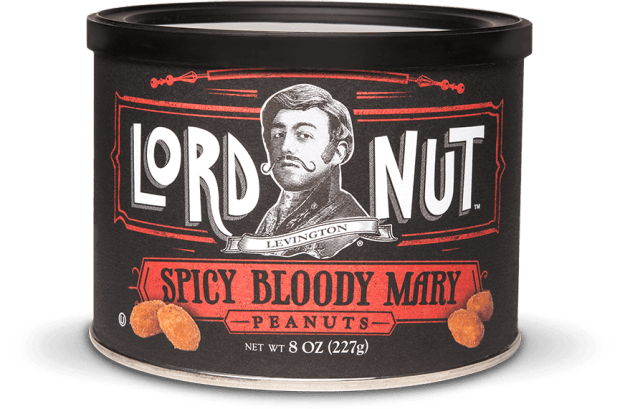 Other peanuts are going to taste a bit bland after you experience the savory flavor combinations produced by Lord Nut Levington. You won't be able to get enough of these flavors: Spicy Bloody Mary, Hot Buffalo, Zesty Chili Lime, White Cheddar & Jalapeno, and Thai Curry & Lemongrass.
Each 8-ounce tin sells for $4.99, but we recommend stocking up with The Nut Case. Select an assortment of six flavors (any configuration) for $26.99. Shipping on a case order is free.
Barkley's Mill Stoned Happy Grits
A family-run farm in the mountains of Western North Carolina takes grits to a whole new level. Barkley's Mill, located on a farm 20 miles north of Asheville, grows gourmet
heirloom corn, harvests by hand, dries it naturally, and then stone grinds it in small batches to create Stoned Happy Grits. The girts are Gluten-Free Certified and Non-GMO Project Verified.
Three generations of the Barkley clan work side-by-side to produce their product. The grits are packaged on-site and shipped direct to customers. The cost is $21 for a two-pound bag, plus shipping.
The family backs its grits with a 30-day/100% money back guarantee. Try them. We bet you'll be back for more.
Mad Hectic Oatmeal
Pack some of this oatmeal in a gift basket or delight your overnight holiday guests with a bowl for breakfast. Mad Hectic Oatmeal, based in Houston, Texas, has perfected a really great tasting oatmeal that cooks in just one minute. You won't see mystery flakes or artificial colorings in these packs. You'll see real ingredients like whole raspberries, chocolate chips, and almonds.
You can definitely see a difference when you heat up this oatmeal. It seems to puff up much bigger than the ordinary varieties. That's because the organic oatmeal is combined with protein powder (all-natural, ultrafiltered whey protein that contains NO pesticides, herbicides, rBST growth hormones or antibiotics), and other ingredients like organic flaxseed meal, organic sesame seeds, freeze-dried fruit and tree nuts. Delicious!
Seven varieties to choose from: Just Plain Good, Raspberry Almond, Almond Pecan, Chocolate Raspberry, French Chocolate, Red Raspberry, Strawberry Pecan. The plain retails for $8. Other flavors are $8.50. A custom box of 12 is currently $97.
After graduating from the University of Alabama and starting his career in Chicago, Zack Joyce ultimately returned home to Waynesville, N.C., where he's taken over the 20-year-old Steeplechase Toffee company originally created by his mother, Barbara Joyce.
Decadent is an understatement when it comes to the mouth-watering toffee the Joyces have perfected over the years. Each small batch is hand crafted using the finest ingredients and copper kettles. The toffee is free of additional fillers or any type of preservatives.
The traditional Old English toffee remains the fan favorite, but there are also five other flavors: plain (nut-free with graham cracker crumbs), tropical (cashew and coconut toffee), Butter Mint (white chocolate infused with peppermint extract), Spice (cinnamon, nutmeg, ginger, apple cider and white chocolate), and Peanut Butter and Chocolate.
There are several different price points for the toffee ranging from $18.75 for a 16-ounce gift box to $52 for a 48-ounce tin.
Grounds & Hounds
If your definition of happy includes starting your day with a great cup of coffee and being greeted by a wagging dog's tail, then here's a company you definitely need to know about: Grounds & Hounds.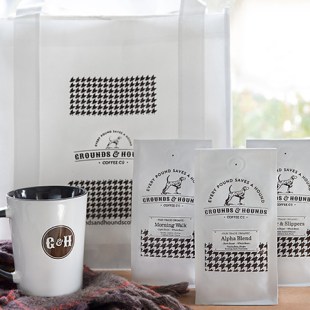 You'll fall in love with the bold flavors of their fair trade, organic, whole bean coffee, but you'll also be helping your four legged pals. The company donates 20% of its proceeds to no-kill animal rescue organizations.
Bags of whole beans are, on average, nine bucks each. Flavors include Morning Walk Breakfast Blend, Paper & Slippers Blend, Sit & Stay Blend, and Alpha Blend, among others. The Sunrise Rescue Gift Pack is a great way to sample three flavors plus receive a mug and tote—all for $43.
Editors' Recommendations