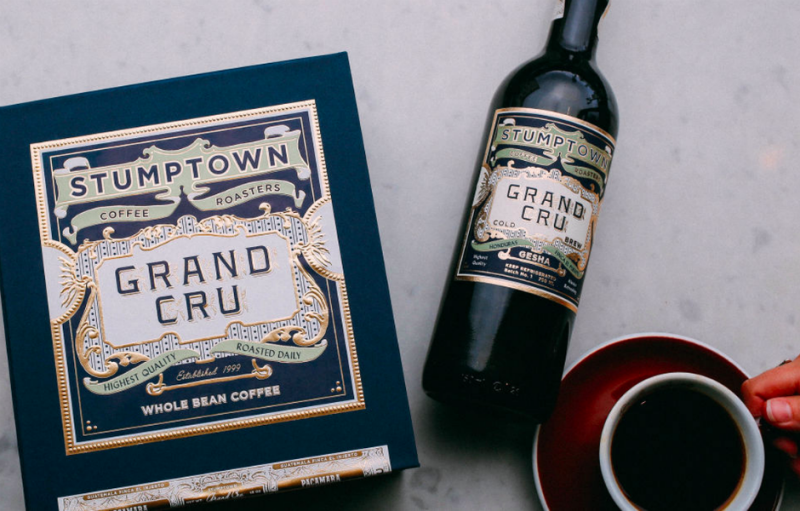 Just call it the champagne of coffee. Stumptown, the Portland-based maker of one of the best coffees in the United States recently released Stumptown Grand Cru Cold Brew. Stumptown Grand Cru Cold Brew is a decade in the making. The journey started when Stumptown founder Duane Sorenson brought a rare Gesha seed stock with him on a visit to Honduras. There, he introduced the stock to Marysabel Caballero and Moises Herrera of Finca El Puente.
For those who don't know, Gesha hails from Ethiopia and is one of the most well-known, yet rare coffee varieties around. According to the Stumptown Website, "The flavor profile is like none other – tea-like with notes of bergamot and tropical fruit – and the coffees rightfully fetch some of the highest prices around."
Always a leader when it comes to innovation in the coffee industry — have you tried Stumptown Nitro Cold Brew? It's like Guinness, but coffee — Sorenson decided to do something nobody has ever tried before. He decided to have the whole harvest cold brewed. It turns the flavor profile into something entirely different. "It's bright and clean, with notes of orange blossom, juice of papaya, and a sweet crème brûlée finish," reads the Stumptown website.
Want to pop open a bottle? Head to your closest Stumptown coffee shop to get a taste of Stumptown Grand Cold Bru. It knocks all those other cold brews out of the park.
For more information, visit stumptown.com.
Editors' Recommendations