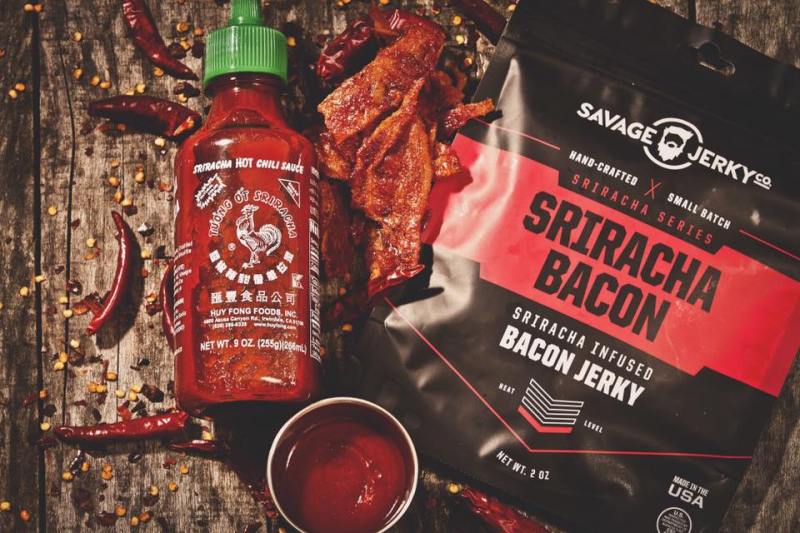 Have you ever had a food craving on the road and then became disappointed when you couldn't satisfy it? That's what happened to a group of friends in search of some good beef jerky. They kept scouring gas stations and convenience stores along their route, but all they could find was the same mediocre, dry jerky.
Their quest led to the friends vowing to create their own beef jerky. That's how the Savage Jerky Co., based in Suwanee, Georgia, came into existence. They developed four core flavors and then launched a Kickstarter campaign, hoping to get $12,000 to offset production costs. The Kickstarter campaign closed with 319 backers pledging $15,674 in total.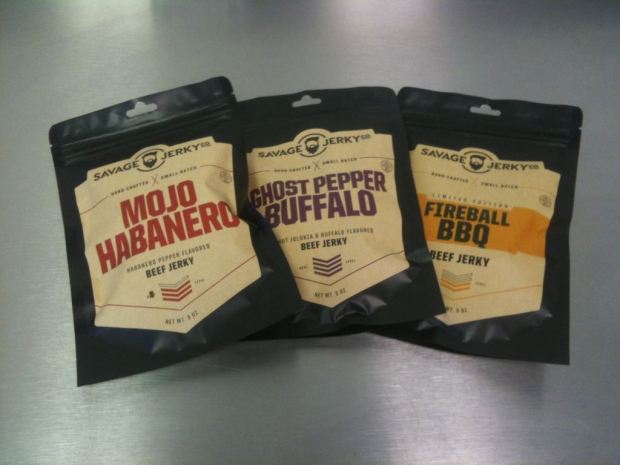 Savage Jerky Co.'s all-natural jerky is made by hand in small batches. There are traditional flavors as well as some varieties you've only dreamed of until now. Savage Jerky's Originals series of flavors include Traditional, Cracked Pepper & Sea Salt, and Teriyaki. Their Mojos line of flavors feature variations on the Cuban classic blend of garlic, lime and cilantro, which bring out the natural flavor of premium beef. The choices in this category include Traditional Mojo, Mojo Jalapeno, and Mojo Habanero.
Then there's the Sriracha Series: Sriracha Bacon, Sriracha Teriyaki, and Sweet Sriracha BBQ. And of course, the Buffalos: Maple Buffalo Bacon, Habanero Buffalo, and Ghost Pepper Buffalo. Plus, The Reaper, which is the hottest Savage jerky you can buy. Crafted from the Carolina Reaper, which is–according to Guinness World Records–the hottest pepper in the world, and combined with fresh Habanero peppers and their Savage signature spice rub, this jerky is definitely spice-y. Think you're up for the challenge of this heat? The burn is said to last 20 minutes or longer!
Each bag of Savage Jerky retails for $7.99. At that price, you can try them all and pick out your own top favorites.
Editors' Recommendations