By now, if you like wine, you probably know that places like Sonoma, Oregon, Walla Walla, Washington, and the Fingerlakes aren't the only shows in town. Because there are so many types of grapes suitable for countless types of terrain and climates, wine is made just about everywhere. Increasingly, it's being done in Idaho, one of the American West's most up-and-coming wine regions. Like Virginia, there's experimentation and a real pursuit of quality, all happening mostly before the big tourist busses and front-page acclaim.
Here's a rundown on the scene. Idaho, long known for its potatoes, is a massive state wedged between Oregon and Washington to the west and Montana to the east. The mountainous north is rugged and home to the Rockies while the south is an agricultural hotbed, a prime spot for wheat and other grains (making it very attractive to brewers and spirits producers) but also more and more rows of vineyards. In fact, more than 70 wineries call Idaho home now, sourcing from 1,300 planted acres ranging from 600-3,000 feet in elevation.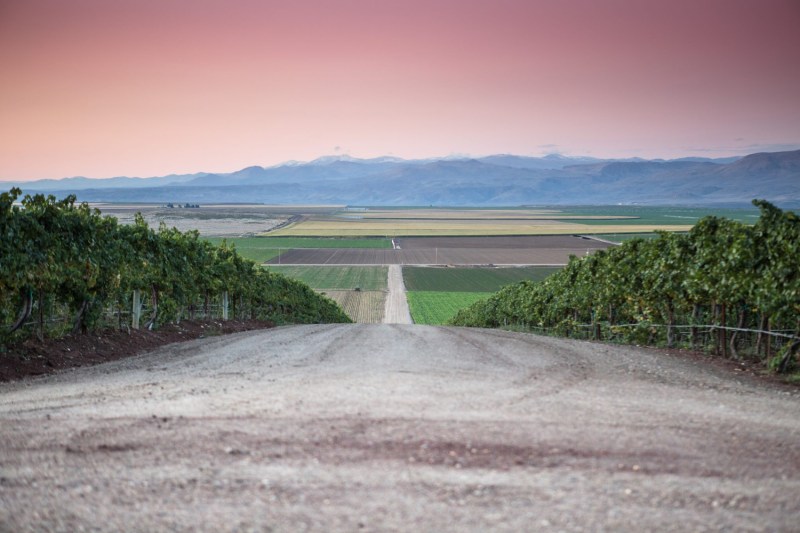 The Gem State is made up of three unique American Viticultural Areas, including the Snake River Valley, the Lewis-Clark Valley, and the Eagle Foothills. Expect that number to increase in the coming years, as more producers take advantage of the abundant potential here. What to expect? Well, being inland and a bit warmer and more arid than fellow regional appellations like the Willamette Valley, Idaho is making some excellent Riesling, Syrah, Tempranillo, Cabernet Sauvignon, Malbec, Chardonnay, Merlot, and more.
Split Rail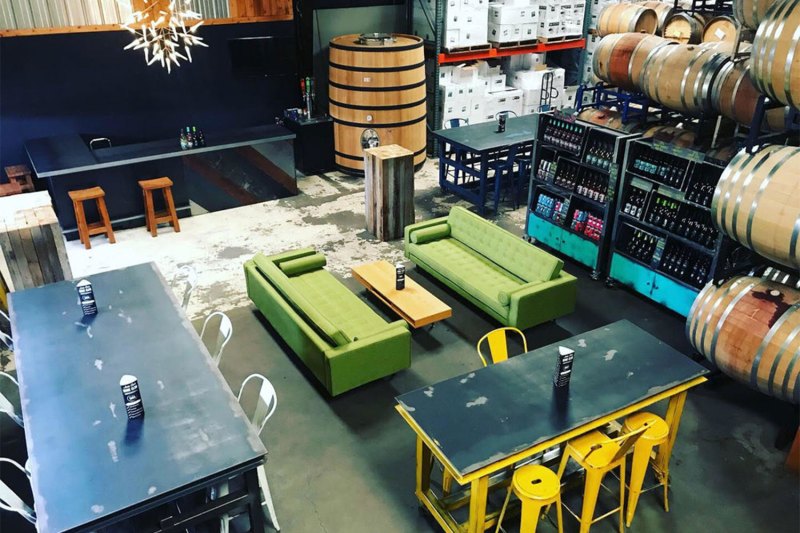 Essentially the eccentric artist of the crowd, Split Rail is making some of the most provocative wines in the state and with delicious results. Need proof? How about a pet-nat Roussanne blended with a golden ale, a lightweight Cinsault, or extended skin-contact white wines fermented in concrete? Yep, it's got all the creativity and is constantly coming up with new gems, made from fruit grown nearby. They're very jazzed about some local Gamay Noir at the moment, which has us very thirsty.
Telaya Wine Company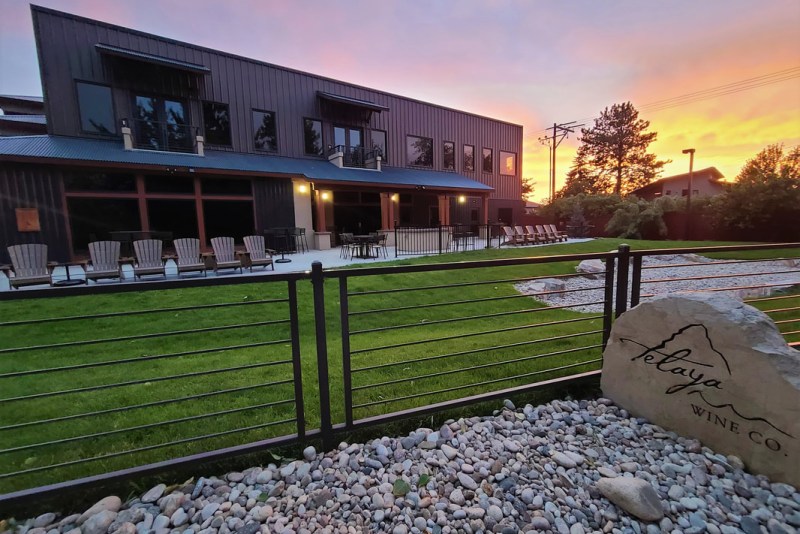 Set in the bustling wine town of Garden City, Telaya Wine Company is a fantastic stop on your Idaho wine adventure. Look out for well-made Italian and Spanish varietals along with fresh takes on Sauvignon Blanc and a Rosé of Syrah. It's a husband-and-wife owned and operated affair, with the duo blending its first wine back in 2008. There are indoor and outdoor tastings opportunities, along with a guided tour, if that's your thing. We suggest getting an outdoor spot and the patio overlooks the Boise River.
Coiled Wines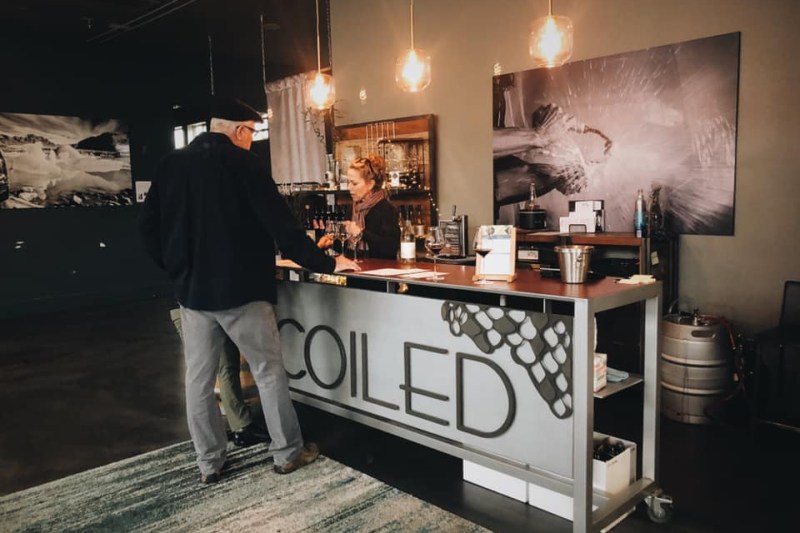 Another Garden City stop, Coiled Wines is a small outfit turning out some memorable wines. Check out the Chablis-style Chardonnay, the dry Riesling, or a limited-batch Petit Sirah. The label also has a wine bar in Boise. It's the kind of place you'll want to pay attention to as it continues to grow and take on new grape types and winemaking styles. Better, you get that warm tasting experience wherein it feels like the winery staff know you personally.
Rivaura Wines
Up north in the Lewis-Clark appellation, Rivaura Wines touts beautiful estate vineyards alongside the confluence of the Clearwater and Potlach Rivers. In the background, you'll take in gorgeous topography, while in the foreground you'll sip on tasty red blends, Grenache, Syrah, and Viognier. It's a breathtaking estate endorsed by Kevin Pogue, a big name in Walla Walla wine especially. He has only high praise for the vineyards and believes the best wines in Idaho will come from here (if they haven't already).
Vine 46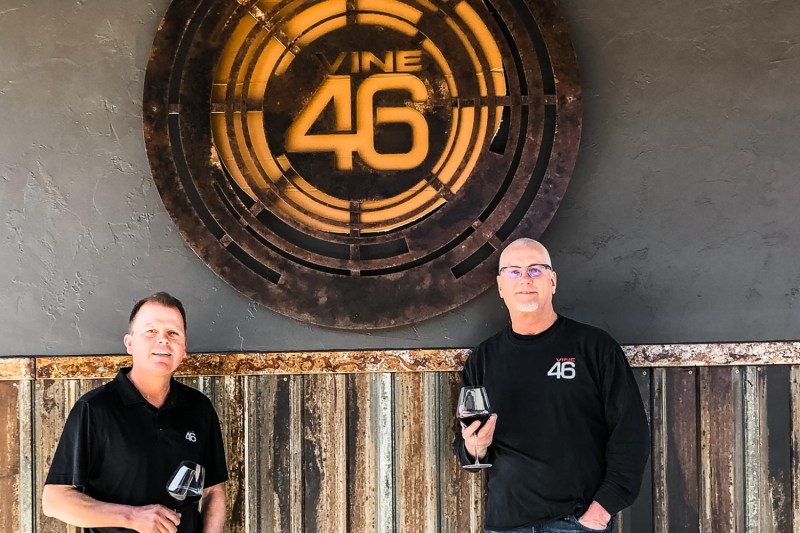 Set in Lewiston, Vine 46 is gaining praise for its small run of wines, predominately red but also including a balanced Pinot Gris. The winemaking team pulls fruit in from the nearby Wahluke Slope across the border in Washington. The crew at the tasting room can more than likely direct you to something your palate will truly enjoy. The winemakers come from a detail-oriented beer-brewing background, switching over to wine after a friend turned them on to the fruit in their vineyard.
Beyond Wine
The best, simplest, and most enjoyable intro to Idaho wine takes place in the backdrop of Boise, Here, you're within striking distance of Nampa and scores of wineries, but can also be back at your place in time for a good dinner at the Spanish-themed Basque Market or great pizza and bar food at The Wylder.
There are good lodging opportunities in town and we especially like the modern Hotel 43 along with the Hyatt Place. If you need to shake up the palate and try some beer, check out Mad Swede or the barrel-aged goodness at Barbarian.
There are wine country options out in the towns of Caldwell and Nampa to the west, all worth pursuing. For a real, wild west experience, spend a few days at the Trinity Ranch, a stone's throw from dozens of wineries and tasting rooms.
Editors' Recommendations