The 60th annual Grammy Awards are this Sunday, January 28, and all the stars will be out. Whether or not you care about who wins the most prestigious music honors, someone you know probably does. What that means is that on Sunday night — especially since there is no football — you're likely to find yourself at a Grammy-watching party.

If you're into award show parties, great! You're in your element. Whip up a batch of your famous seven-layer dip, grab an extra bag of tortilla chips, and start taking bets on who will win. Don't want to be at a Grammy-watching party? Well, we can't really help you there — sometimes you have to do things you don't want to. What we can do, though (whether you've been blasting "24K Magic" waiting for this night or not), is make sure you are prepared in the potent potables category.

Not everyone will win a Grammy on Sunday, but these Grammy cocktails are all winners in our book.
Japanese Penicillin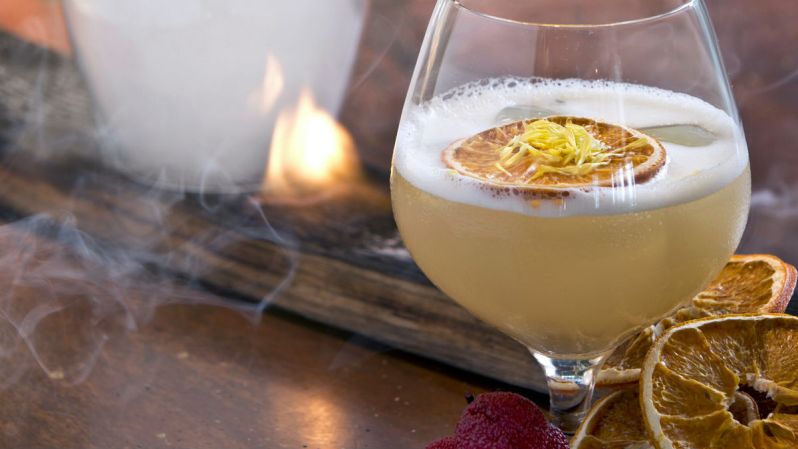 (Created for Kendrick Lamar's DAMN, Zuma, New York City)
15 ml Lagavulin
15 ml ginger syrup
15 ml honey water
15 ml yuzu juice
15 ml egg white
Plum bitters
Method: Shake over ice and pour it over a cube in a snifter.
DespaTITO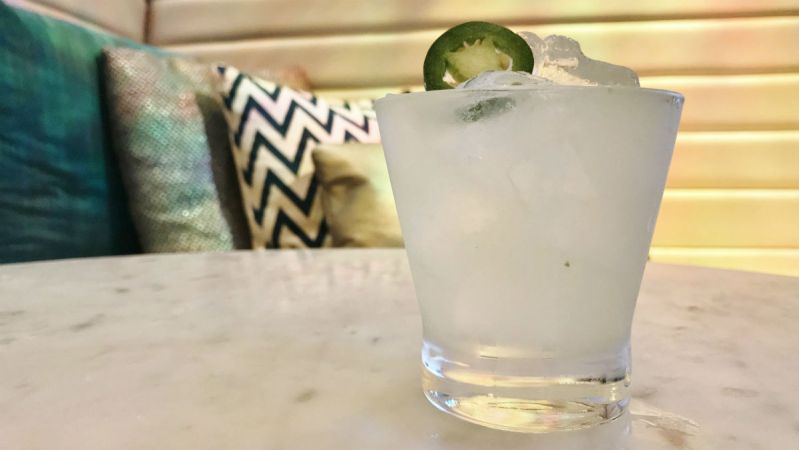 (Created for "Despacito" by Luis Fonsi, STK, New York City/Los Angeles)
Method: Muddle jalapeno in shaker. Combine Tito's, yuzu juice, and simple syrup. Strain over ice in rocks glass. Garnish with jalapeno.
Geishi Smash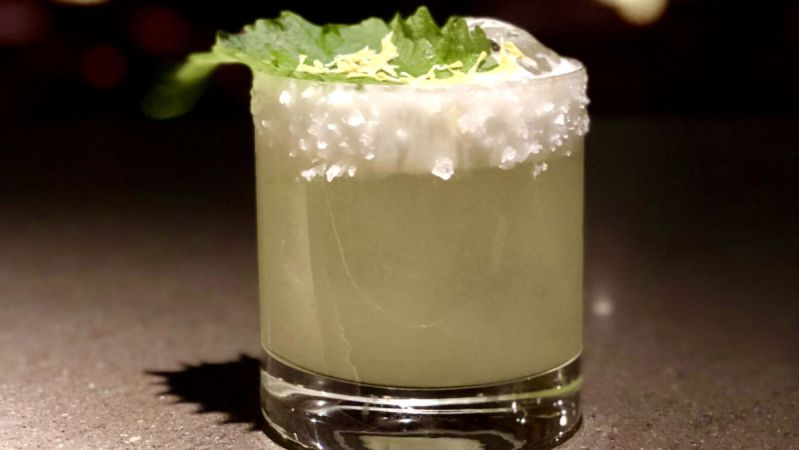 (Created for "24K Magic" by Bruno Mars, Zuma)
2 oz premium vodka
A touch of Japanese yuzu juice sugar syrup
Egg white (optional, but when used, emulsifies the cocktail and elevates the texture)
Cucumber and shiso leaves, freshly muddled
Method: Shake to perfection and serve over rough cut chunks of ice from a block, in a double old fashioned glass rimmed with sea salt. 
I've Got Issues
(Created for "Issues" by Julia Michaels, STK)
1.5 oz spirit of your choice (vodka or tequila)
.75 oz St-Germain
.75 oz lime juice
.75 oz simple syrup
2 cucumber slices
6 mint leaves
Method: Muddle mint and cucumber with lime juice and add  simple syrup. Add vodka and St-Germain. Shake and strain into martini glass and garnish with cucumber.
Million Reasons … to Drink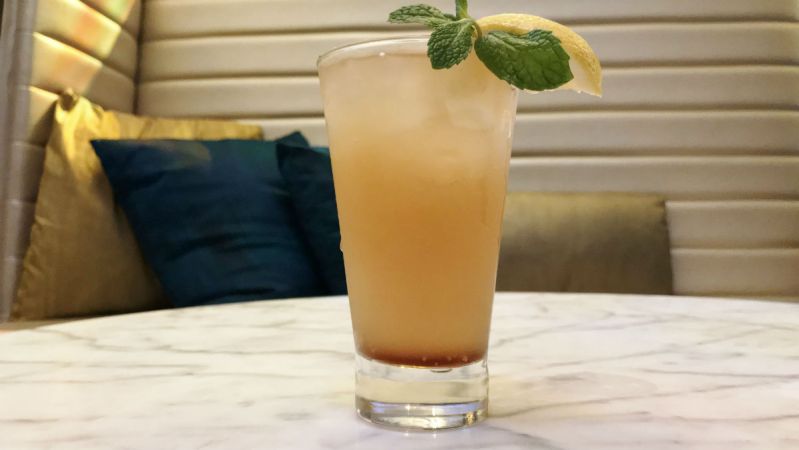 (Created for Lady Gaga, STK)
1 oz light rum
1 oz tequila
1 oz gin
1 oz vodka
1 oz Earl Grey syrup
.5 oz lemon Juice
Method: Combine all ingredients and pour over ice in Collins glass.
Kim Crawford's Perfect Pitch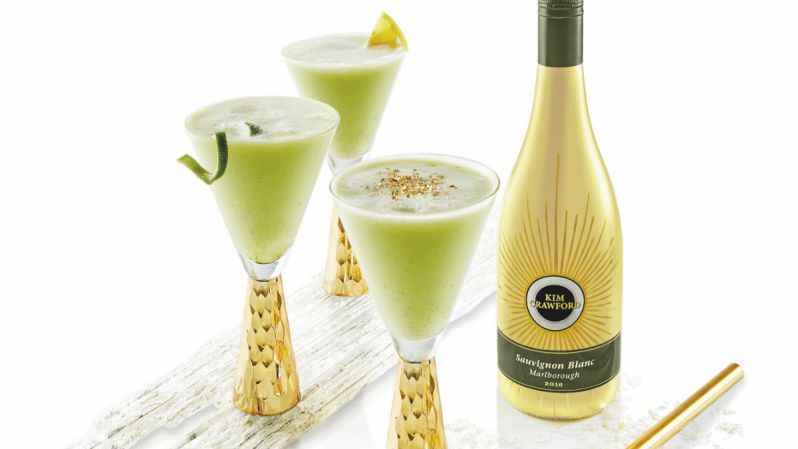 1.5 oz Kim Crawford Sauvignon Blanc
1 oz SVEDKA Vanilla
1 oz matcha tea syrup*
1 oz egg white
1 oz cream soda
.5 oz lemon juice
.5 oz lime juice
Method: Combine all ingredients in a shaker without ice and shake dry. Add ice and shake. Strain into a highball glass and pour soda in a careful stream toward the center of the glass. The head of the drink will rise above the glass lip just slightly when it is ready.
*Matcha tea syrup: 1 part brewed matcha tea combined with 1 part white sugar until dissolved. Cool before using and store refrigerated.
Moon Spritz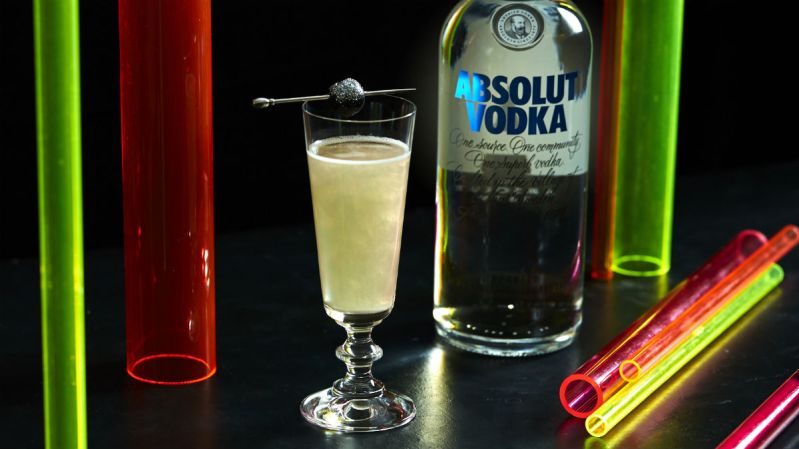 1 part Absolut Vodka
1 part sparkling wine
.5 parts Lillet Blanc
.5 parts lychee liquor
1 part soda

Iridescent luster dust
Method: Combine non-sparkling ingredients and .5 grams luster dust and refrigerate. When ready to serve, shake, add to glass,and  top with sparkling ingredients. Garnish with a submersible LED light or a speared cherry half-dipped in silver glitter.
Editors' Recommendations