Baking is a beloved pastime for many, but running out of eggs can be a problem. Those with dietary restrictions or who choose a vegan lifestyle might find that suitable replacements for certain ingredients can be a challenge. One ingredient that is often difficult to substitute is eggs, which play a crucial role in providing structure, moisture, and leavening to baked goods.
If you're stuck wondering, "What can I substitute for an egg?" you're in the right place. Thankfully, there are several fantastic egg substitutes for baking. Here, we'll explore four popular egg alternatives — applesauce, mashed bananas, yogurt, and buttermilk — and provide the correct measurements to ensure your baked goods turn out deliciously fluffy and moist.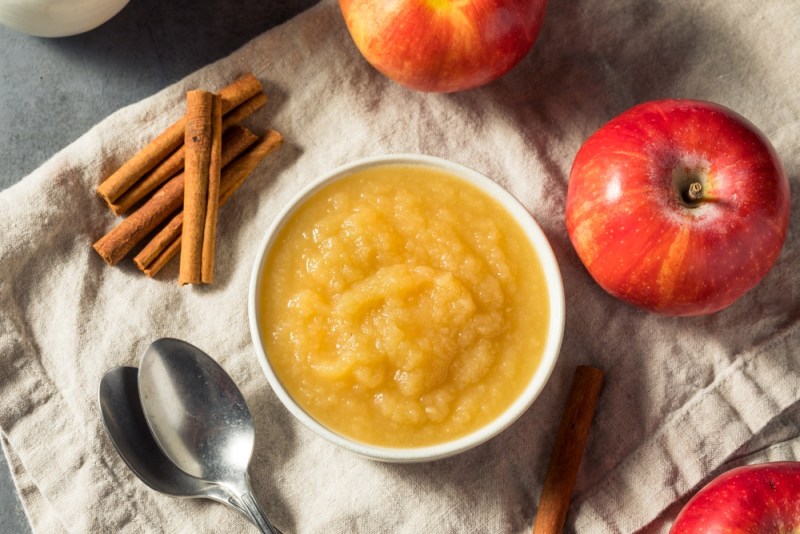 Applesauce as an egg substitute
An applesauce egg substitute not only adds moisture but also imparts a subtle fruity flavor to your baked treats. It's a great egg substitute for cake mix, but you might also consider using it as an egg substitute for cookies. When using applesauce as an egg substitute, follow this simple conversion:
Replace 1 large egg with ¼ cup of unsweetened applesauce.
Remember that applesauce adds moisture, so consider reducing other liquid ingredients slightly to maintain the desired consistency of your batter.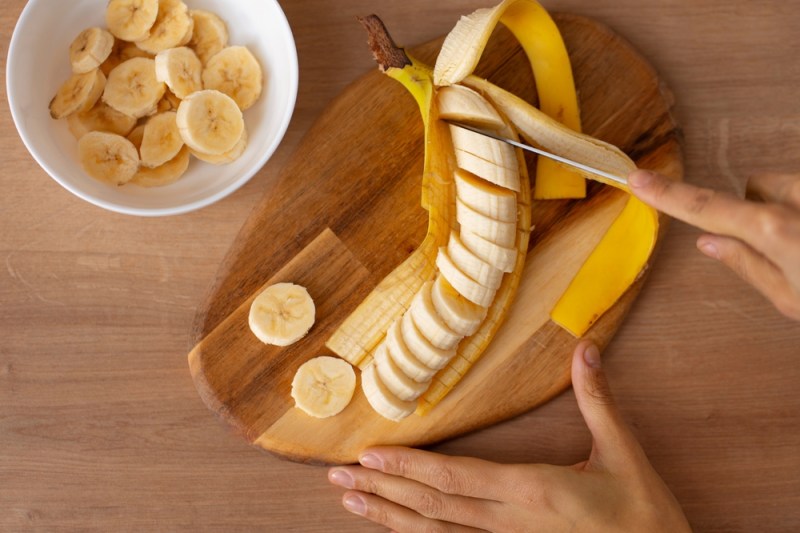 Mashed bananas as an egg substitute
Mashed bananas are a versatile and natural egg alternative that adds a delightful sweetness to your baked goods. Opt for ripe bananas for the best results. A ripe banana is a fantastic egg substitute for cake, although it may alter the flavor. Here's the conversion:
Substitute 1 large egg with ½ medium-sized ripe mashed banana.
As bananas are naturally sweet, you might want to reduce the sugar content in your recipe slightly to balance the sweetness.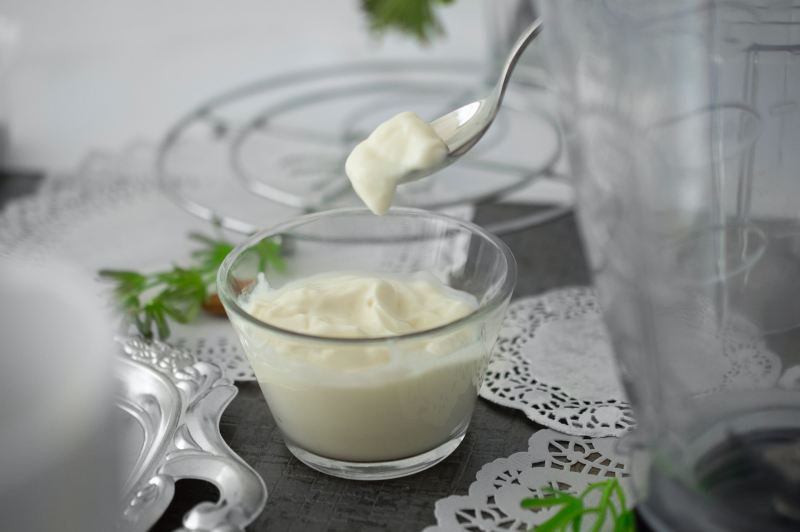 Yogurt as an egg substitute
Yogurt is an excellent egg substitute in baking that adds tanginess and moisture to your baked goodies. Use plain, unflavored yogurt for the best results. The conversion is as follows:
Replace 1 large egg with ¼ cup of plain yogurt.
If you find the batter is too thick due to the yogurt, adjust the consistency by adding a tablespoon or two of milk or water until you achieve the desired texture.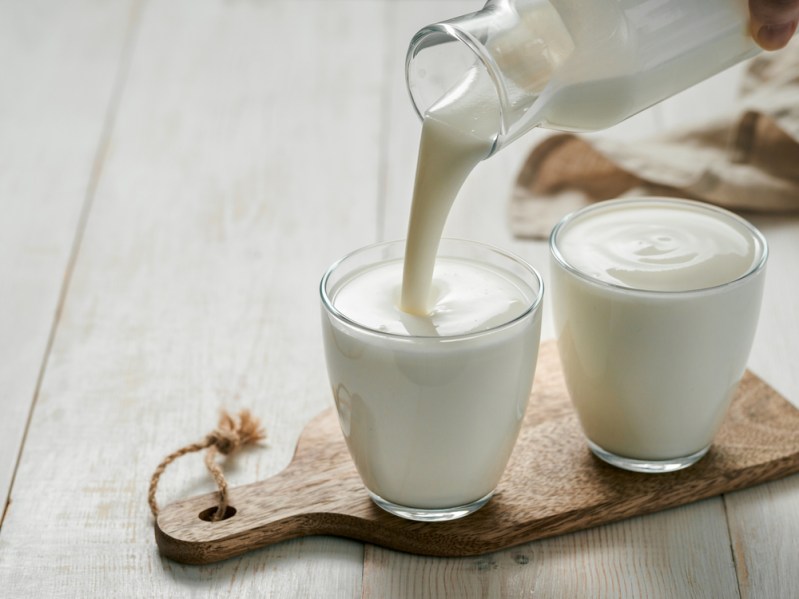 Buttermilk as an egg substitute
Buttermilk is a popular ingredient in various baking recipes and can effectively replace eggs while adding a pleasant tangy flavor. Follow this conversion:
Substitute 1 large egg with ¼ cup of buttermilk.
Buttermilk can be acidic, so consider adding a pinch of baking soda to the dry ingredients to maintain the leavening effect of the eggs.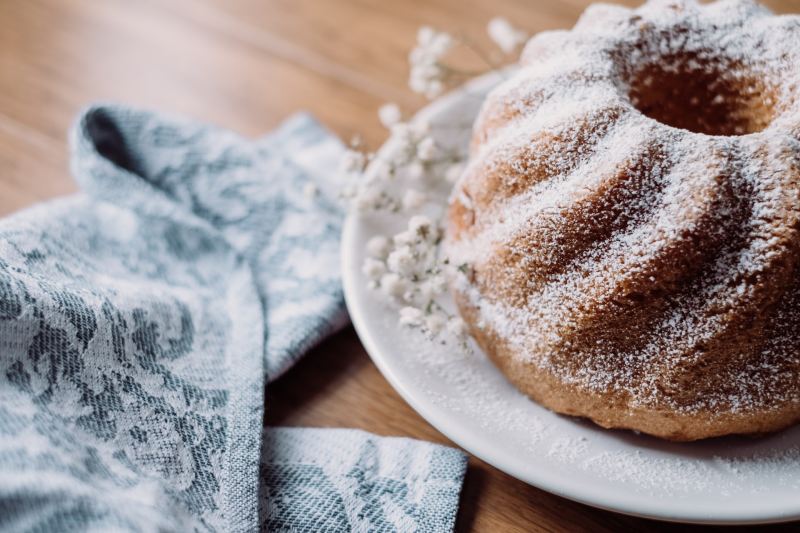 Tips for successful egg substitution
Mix leavening agents: Since eggs contribute to the leavening process, combining baking powder and baking soda when using egg substitutes will help achieve optimal rise and texture.
Choose the right substitute: The choice of egg substitute depends on the desired flavor and consistency of your baked goods. For instance, applesauce and mashed bananas work well in sweet recipes, while yogurt and buttermilk are better suited for savory treats.
Experiment and adjust: Every recipe is unique, so feel free to experiment with different combinations of egg substitutes to find the perfect match for your favorite baked goods.

Egg substitutes in baking open up a world of possibilities for those with dietary preferences or restrictions. Whether you choose applesauce, mashed bananas, yogurt, or buttermilk, these alternatives will add moisture, structure, and flavor to your baked treats. Just remember the correct measurements based on how each substitute interacts with other ingredients in your recipe. Hopefully, you can now confidently whip up your recipe and create delectable, egg-free goodies that will impress everyone who takes a bite.
Editors' Recommendations