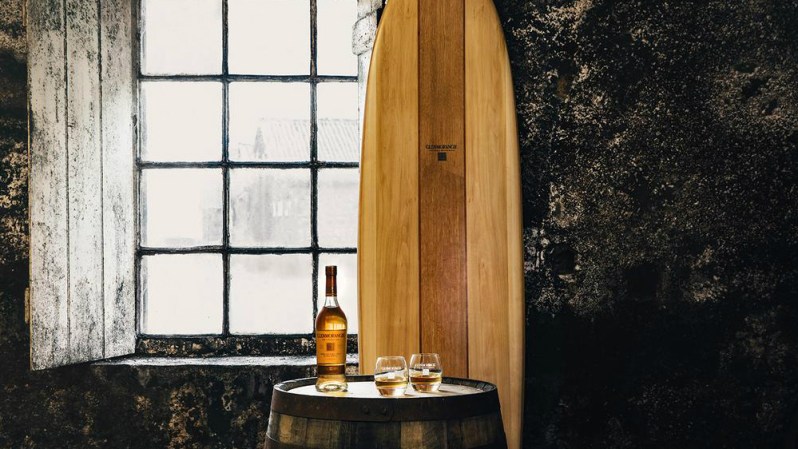 Old, wooden scotch casks might seem an unlikely source of inspiration for high-end outdoor adventure gear. But, that's precisely what inspired legendary Scotch whisky distillery Glenmorangie to work with the world's best independent craftsmen to create beautiful, one-of-a-kind works of functional wooden art.
For 2018, the Scottish distiller is back with the latest installment in their annual Beyond the Cask series. This time, they've partnered with iconic surfboard maker Grain Surfboards to build limited edition surfboards using little more than recycled scotch whisky casks. With years of experience in boatbuilding, the Maine-based woodworkers of Grain Surfboards are renowned for crafting some of the finest handmade surfboards in the world.
Every handcrafted Grain Glenmorangie Original surfboard starts life as a discarded scotch whisky cask. Roughly twelve wooden staves from each cask are earmarked for each custom board. Because the whisky-soaked staves are far from the ideal source material for making surfboards, the Grain team spends considerable time shaping and repurposing each length of wood. Of the process, Chief Thinker and Tinkerer, Mike LaVecchia, told us:
Barrel staves are curved in every direction with not a parallel edge in sight. They're curved top to bottom, cupped side to side, wider in the middle than at the ends, and the edges of the staves are beveled to match the radius of the barrel. To our surprise, each stave is also saturated with scotch. Not only did we have to find a way to mill the wood, we had to dry it out before we could fully mill it, to account for movement during the drying process.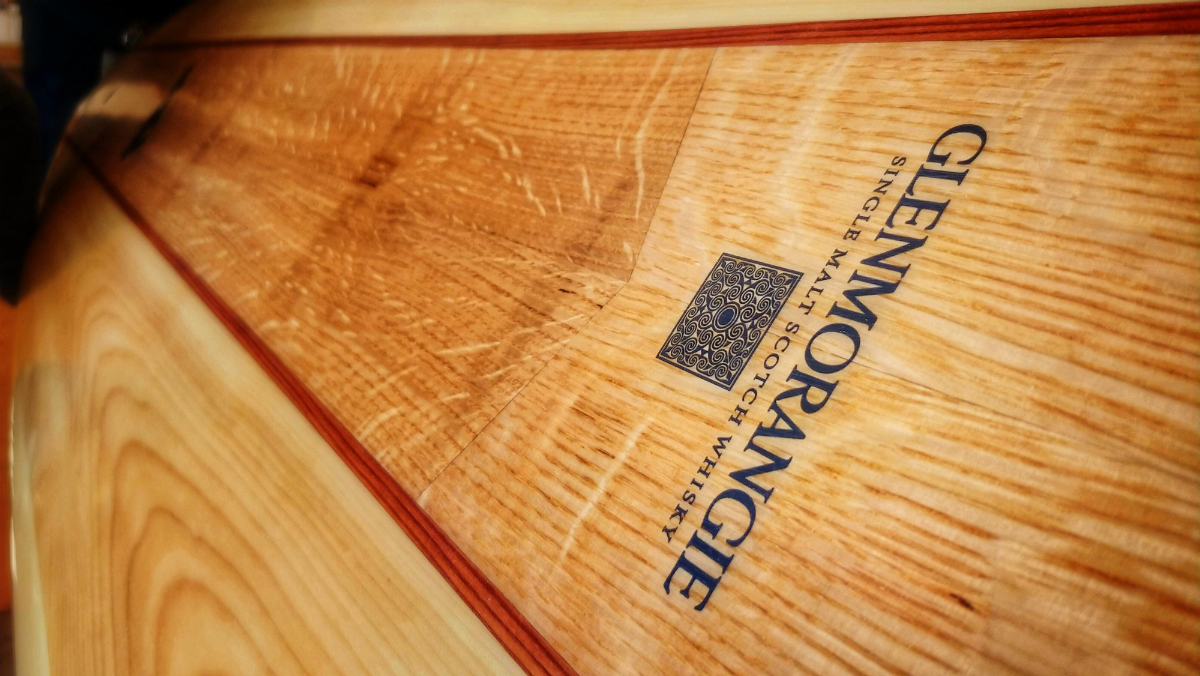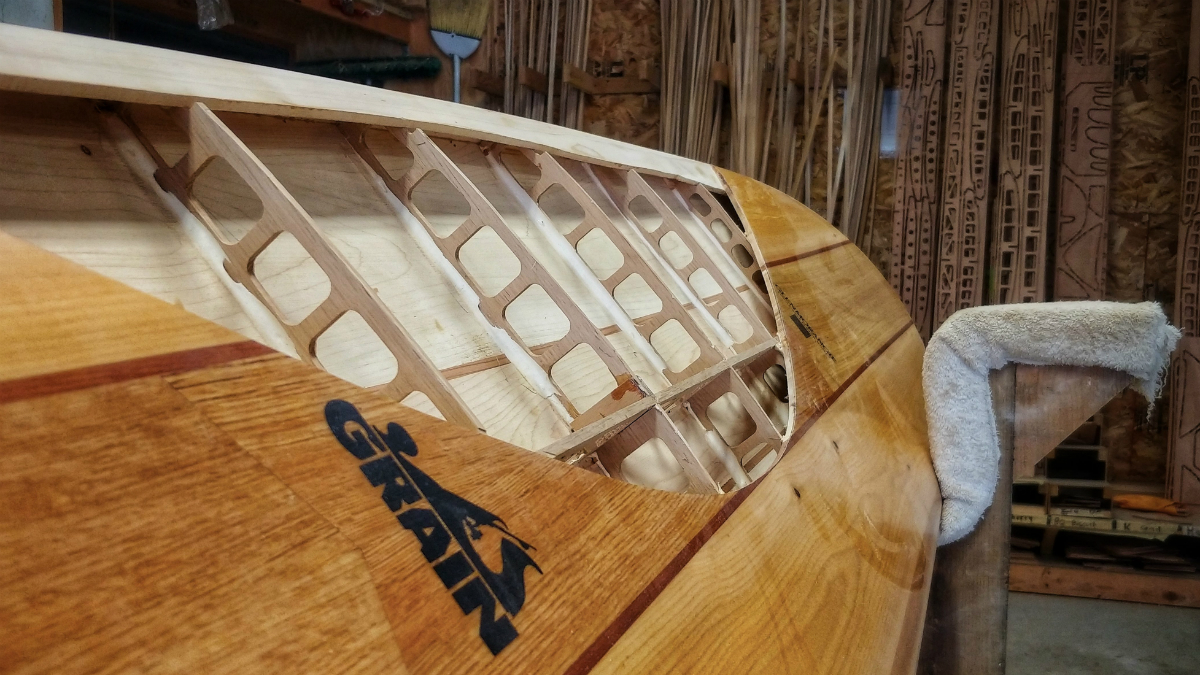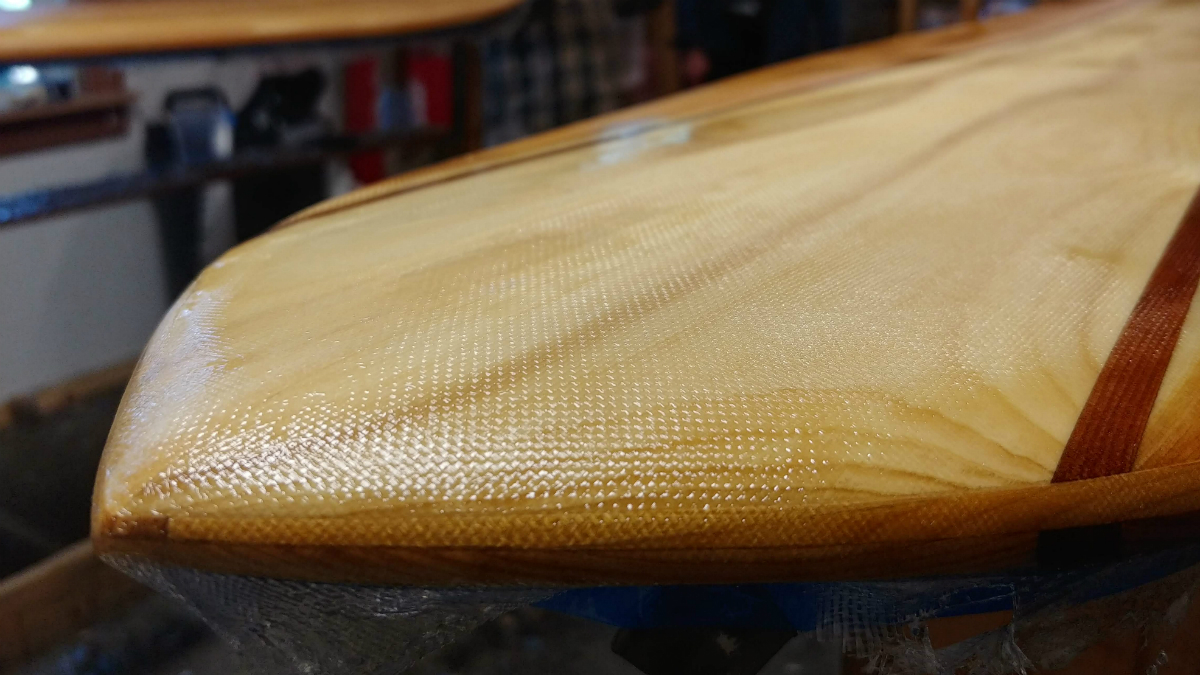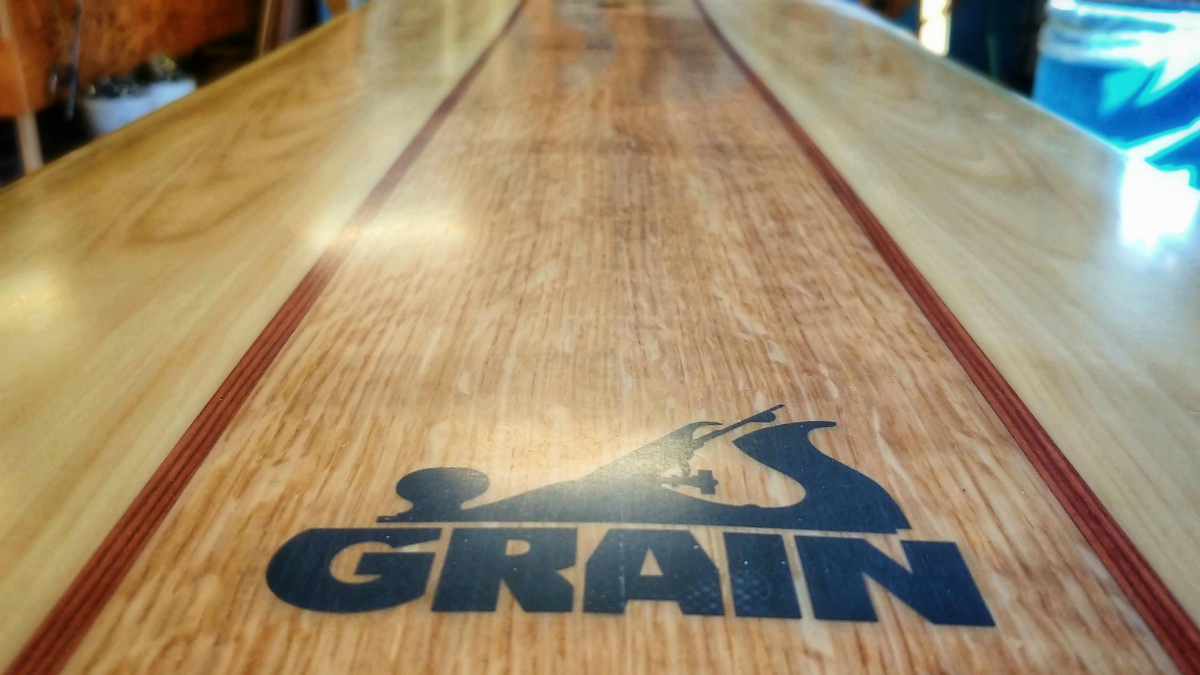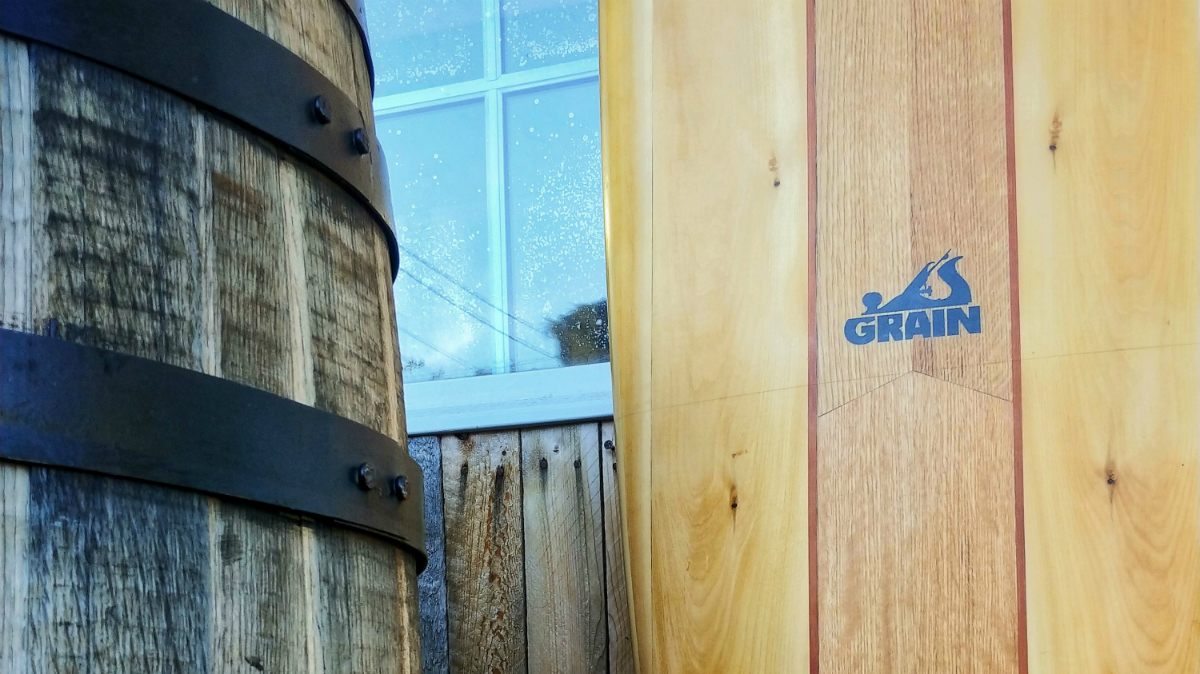 Still, every surfboard is painstakingly crafted from wood inside and out. From the frame to the tailback to the central panels, nearly all of the exterior consists of cedar and oak planks glued together and wrapped around an interior frame which is also precision carved from ex-cask staves. Some Maine-grown northern white cedar, Grain's signature construction material, is added for stability and weight-reduction. Reclaimed red cedar also adds a handsome touch of accent striping. The wood is then finished and sealed with a thin, hand-formed layer of bio-based epoxy resin. In an industry rife with cheap foam and plastic construction, Grain's process is a surprising departure. Unlike other "disposable" alternatives, their surfboards are built solid, sustainable, and ultimately designed to last a lifetime.
The custom boards are classified as "fun-shape" (really, that's what they're called). The form is designed to bridge the gap between shortboards and longboards. This silhouette promises versatility for almost every type of surfer by combining the maneuverability of a shortboard with the easy paddling capability of a longboard. It's a design that works just as well for both fun and sport performance.
This instance of Beyond the Cask seems an especially unlikely collaboration. But, the two disparate brands have more in common than you might think. Since 1843, Glenmorangie has been among the world's most renowned and innovative scotch makers. Because the casking process is wood-intensive, they've also developed an expertise in all things wood. Likewise, Grain was built on tradition, creativity, and a deep love of fine woodworking. The two are also committed to sustainability and making the best use of their wood product — from where their materials are sourced to what happens after they're discarded. Scotland's surprisingly long, rich history as a hub of the European surfing community only underscores the collaboration. The Scottish Highlands, in particular, draw some of the world's most hardened cold-water surfers. Just 90 minutes from Glenmorangie Distillery is the town of Thurso, which boasts some of the best right-hand breaks on (well, near) the continent.
The Grain Glenmorangie Original surfboard marks the third year of the experimental Beyond the Cask series. The one-of-a-kind project kicked off in 2016 with a collaboration between the distiller and Finlay & Co sunglasses. The following year, the scotch maker worked with Oregon-based Renovo to make the booziest all-wooden bicycle we've ever seen.
The Grain Glenmorangie Original surfboards are available for custom order directly through Grain Surfboards. A USD $2,000 deposit secures your build, while the all-in price is $5,500. If that seems a bit steep, remember that good gear, like good Scotch, rarely comes cheap. (And with that in mind, you also want to enjoy them separately — no one wants a broken surfboard or a spilled glass of Scotch.)
Editors' Recommendations