Every year, Booker's Bourbon — which is made by the minds behind Beam — introduces special editions. These are always uncut and unfiltered premium bourbons that express different aspects of the Noe family in one way or another (this year's four releases were named Kathleen's Batch, Backyard BBQ, Kentucky Chew, and Kitchen Table). To cap out 2018, Booker's is rolling out what it is calling the "most special release of the year" in Booker's 30th Anniversary Bourbon.
Booker's 30th is a celebration of Booker Noe, Beam's former master distiller and father to current master distiller, Fred Noe. The brand, which was founded three decades ago, is seen as being the brand to launch the category that we know and love today as small batch whiskies.
For this release, Fred Noe used a blend of 9-year-old (70 percent) and 16-year-old (30 percent) Kentucky Straight Bourbon whiskies that are bottled at 125.8 proof (62.9 percent alcohol by volume).
"It's a great honor to release Booker's 30th Anniversary in commemoration of my dad and the path he paved when he introduced the world to Booker's Bourbon," Noe said in a statement. "When we first started talking about an anniversary batch, I knew it would have to be something special, and during my final tasting of this extra aged liquid, I knew Dad would have been pleased. I'm proud to carry on his legacy every day and to share this special release in honor of the damn fine whiskey he created 30 years ago."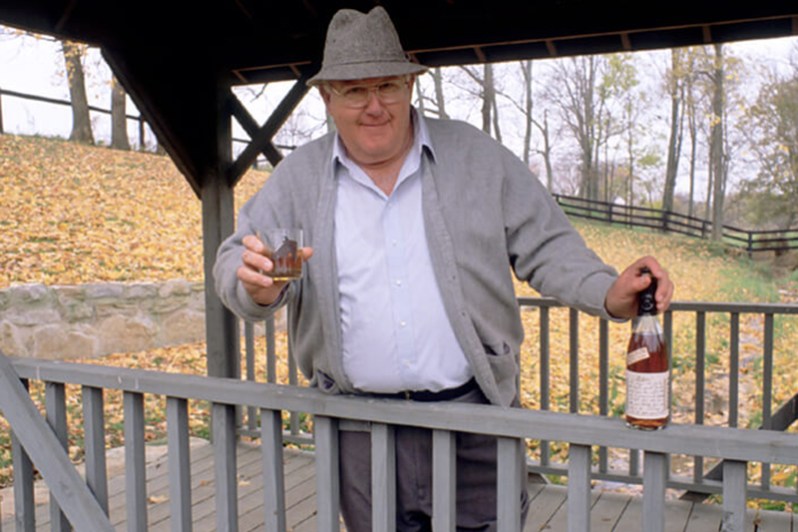 Back when Booker Noe first decided to create the brand, he had one idea in mind: to create his version of the perfect bourbon. He used whiskies that were aged between six and eight years, then bottled the bourbon to give as gifts to friends and family. The rest, they say, is history, as it laid the groundwork for many of the bourbons on our shelves today.
The predominant flavor of Booker's 30th is vanilla, the flavor Noe ensured was in every batch of his namesake bourbon. The brand describes the taste as robust, yet lighter than other Booker's releases, with a quick and dry finish. You'll find the aforementioned vanilla pairing with oak as the key flavor components in the whiskey.
To further honor Booker, this bourbon is topped with a special silver wax seal and housed in a box that is made of reclaimed wood from the rackhouses that Booker stored whiskey that would eventually become his personal batches of Booker's.
Booker's 30th Anniversary Bourbon is available nationwide in extremely limited quantities and will sell for the suggested price of $200. Can't find Booker's and still want to buy a special bottle for the holidays? Check out our guide to the best liquors to gift this season.
Editors' Recommendations