Sometimes, we all need a little treat. Maybe you made it through a particularly tough week at work or maybe you finally finished a home improvement project that took way too long. Or, maybe you won the office football pool and your pockets are a little fuller and you're feeling good.
To some, it's called treating yourself. To others, it's as simple as self-care. Whatever you want to call it, in the end, you're coming out of it a little better off.
While there are plenty of ways to practice self-care, one company is making it easy to treat yo' self without having to put much thought into it. Man Crates is a box service that creates — well, it's called Man Crates, what do you think they make?
It doesn't matter if you're a fisher, a golfer, a voracious carnivore, or a leather smith in training, Man Crates has created a box for you. Each box features a variety of tools or items related to the subject at hand. In the Bass Whisperer Crate, for example, you get lures, a cooler, a scale, a pair of pliers, and sunflower seeds (because you need something to do while you wait).
There are a lot of Man Crates to sort through, though, so it may seem a little overwhelming if you're looking for something to treat yourself with. Below, we've culled five of the best Man Crates the site has available. Order one or more of these now, and thank us later.
Knife-Making Kit – $135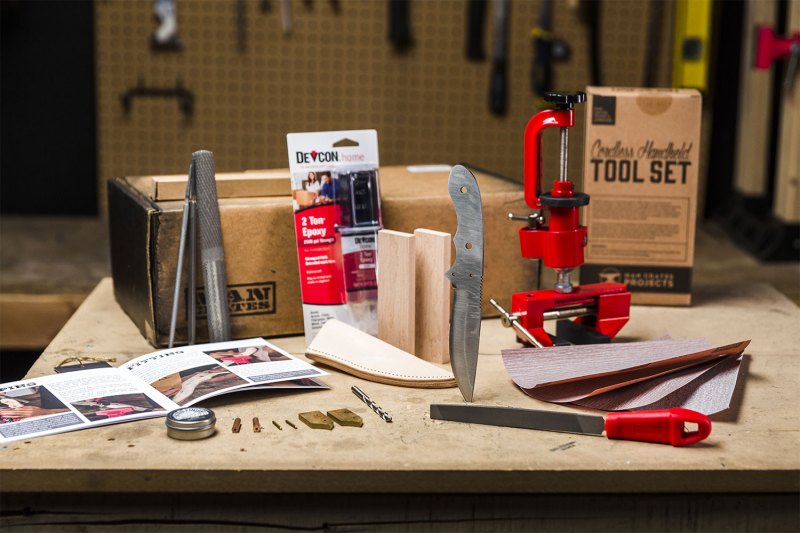 It's one thing to master how to sharpen a knife (or how to use it properly), but what about mastering the art of making your own knife? Every man should carry a knife (or at least have one handy), so instead of going to the store and buying one, make one instead. This kit provides you with everything you need to do so. If the first knife goes well, you can always get a refill kit or step up to making your own Bowie knife.
Exotic Meats Kit – $110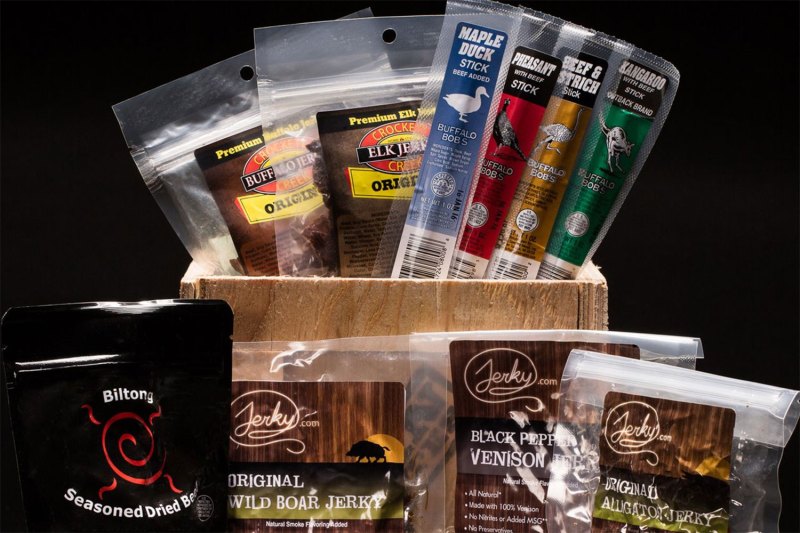 If you're like the staff of The Manual, eating your way around the world is a goal you hope to accomplish sooner rather than later. With such a bounty of proteins available to our ever-ready stomachs, the question then becomes where to start. Well, you could start here, with this exotic meats kit.  Featuring nine different types of meat from around the world (Biltong beef, a South African staple, for example), you can get your global carnivore on without having to leave your living room.
Grill Master Crate – $110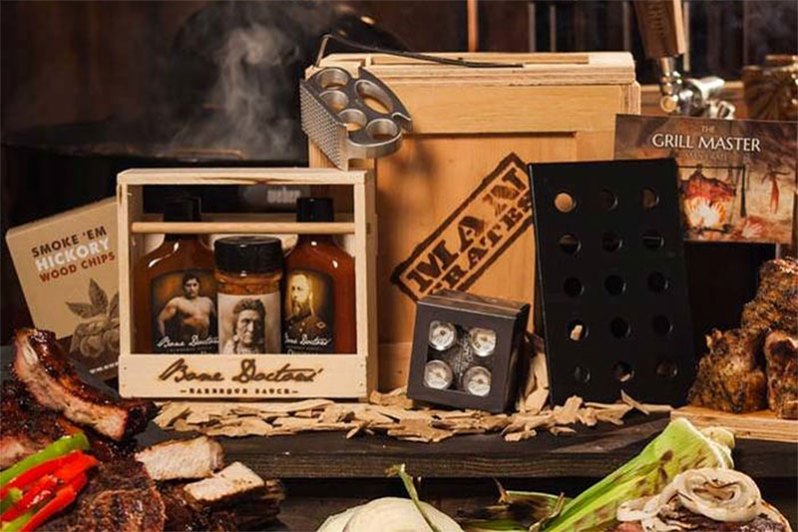 Being a grill master should be — if it is not already — one of the things you aspire to be in life. Just like being able to change a tire, it's an essential skill that will stay with you always. If you're just getting started, or are looking to up your game from the simple Hibachi you had in college, picking up this Grill Master Crate is a great way to go. With the addition of four steak thermometers, a cast iron smoker box, and a brass knuckle meat tenderizer, you'll be grilling up great dinners in no time (and looking like a badass doing it, thanks to the meat tenderizer). As an added bonus, you'll get hickory wood chips, multiple barbecue sauces, and a seasoning blend.
Straight Edge Shaving Kit – $50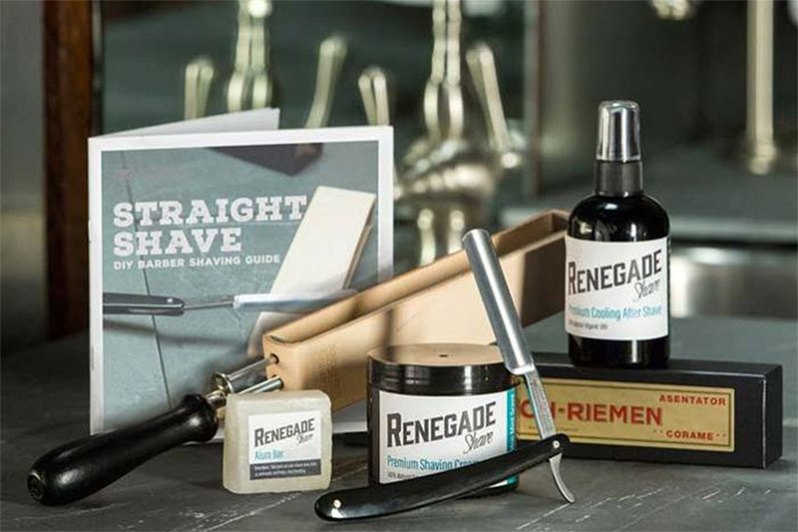 First, we have to say that this box, once $175, is a steal at $50. If you've ever wanted a straight razor shave and didn't want to pay barbershop prices (or if have an obsession with Sweeney Todd), then this kit is for you. You get everything you need to BYOB (be your own barber, obviously): a straight razor, leather strop, shave cream, after shave, and an alum bar. The only thing missing is a striped barber pole, but you can pick one of those up here.
Zombie Annihilation Crate – $150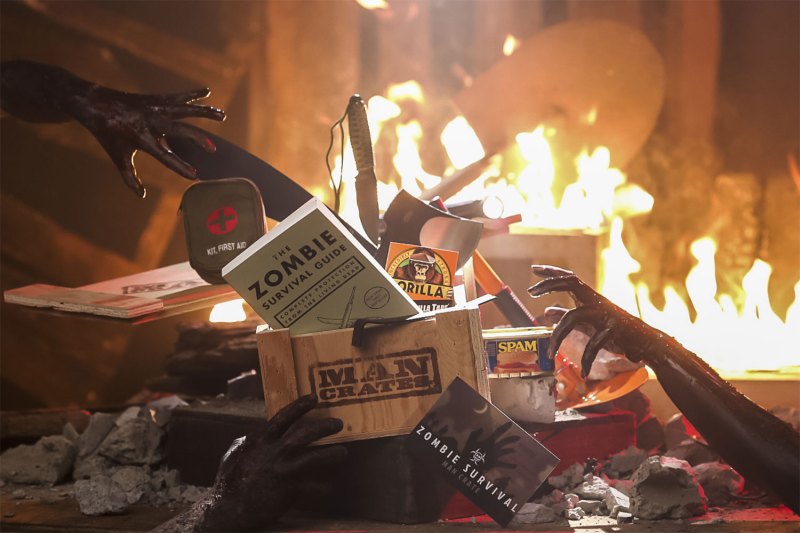 Does this crate really serve a purpose? In the long-run no (or will it?), but you can't deny that it's just plain fun. Contained in this kit, you'll get everything (minus a gun) that you could potentially need for a zombie apocalypse. Not only do you get a machete and an axe (and what guy doesn't need a machete and a knife in his life?), but you'll also receive: a Gorge folding shovel, a combination paracord knife with built-in fire starter, and "combat essentials" (the book Zombie Survival Guide by Max Brooks, a flashlight, first aid kit, duct tape, and a can of SPAM). Zombies on the horizon? You'll be ready.
Editors' Recommendations