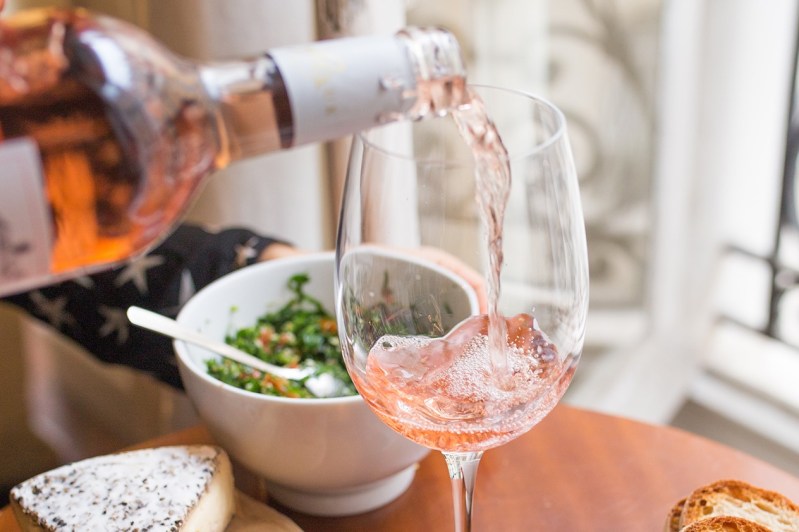 Cheap wine has received a bad rap for being lower quality than its expensive counterparts. When it comes to wine these days, however, a low price doesn't necessarily equal low quality. There is plenty of inexpensive wine out there that can satisfy even the most discerning palates. If you're wondering where to find the best cheap wine deals, we have you covered. Whether you're looking for red, white, or rosé, check out today's best cheap wine deals below so you don't overpay for your next bottle.
Today's Best Cheap Wine Deals
How to Choose a Wine
You don't need to be a world-class sommelier to select the right wine for your meal or occasion, but to make your overall experience more enjoyable it's best to keep a few key criteria in mind:
Your Coffee Order: Yes, how you take your coffee can point you toward a wine you'll enjoy. If you fancy lattes, go for the light, smooth finish of a pinot grigio. Fans of Frappuccinos may like a sweet, aromatic Riesling. If a strong cup of black coffee is what gets you going, seek a full-bodied cabernet sauvignon. And if chai more your speed, try a bold Zinfandel.
Your Food Pairing: White wine with fish and red wine with meat — this oft-recited advice is not totally incorrect. Red wine is richer in astringent compounds called tannins, which soften the fat in red meat and thereby enhance the meat's flavor. However, paying more attention to a meal's dominant element (usually its flavor) can result in an exquisite pairing that will enhance both the food and wine. For example, an oily fish like salmon goes well with pinot noir, a lighter-bodied red wine. Meanwhile, a pale off-dry Riesling can bring out the tanginess of sweet and sour pork.
Your Budget: Obviously, it's not necessary to spend a fortune on good wine, especially if it'll be reserved for mundane events like quiet nights at home. However, if you have the financial bandwidth there's nothing wrong with splurging on a pricier bottle of wine if it's for a special occasion and — most importantly — something you like. Expensive wine may be of higher quality, but that doesn't always mean it'll suit your preferences. Your taste buds may vibe more with a $10 bottle of supermarket pinot grigio than a $100 bottle of award-winning pinot grigio, and that's perfectly fine.
If You're Totally New to the World of Wine: Stick to beginner-friendly varieties that are either sweet wine (Moscato) or fruit-forward (Chardonnay). As you develop your palate, you may find yourself curious about trying fuller-bodied or more earthy wines. A great way to experiment (and potentially find your new favorite wine) is to order a flight of sample-size glasses of various types. Wine flights are typically available at many restaurants and wineries. However, you can now order wine flights to enjoy in the comfort of your own home from alcohol subscription sites.
Editors' Recommendations