St. Patrick's Day may bring visions of all things green, but it's also time to savor some Irish chocolate.
Sisters Karen and Natalie Keane, are the creative forces behind Bean and Goose, a company that creates handcrafted chocolates at Last Tree Farm based in the Wexford countryside of Ireland. The two had been looking for an opportunity to work together when Natalie noticed a gap in the chocolate market. At the time she was working in a premium chocolate shop in County Cork, Ireland.
"There were no Irish chocolate brands connecting the consumer of today in their branding or flavor profile," said Karen. "We then searched for a place where we could learn the art of chocolate making and found our teacher in Kerry with Benoit Lodge. This is where we learned how to hand temper chocolate on marble slabs, a traditional technique that we still do today."
Chocolate proved to be a natural fit for the sisters since chocolate was used to celebrate all occasions of their lives, from birthdays to holidays. "We spent many days going to the nearby shop to spend our weekly pocket money with our granddad," she said. "We always bought chocolate."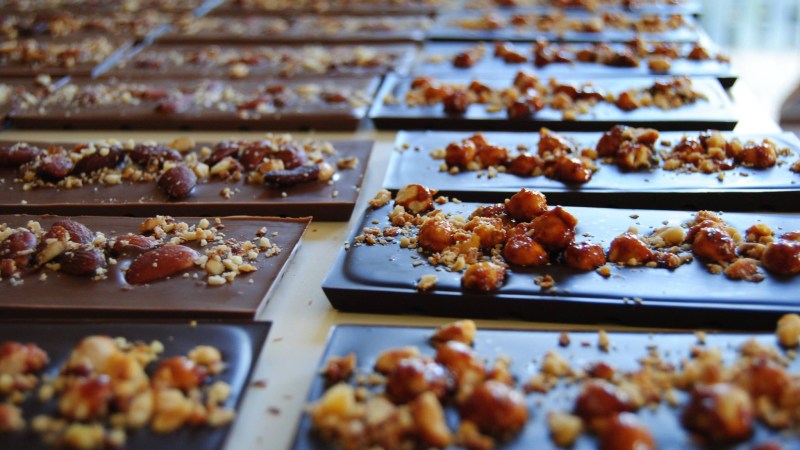 Their bestselling bars fall in their Origin Craft range. "These are the bars where we pair beautiful single origin chocolate with Irish flavors and ingredients," said Karen. "Our top performing bar is a dark chocolate from Ecuador (70%) paired with roasted spiced hazelnuts and Wexford honey.
For more information on how to buy Bean and Goose chocolates, check out their official site–they're online shop will be ready for orders just in time for Easter.
Editors' Recommendations