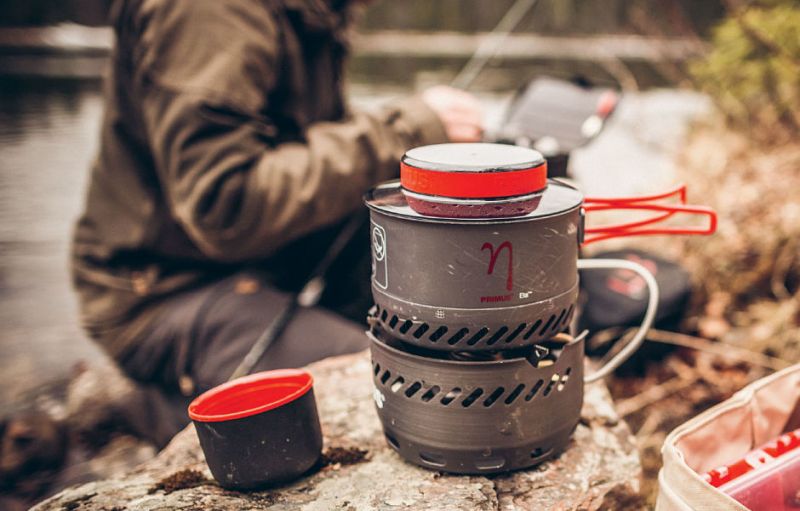 Summer camping season is in full swing, and that means cooking your latest catch, or favorite backpacking meal in the great outdoors. In the past, that meant getting a campfire started, monkeying around with the right balance of heat, and praying your food didn't end up covered in ash – or worse, scorched on one side and raw on the other. However, whether you're a burgeoning backcountry gourmet, or just looking to to add a little convenience to your campfire meal time, there's a better way to do things. Primus camping stoves have been used by famous adventurers since 1892, and their line today continues to provide superior stoves for everyone from polar explorers to weekend warriors.
From humble beginnings in a blacksmith shop in Stockholm, Sweden, the Primus team began turning out kerosene stoves for hunters and explorers. Fast forward more than one-hundred years, and their camping stoves have seen duty everywhere from Roald Amundsen's famed South Pole Expedition to the first successful climb of Mt. Everest. Primus designs continue to push into new territory, with increasingly lighter and more durable takes on expedition and basecamp models.
The latest innovation is the Eta Lite series of backpacking stoves. Featuring a low profile burner and unique heat sink built into the included pot, the Eta boils water faster than anything we've tested. It's perfect for a quick morning coffee break, or boiling water for a meal on the trail. With pots ranging one to three liters, whipping up your secret chili recipe while miles from the nearest kitchen just got a whole lot easier (just warn your tent mates about the 5 kinds of beans before hand).
If you're looking for something a little more basecamp or car friendly, Primus' two burner stoves like the Profile Dual are ready to help you prepare a four-star meal after a long day on the lake. The grill tray is large enough to cook up a few burgers for dinner. The drip tray cleans so easily that you'll be back in business to fry bacon and scrambled eggs in time for a sunrise breakfast. The whole system folds into itself briefcase style, so you can pack it just about anywhere.
Whether your summer travels take you into the wilderness or simply out for an evening cookout, make sure you've got the right tools in your backcountry kitchen. The Primus camping stoves have got you covered for any meal above or below the treeline.
Editors' Recommendations