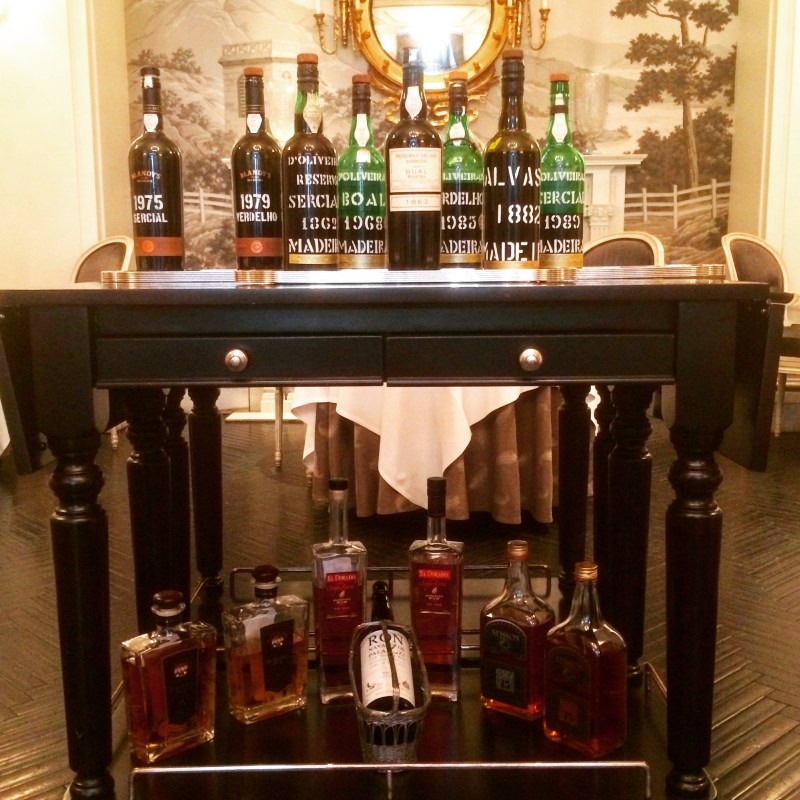 In 1720, the pirates Anne Bonny, Mary Read, and "Calico Jack" Rackham were captured by Captain John Barnett and brought to trial. In 1720, too, Jonathan Swift had just begun writing his classic novel, Gulliver's Travels. There may not have been the Internet or Tinder or even, you know, the Declaration of Independence, but there was booze. Many kinds of booze were being made, but on the island of Madeira off the coast of Portugal, they were making fortified wine—which would come to be known as Madeira wine—and that fortified wine, by way of trade routes, made its way to what would become the United States. Those with money drank tons of it and now, if you're in the DC area, you can drink it, too. Not just Madeira made today, but the exact same Madeira. From 1720.
Plume, the only Forbes-Five-Star restaurant in DC which is located inside The Jefferson Hotel, now has a bottle of Madeira wine from 1720 that, if you're willing to spend the money, can offer you a chance to step back in time. For $1720 per 2 ounce pour, you can drink like our Founding Fathers drank. Aside from a few bottles of 1715 Terrantez, this is the oldest Madeira in existence.
Once it was acquired, the decision to offer this wine—and the Jefferson's vast selection of other wines from various vintages—was easy.
"Let's bring in wine that Thomas Jefferson drank or the types of wine that he would've drank," Wine Director at The Jefferson Jennifer Knowles said.
Related: The Story Behind Madeira
But, what does a bottle of Madeira from almost 300 years ago taste like?
"It's like bees stinging you in the mouth in the best way because of the acidity, but the finish goes on for around seven minutes," Knowles said. Drinking this Madeira wine, or any of the other wines, Knowles added, are how people make memories. "When people drink these wines, it's fun to see them pull out their phones and start telling each other about what was happening in the year that the wine was made."
Fortified wine not your thing? Plume also offers rum flights that are based on the Triangular Trade, a series of trade routs that were also prevalent during Thomas Jefferson's time. Currently on the menu at Plume are, among others, rums from the French Antilles.
Editors' Recommendations