Ideal for athletes and fitness enthusiasts, there's no question that Therabody is a top name in the world of massage guns. Developed by medical experts and backed by science, each of Therabody's products delivers cutting-edge massages that deliver the best results for pain relief and workout recovery.
Though Therabody's three latest devices may look similar, each of these innovative percussive therapy devices offers a unique price point and set of features. Whether you're looking to begin experimenting with a massage gun or looking to replace your existing device, there's something worth exploring for every user in Therabody's newest product lineup.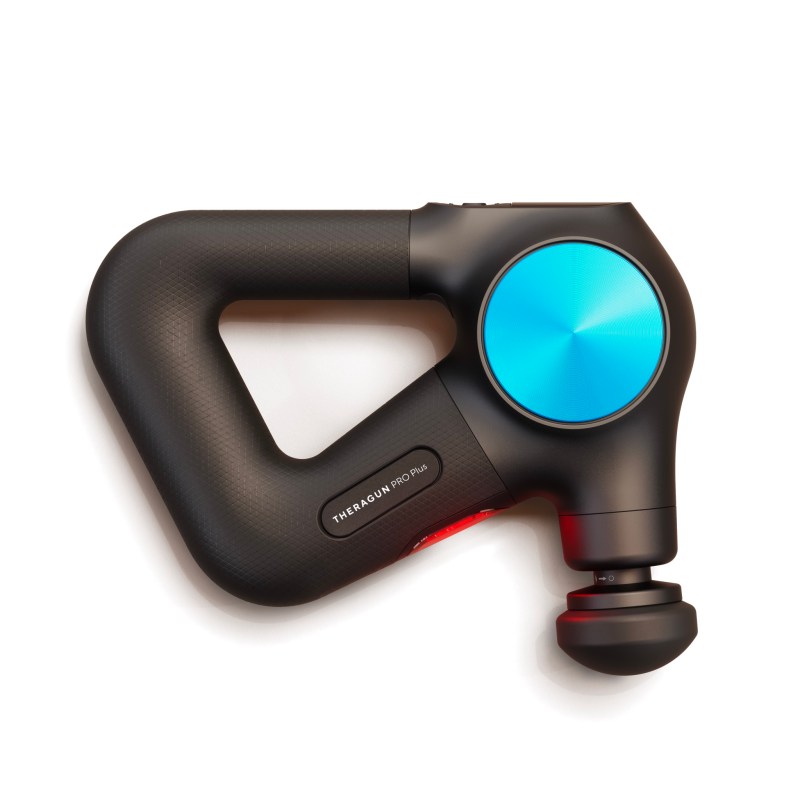 Theragun Pro Plus: The ultimate in multi-therapy massage devices
Offering six cutting-edge treatments, Therabody's Theragun PRO Plus offers the ultimate in multi-therapy massage devices. Designed to push the boundaries of recovery, this device seeks to help users reach peak physical and mental performance using a combination of supportive therapies, based on science.
The Theragun PRO Plus offers users an array of different therapies to deliver the most successful muscle recovery and pain relief. In addition to using traditional percussive therapy, the Theragun Pro Plus offers near-infrared light therapy, heat therapy, cold therapy (sold separately), vibration therapy, and breathwork. The Theragun Pro Plus appeals to users looking for the ultimate multi-therapy device, offering many benefits all housed within one effective, handheld device.
Therabody's Theragun PRO Plus is at the top-end of the company's newest products, priced at $599.
Theragun Sense: Combining percussive massage therapy with breathwork
Joining Theragun Pro Plus in Therabody's new device line-up is the Theragun Sense, the first Therabody gun to combine percussive massage therapy with calming breathwork. By combining these two effective therapies, users can benefit from relaxation, including easing everyday stress and pain.
This product is designed for the everyday user, offering effective relief at a mid-range price point of $299. The Theragun Sense delivers consistent pain relief that is not too intense.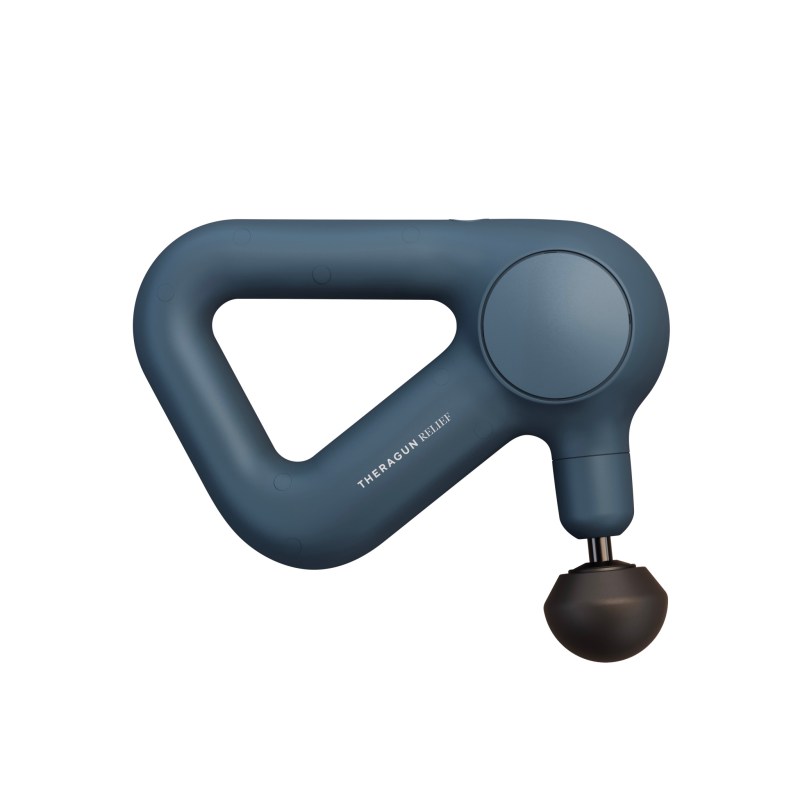 Theragun Relief: Easy-to-use Therabody gun
Designed with the needs of beginners in mind, the Theragun Relief is both comfortable and simple. This easy-to-use device utilizes scientifically proven percussive massage therapy that offers fast and effective pain relief for everyday aches and pains. Ideal for daily aches, pains, stiffness, or tension, beginners can quickly adapt to and benefit from this simple, yet innovative massage product.
Using a one-button-control design, the simplicity of this Therabody device is part of it's appeal, attracting shoppers looking to to stay away from advanced bells and whistles. At its affordable price point, Theragun Relief has the potential to help a wide array of customers benefit from daily pain relief and improved muscle recovery. The Theragun Relief is the most affordable of Therabody's newest massage products, priced at only $149.
From improved muscle recovery for athletes to daily pain relief, Therabody's three devices deliver a wide array of benefits ideal for every type of user. Though these Therabody guns may look similar, each unique product is targeted toward a specific customer, both in price point and available features. The new Theragun Relief is perfect for beginners looking for an easy-to-use massage product, whereas the Theragun Pro Plus is ideal for those looking to explore a variety of therapies.