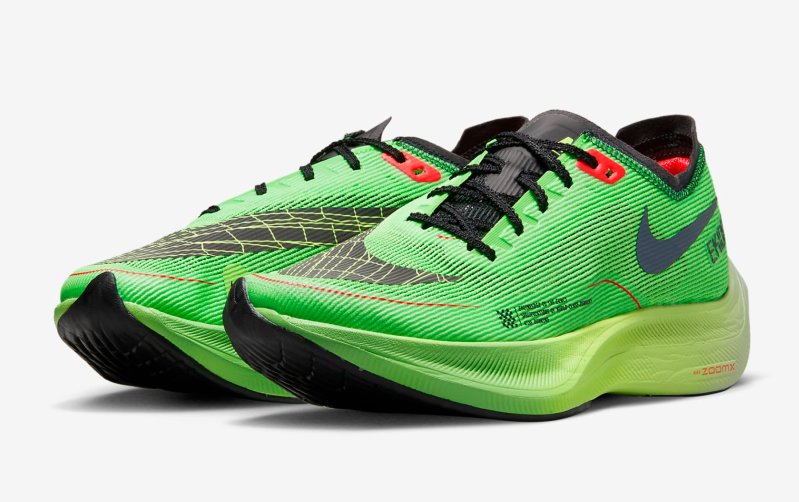 Running shoe deals are even better when they combine great value with some of the best running shoes you can buy right now. That's the case today with Nike currently selling the Nike Vaporfly 2 Carbon Fiber running shoes for $150, reduced from $250. A huge saving of $100 or 40%, these are the shoes that avid runners are obsessed with right now. A worthwhile investment if you're keen to get your pace faster than ever, you won't want to miss out on this deal. Here's what else you need to know about it.
Why you should buy the Nike Vaporfly 2
The Nike Vaporfly 2 running shoes are designed to be truly high-end shoes for anyone seeking elite levels of performance. Sure, you'll still need to put the work in but Nike promises that these shoes offer the company's greatest energy return yet. A full-length carbon fiber plate provides a responsive feel that helps you move through your stride more effectively.
Alongside that, a redesigned upper provides better comfort and breathability than before. The whole shoe is ultra-breathable and soft with a design that conforms to your foot perfectly. There's also reinforcement along the forefoot so you get extra durability and secure comfort while you run. The Nike Vaporfly 2 running shoes also have an internal foam pod at the heel for extra cushioning while light padding on the tongue cuts back on any lace pressure at the top of your foot — all things that are essential for longer runs in particular.
Extra attention to detail comes from how the laces loop, being conducted via lightweight side supports, so there's no need for an arch band and it reduces the shoe's weight too.
These are easily some of the best running shoes for men at the moment. Pair these up with the best fitness gear for runners and you'll be unstoppable at achieving more personal bests. Plus your feet will thank you for it too with a much comfier build than ever before.
Usually priced at $250, the Nike Vaporfly 2 running shoes are currently down to $150 at Nike. A massive saving of $100, this is the ideal time to buy. They're currently available in a number of sizes and color schemes but stock is running out quickly so make sure to look fast.
Editors' Recommendations