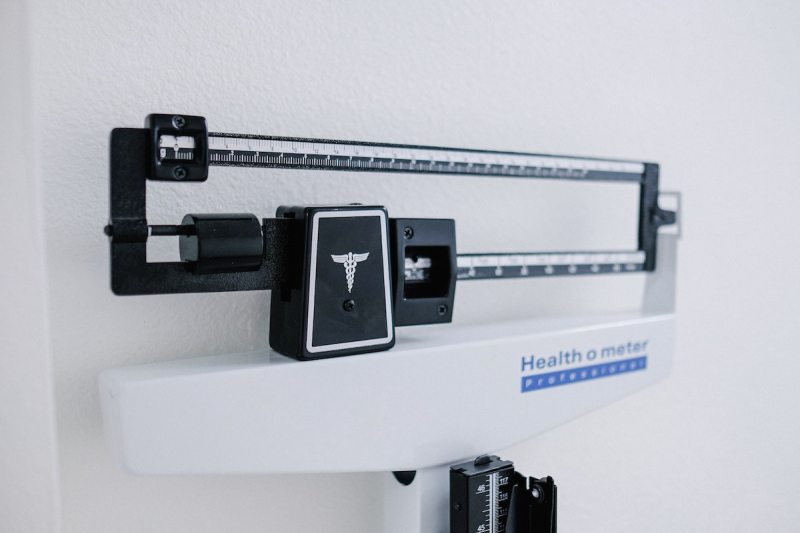 Understanding how to lose weight has never been easy, yet today's conflicting diet and exercise routines can make weight loss even more challenging. As we approach the cool autumn months, tempting apple cider donuts and hearty Thanksgiving meals can make losing weight even more difficult. Not to mention, everywhere you turn there's a new claim of the "best" diet approaches, often of which conflict with each other.
Though pumpkin spice indulgences may be a distraction, losing weight this fall is certainly possible. To help you succeed in losing weight this fall, we got the inside scoop from Certified Nutritionist Amy Fox, founder of Food and Mood Lab. While many people are tempted to cut calories, Fox notes that eating too little is actually counterproductive, forcing the body to hold on to weight. Instead, her approach focuses on "feeding [the] body healthier foods — a more sustainable weight loss strategy."
Fox is an expert in the field of food and nutrition, holding a Master of Science in Food and Nutrition Sciences. Her mission is to educate everyone on how food choices greatly impact health and happiness. Check out Fox's five must-have foods to help you lose weight this fall.
Eggs
Fox notes that eggs are one of the greatest "secret weapons" for weight loss, offering many benefits to support weight loss and overall health. Egg whites contain high amounts of protein and are low in calories, making them one of the most versatile foods for weight loss. A single large egg white contains only 18 calories and 4 grams of protein — keeping you full for long periods of time.
Not only do egg whites keep you full, but they're also easy to digest and a great source of protein for a metabolism boost. Plus, this natural superfood is easy to prepare in a variety of different ways, helping add a diverse selection of food options to your weight loss plan. Fox also notes that dieters should "not be afraid of the egg yolk either," which contains a plethora of B vitamins and immune-supporting nutrients like zinc and selenium. "One whole egg is the ultimate multivitamin," she said.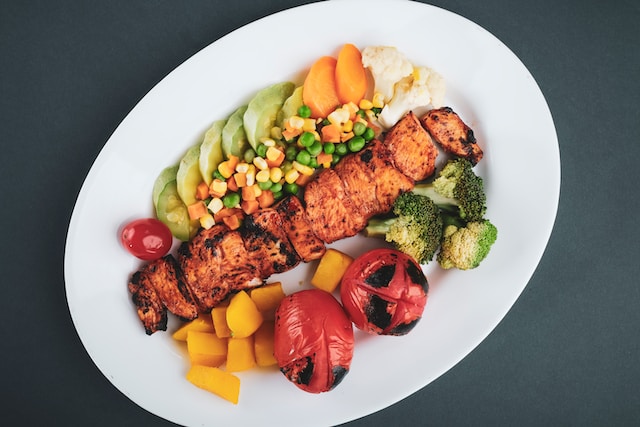 Lean meats
Lean meats are another staple to support weight loss, ensuring adequate protein consumption. Research has shown that consuming a diet high in protein can aid in weight loss and help prevent chronic conditions, such as type 2 diabetes, obesity, and heart disease. For optimal weight loss, adults should aim to consume between 0.8 and 1.0 grams of protein per kilogram of body weight.
Some examples of healthy lean meats to consume include skinless chicken breasts, ground turkey (99% lean), turkey loins, lean red meat (top sirloin, lean grass-fed ground beef), and pork tenderloin. As you experiment with lean meats, try Amy's recipe for pork marinade or these spicey Mexican beef wraps as delicious options to help you get more protein into your diet.
Sweet potatoes
Fox's method of how to lose weight this fall is anything but boring, including fall favorites, such as sweet potatoes. Sweet potatoes contain high amounts of fiber and water, making them an excellent food to keep you full. They also contain many important nutrients, such as vitamin C and potassium. Sweet potatoes also aren't a boring weight loss food, since you can enjoy them in dozens of ways — from zoodles to pan-roasted varieties.
Not only are sweet potatoes an excellent weight loss food to have on hand, but they offer many other benefits to help support your overall health. For example, the beta-carotene found in sweet potatoes can help improve eye health and the fiber content is great for gut health.
Fresh and frozen vegetables
Consuming high-volume vegetables can also help make weight loss easier, serving as a way to eat more food for fewer calories. The volume eating strategy focuses on finding foods low in calories but high in nutrients, such as dark, leafy greens. Other examples of high-volume vegetables for weight loss include cauliflower, Brussels sprouts, and zucchini.
Both fresh and frozen vegetables contain the same nutrients, so either option is suitable. For picky eaters who can't seem to enjoy vegetables, creative smoothies or fall soup recipes can make veggies more appetizing. Fox also suggests trying Jane's salt or Bragg's nutritional yeast, which are secret weapons that can amp up the protein and add flavor to vegetables.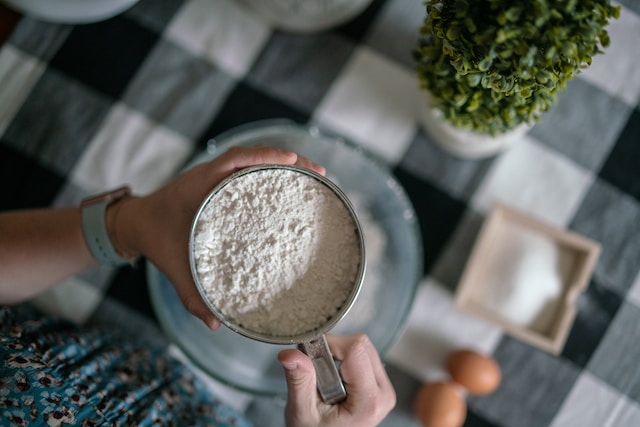 Protein powder
Last but not least, Fox explained, "Using protein powder as a meal replacement or incorporating powders into snacks can make it easy to increase your protein intake, minimize your cravings, and reduce overeating." Research supports that consuming more protein can reduce hunger and boost metabolism, which indicates dieters should certainly not skip protein consumption. Fox also said that many protein powders contain additional benefits, such as daily doses of calcium, iron, and magnesium.
While consuming protein powder in a standard shake will suffice, trying other recipes that incorporate protein powder can keep things interesting, too. For example, protein ice cream or protein powder mug cake recipes can satisfy a sweet tooth without impairing your weight loss efforts.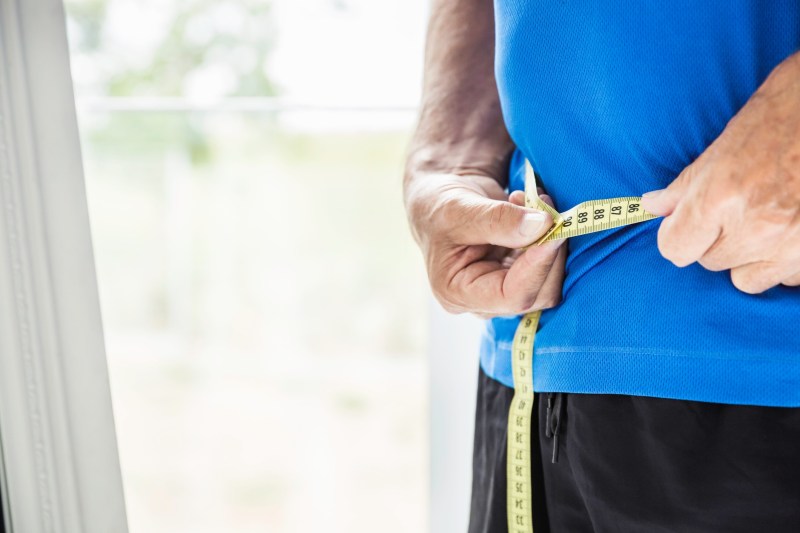 How to lose weight this fall
Keeping these five must-have foods on hand can help you lose weight this fall. With delicious and versatile whole foods, such as eggs, sweet potatoes, and lean meats, crafting a sustainable and delicious diet plan is achievable. Learn more about how to lose weight on Fox's Food and Mood YouTube channel.
Editors' Recommendations