YouTube can be an excellent resource when it comes to achieving your weight loss and health goals. The online video-sharing platform is home to a multitude of channels featuring fitness coaches and trainers focused on helping their viewers achieve maximum levels of physical fitness. Best of all, you can find YouTube walking workouts, cardio workouts, and more entirely for free! There's a multitude of videos online that provide a wide range of workout types and lengths (many of them less than 20 minutes long).
Whether you're a beginner who wants to dip your toes into the fitness world by getting some inspiration online, or you're a fitness buff determined to use your home gym to become the next Arnold Schwarzenegger or Jillian Michaels, YouTube at-home workout channels provide regimens that are sure to satisfy. Let's go over a few.
Our top 8
There are so many more YouTube fitness channels out there than the eight we've chosen, so if you find you don't enjoy the workouts featured here, feel free to look around and find the best resources for you. We've selected our favorites based on the quality of instruction, ease of workouts, and equipment needed.
For sculpting and toning: Tone It Up
All about sculpting the body and toning up (as the name of the channel blatantly suggests), this YouTube fitness channel was founded by Katrina Scott and Karena Dawn. Both ladies are known for their happy demeanors and ultra-fit physiques. Most workouts use resistance bands and light weights, so if you resonate with this channel, you might want to pick those items up so you can participate more fully.
Another advantage of using their channel to fuel ideas and inspiration for your own workouts is that they frequently put out new videos (with new daily workouts featured in their Tone It Up app).
For high intensity fun: Blogilates
The Blogilates channel started way back in 2009 by Cassey Ho. The channel is geared toward a female audience, so guys looking for a more testosterone-fueled workout may want to skip this one. (YouTube offers plenty of options for everyone.) Many women love the channel because it combines pilates with pop music. In fact, Ho created her signature class, POP Pilates, to put pilates together with dance.
Most workouts range from super short but intense workouts set to single pop songs to workouts that exceed 20 minutes. Body positivity and inclusion are major factors of Ho's videos, and you don't need any equipment to participate.
For old-school aerobics: BeFit
Just a tad retro in style, BeFit features Jane Fonda doing 10-minute aerobic exercises. Videos provide a variety of workouts, though, and aren't limited to aerobics. If you wish it were still 1985, this is the workout YouTube channel for you!
One of the most trendy fitness channels on YouTube, Popsugar Fitness, features some recognizable fitness coaches like Megan Roup and Kayla Itsines. They have a massive list of workout tutorials and fitness classes geared to match the needs of a wide variety of individuals and fitness levels, including no-equipment workouts perfect for beginners.
Caleb Marshall created this channel back in 2014. Since then, he's uploaded a consistent stream of workouts based on dancing. Sure to elevate your heart rate in a fun and entertaining manner, there are videos perfect for dancers of all fitness levels. Plus, Caleb works hard to make everything light-hearted with zero embarrassments or body shaming.
One of the key benefits of working out with Caleb is that you get lost in the rhythm and forget that you're exercising. Seriously, all we can hear is C+C Music Factory's Everybody Dance Now.
For structured sessions: Chloe Ting
Chloe Ting's workout channel is another one of our top-rated favorites — and the public agrees. (She's got over 16 million followers!) Perhaps some of her popularity has to do with the fact that her videos are a bit like being in an actual fitness class. Highly structured and designed to provide effective workouts in under 20 minutes, the channel has videos that target the whole body as well as specific areas. Plus, Chloe adds to your ability to reach fitness goals by offering healthy recipes!
Almost all of Marcie's videos are around 10 minutes in length, making them perfect for those who don't have much time but who still want to squeeze in a quick workout. Don't let their short length fool you, though. Each video features a high-intensity workout, and Marcie is known for including exercises that focus on strengthening and toning the legs and glutes.
Jeff's channel is geared more toward men who want to get slim and add muscle. The man is experienced as a powerlifter and bodybuilder. However, what truly sets Jeff apart is the fact that he's got a degree in biochemistry. His videos are a powerhouse combo of scientific knowledge and hard-core training. He currently features over 400 videos on his channel, covering subjects like nutrition in addition to those that focus on fitness training.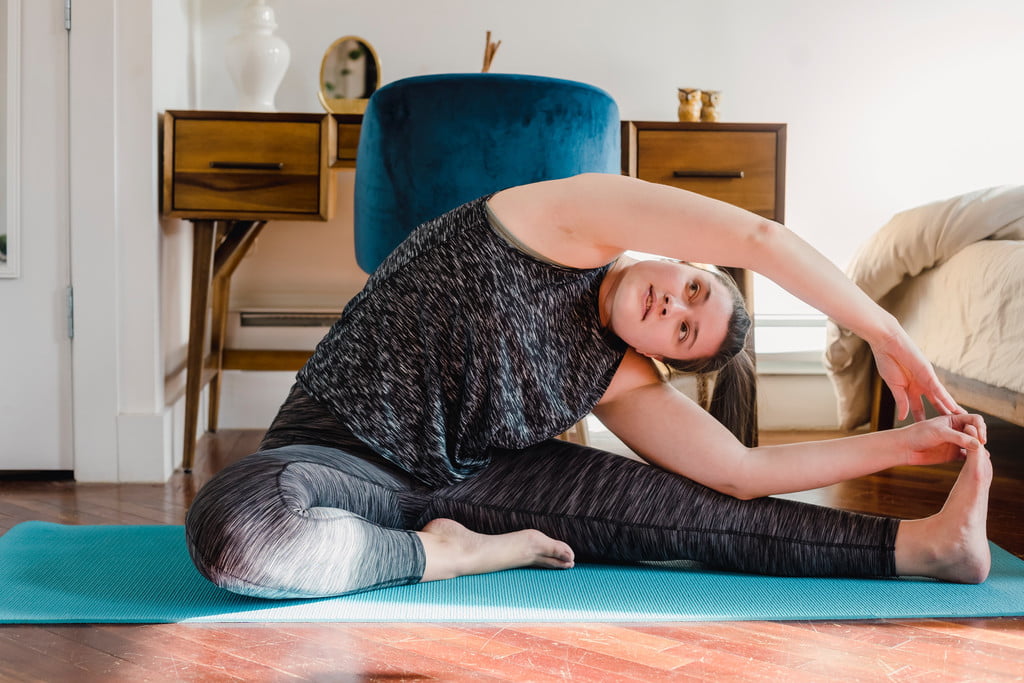 Now get your workout on
With the wide variety of options available to you on YouTube, there are just about zero reasons to hire a high-dollar fitness coach these days. You can simply open up your laptop, navigate to a channel that provides professional, high-quality workouts, and get world-class instruction. Plus, you can access YouTube's fitness channels from just about any location you can think of as long as you've got a computer and Wi-Fi. In light of that, whether you're a beginner or you've been sculpting your body for quite some time, choosing your workouts and getting fit at home has never been easier!
Editors' Recommendations