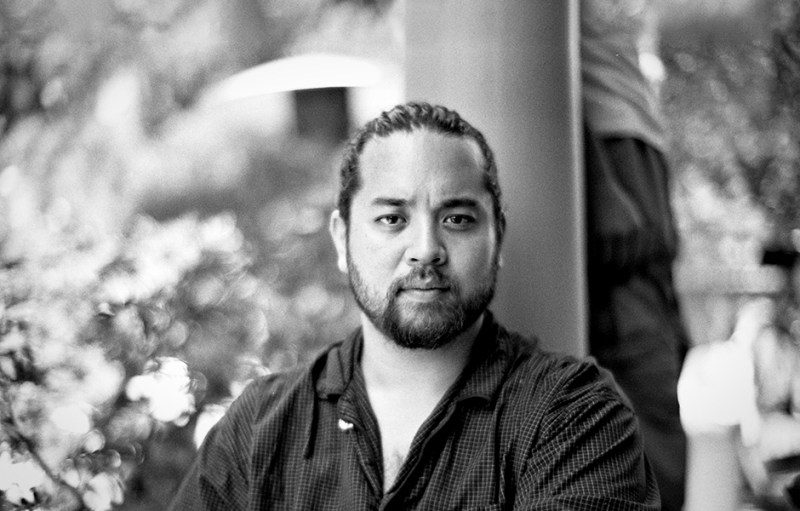 Max Chow may just be one of the funniest people you will ever meet. He always has a one liner to drop and a story to tell. One story he rarely mentions in casual conversation is his incredible family history. His late mother, Tina Chow and his father Michael were superstars of the 80s social scene. Max grew up around Warhol, Paloma Picasso and Keith Haring who were all friends of his parents and dined at their restaurant, Mr. Chow and has grown up in the restaurant business. The celebrities still come and Max is now a part of the company.
Mr. Chow now  has six locations in the US and London.  London opened in 1968, then Beverly Hills, New York City and only recently their Tribeca location in 2006. Miami was targeted in 2009 and Malibu in 2013. Max works the office side taking care of quality control and makes sure everything runs smoothly.
Pop up dinners are his other passion. "I enjoy a dinner that tells a story, so we curate a group of people and a theme for the evening and let the dishes tell the story," Max explained. He organizes them with his dear friend Paula Carbajal and they named these festive evenings, 'Slow Bateau' referencing the popular phrase, 'a slow boat to China'.  Finally, Max is an amazing photographer, but he keeps those as more personal projects.
On the style side, Max can be found in an African Kekoi (A colorful cloth beach wrap) on the beach or in a slick Armani suit at one of his restaurants. Below, Mr. Chow explains his personal style.
I'm a big dude and it is hard to find things that work well and fit well since I am on the outer spectrum of menswear. I'll try to find something that works for me and then buy a couple of them. It took me a while to figure out what works. You see things on people you like and realize they don't work on you.
The term "it becomes you" makes sense. You don't want to be stereotyped by what you are wearing; I know I can't wear yellow – I'll look like a big bus. So I wear darker colors.
For daily wear I am an old Levis guy. I hate buying things that are pre washed, pre patinad. Some people want things to look like they have life experiences they haven't had and that is just not me. I like things that look new and will look better with age.
I wear a lot of Calvin Klein Tees in black.
I have a couple of Patagonia jackets and a bunch of old jackets that my grandfather had. Have no idea how they fit me.  I also have a Prada winter coat I bought in China. It's a perfect fit.
I have been wearing high tops again. A favorite is the Converse Weapon, the ones Larry Bird and Magic Johnson wore in the 80s.
As for fancy pants stuff,  there is an Ascot Change store where I get my shirts made. I like lots of linen, I guess because I get hot rather quickly.
I wear Armani suits, they work for me and I have a good relationship with them in Beverly Hills.
My dad has been buying the same shoes from George Cleverly in London since the 50s. When I was about 25 my dad called me and told me to go to the Beverly Wilshire and meet George. He traced my feet, measured my feet, asked me to pick out a pair and a year later I got my shoes. In the tradition of my father I have a couple of pairs now. They are the best shoes in the world.
I do like wearing Kekoi's from my travels in Africa! Im not quite a 'gypster'  but I have an eccentric side.
I have lots of Borsolino hats and a friend of mine, Nick Fouquet in Venice makes hats too. He is a young surfer guy who happens to make hats.
Favorite piece of tech- I am a photographer and I love my Leica M6. It is very tactile.
For this trip to Africa I wanted to have a speaker. I did a lot of research and the best one that I found is called UE Boom. It looks like an energy drink. The battery life is longer, the speaker projects 360 degrees and it sound is great.
Favorite app- I guess it is Instagram. But there is this game called Heads Up. I think it is Ellen Degeneres' company who came up with this. You break it out at a party and you hold it up to your forehead and you have to guess what is on your forehead. Download Immediately.
Next tech purchase? I really want a cold press juicer! I am trending so hard but I have loads of vegetables in my garden and I need to use them all.
Editors' Recommendations