Living in a place where it's winter six months out of the year (Michigan's upper peninsula), my attitude toward clothing has shifted dramatically. Whether I'm embarking on a Nordic ski expedition or simply taking out the trash, daily life in this part of the world brings a whole new list of priorities around getting dressed.
In my first year, I was bent on finding and collecting merino wool, which worked great on the warmth front but left me clammy and itchy at the end of the day. Year two found me obsessed with cuddly soft cashmere; however, I soon found that it was better suited to cozying up by the fire than to trekking through knee-deep snow. (Let's just say perspiration and cashmere do not mix well.)
Now, in year three, my search for the perfect sweater material has ended. I've found one that combines warmth, softness, durability, and a slew of other fetching qualities to keep me moving freely and comfortably all winter long. The perfect sweater, my friends, is the one made from alpaca.
Why Alpaca Wool Apparel Should Be Your Next Buy
Known for their Peruvian origins and their Dr. Seuss-like proportions, alpacas are an adorable cousin of the camel and llama. (If, like me, you kind of thought alpacas and llamas were the same thing … well, they're not, so now you know.) Bred by the ancient Inca, alpacas were a hot commodity—amid the harsh climate of the Andes mountains, their wool was considered more valuable than gold. In recent years, the modern world is growing more and more likely to agree. Here are a few reasons why:
Incredible warmth: Unlike sheep's wool, which contains pockets of air, alpaca is a hollow fiber, which allows it to actually trap heat. That's right—an alpaca sweater is like wearing your own space heater.
Luxurious softness: A quality alpaca breeding program results in super fine fleece (under 20 microns, if you're counting) which translates to incredible softness. Alpaca fleece also doesn't have scales, which are what create the itch factor in wool.
Moisture-proof: Merino wool is known to be naturally moisture wicking, but only up to a point. Eventually, the wool fiber will be saturated from all the moisture it has drawn in. At that point, you've got one soggy sweater chafing against your skin—not good. But the hollow nature of alpaca fiber means that there's no core for the moisture to collect in. Instead, the alpaca fiber channels moisture off and away from the skin, keeping you nice and dry.
Less likely to pill: Ever wondered why you're constantly shaving your best wool sweater? It's because the fibers are naturally short and coarse. The same thing is increasingly common with cashmere—the rush to produce enough goats to fill demand has led to crossbreeding, which has produced a contemporary fiber more likely to pill. In contrast, alpaca wool is substantially longer, making it much more durable even after repeated wearing.
Sustainability: It's been well documented that the explosive popularity of cashmere has decimated grasslands in China, thanks to the number of Kashmir goats required to produce the scant amount of belly wool from which the yarn is made. Alpacas, on the other hand, are soft and cuddly all-around, meaning that fewer of them are needed to produce a run of sweaters, scarves, or beanies. They drink less water, graze less destructively, and even their soft padded feet are less destructive to the terrain.
These days, alpacas show up everywhere from boutique farms in Martha's Vineyard to Fashion Week in New York City. Drawn by the fiber's beautiful array of natural colors, as well as its incredible loft that allows it to be brushed to a fur-like loft and thickness, an ever-growing cadre of designers have been rushing to buy up supplies of alpaca yarn.
Fortunately, a few small companies out there have been way ahead of the curve, producing high-quality alpaca sweaters and other knitwear for many years.
Brands that Do Alpaca Wool Right
Cotopaxi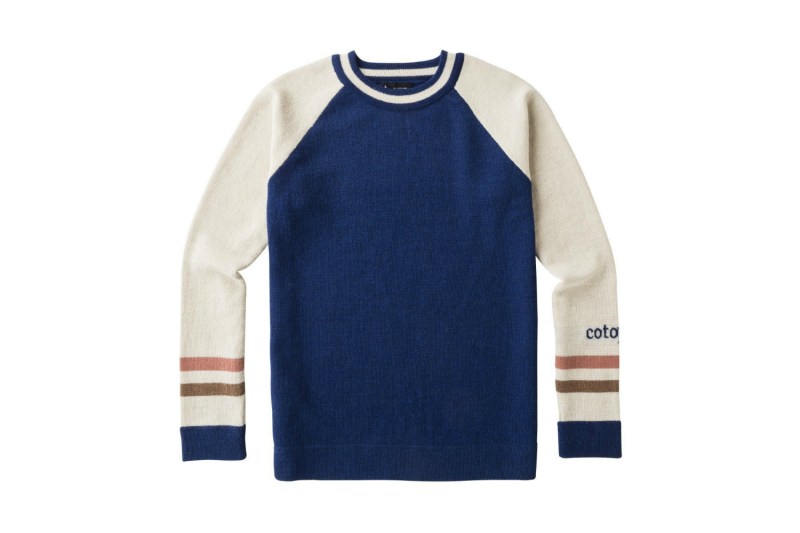 There's no better way to start your alpaca obsession than with the iconic Libre Sweater from Cotopaxi. This sweater brought the brand to life back in 2014 and has paved the way for some great, hard-wearing outdoor gear, including a line of jackets with alpaca insulation. Personally, the Libre sweater is my go-to for any outdoor adventure once the snow starts to fly.
Goodlife Clothing
There's no better way to wind down a winter night or wake up on a chilly morning than Goodlife's line of alpaca/cotton blend apparel. Its crew sweater with a matching pair of alpaca sweater pants is the ideal chillaxing uniform, while the shawl-collar cardigan and alpaca beanie are just the things to keep you warm while sipping whiskey around a backyard bonfire.
Nau
For the ideal mix of class and coziness, there's no better option than Portland-based NAU's superfine alpaca wool sweaters. The brand's Nazca model takes its style cue from the British commando sweaters of WWII, with a tall shawl collar, a three-button front and reinforced woven overlays at the shoulder and cuff. Nau's zip-up Atacama cardigan mixes superfine alpaca with Tencel, an ultra-sustainable fiber sourced from tree pulp, and provides sleek styling along with extra warmth, wind-resistance, and a super smooth finish.
Sol Alpaca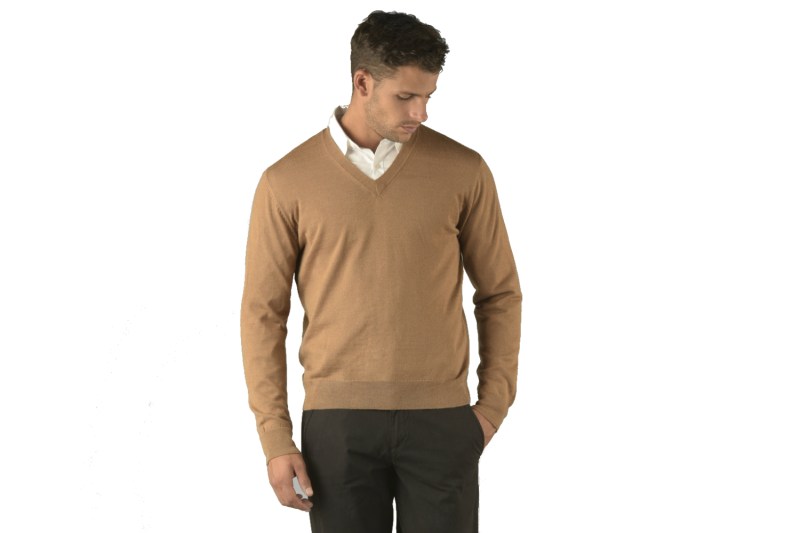 This Peruvian company offers alpaca wear straight from the source, as well as the largest variety of styles we've seen anywhere. From lightweight jersey crewneck sweaters in solids, stripes, and ethnic prints to overcoats and even bomber jackets, Sol Alpaca's items are constructed to last a lifetime.
Need more convincing? Look no further than this alpaca wool ski sweater.
Editors' Recommendations