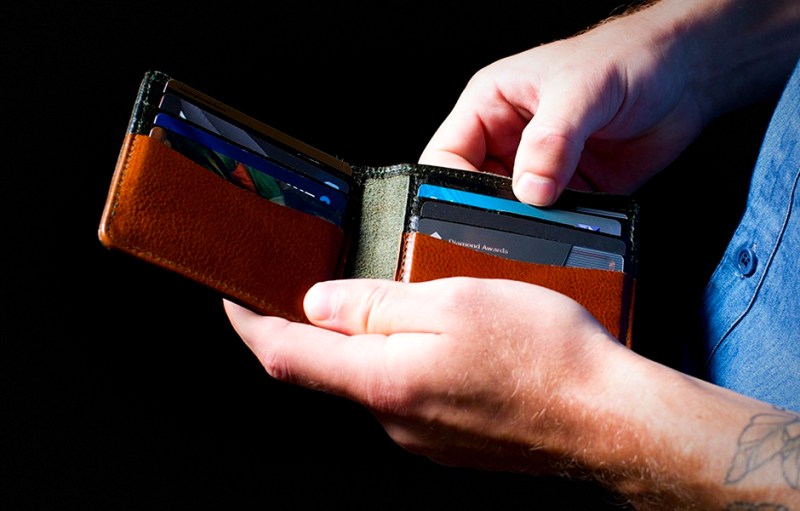 There comes a time in every man's life when he needs to give up his old duct tape wallet and invest in a slick leather card and cash carrier. You might say it's a part of growing up.
Pulling out your wallet is similar to pulling out another item that you keep in your pants; it's a power move that shows you're not to be trifled with. When you pull out your wallet, you want to hear someone say "Nice," and not "Dear God what is that?"
All kidding aside, a nice leather wallet is a must-have accessory for a refined gentleman. If you're not quite ready to call yourself a refined gentleman, you'll be glad to know that Elk's everyday and travel wallets have a bit of an attitude.
Elk is an Australian company that makes men's and women's apparel and accessories. Their men's line, dubbed Mr. Elk, features a number of super-cool items, including pajamas, cufflinks, and bags. Today, we'd like to focus on wallets.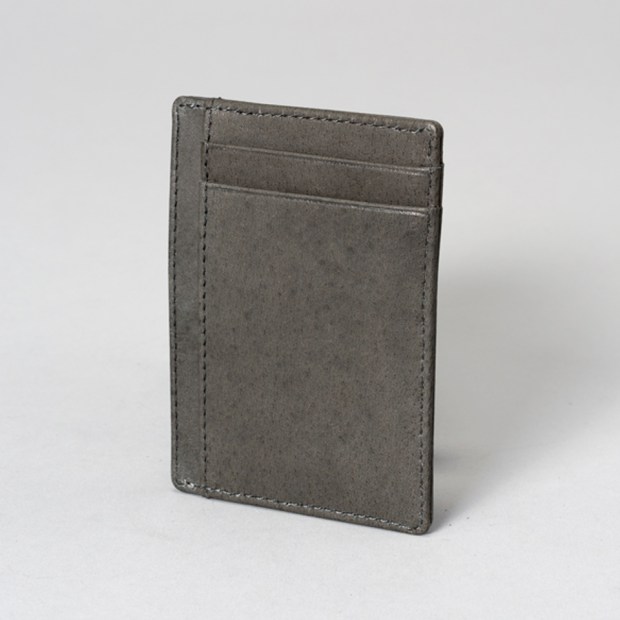 First up is the Mies card holder. This simple and elegant little number is made of raw, dry finish cowhide. It can accommodate up to four credit cards, with enough room for business cards and dollar bills. If you're looking for a bare-bones card-carrying option, you'll find that the Mies will more than suit your needs.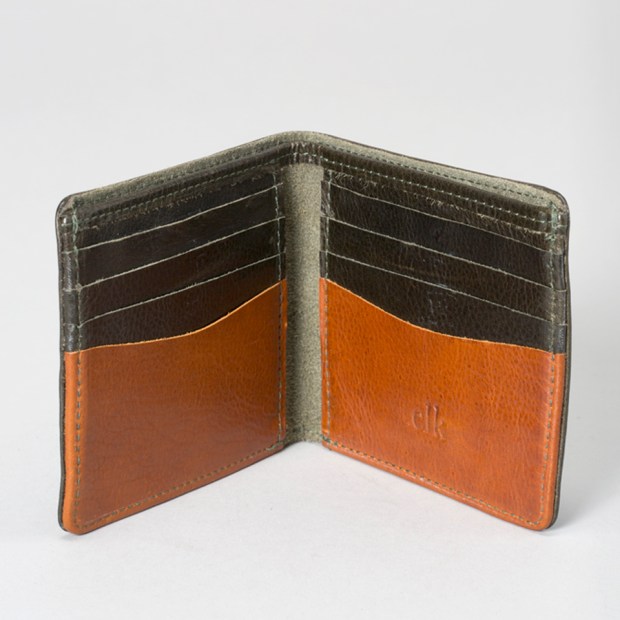 If you want a little more space, the Olijf wallet may be more your level. Don't worry, no one will ask you to pronounce "Olijf." This wallet is also made with raw cow hide, and is dyed using natural vegetable pigment. The Olijf bumps the total space up to six cards, plus enough room to store mad stacks of bills.
Related: G'Night: Slick Men's Pajamas from Down Under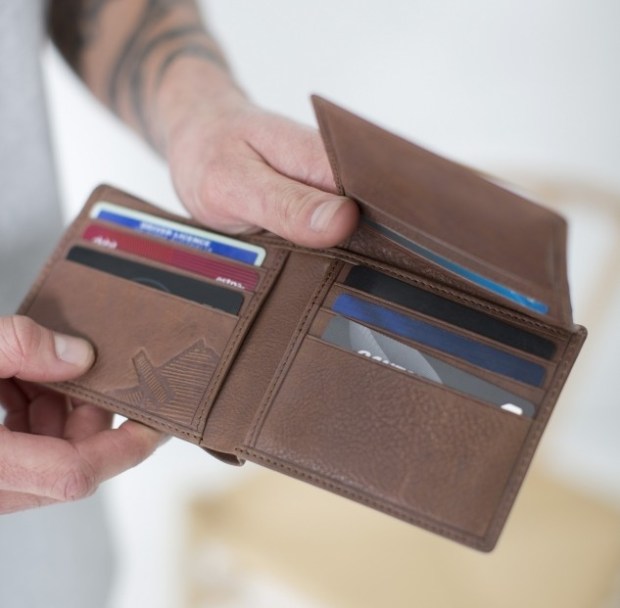 If you're a real big spender or wheeler-dealer, the Grafisk wallet is for you. This guy comes with a unique Elk design etched into the surface, plus 12 compartments for your credit cards, ID, business cards, and whatever else you like to keep in your wallet. It also has not one, but two compartments for bills and receipts.
Finally, we'd like to present the Grafisk passport wallet, which can be a valuable travel buddy. This cowhide wallet also has an evocative yet subtle graphic embossed into the leather, plus a handy pocket for your passport and rail tickets. The Grafisk has three slots for cards and a zippered section for whatever else. And oh yeah, the whole thing be be zipped shut to ensure nothing falls out.
Check out Elk's website to see more of their wallets and other accessories. Elk is proud to be a UNICEF Platinum Champion for Children, and a member of GO GREEN, which is dedicated to sustainable timber sourcing.
Editors' Recommendations