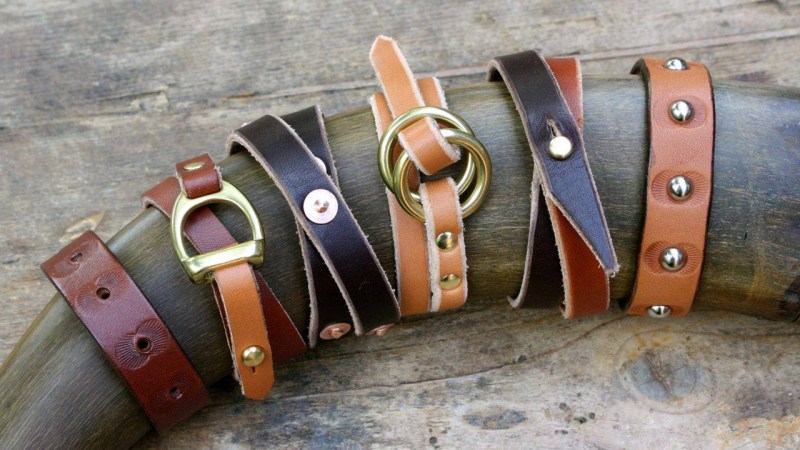 Established in 2010 by craftsman Brock Norris, Traveller Trading Co. is a North Carolina-based workshop that boasts an impressive line of individually hand-crafted leather goods using traditional techniques.
Though Norris didn't start working on his leather craft until after college, his fascination with the material began at a very young age.
"I remember, even as a child, making little things out of leather," he began. "My family was in the cattle industry, so as a kid I wanted to be a cowboy. I grew up on Indiana Jones movies and John Wayne westerns, which feature a ton of canvas and leather—that's all they carried."
"Seeing that on a screen made me want to have a leather collection of my own, so I started hoarding relative's old leather wallets and came to really appreciate good craftsmanship."
Norris took this early passion and developed it into a business with a friend after graduating school. Initially, the idea was to hand off ideas to designers who would create the leather products for them. However, Norris soon found that if he truly wanted to capture his vision, he'd have to learn how to craft for himself.
Over the next seven years, he learned how to work with leather and perfected his method–a period that taught him the importance of patience and attention to detail.
"It's a never-ending process," he said of his craft. "Every day I'm learning something new, which is something I love about working with leather."
Eventually, he founded Traveller Trading Co., a workshop that specializes in hand-crafted leather collars, bracelets, belts, wallets and more.
"It all started with a desire to simplify what I carried," he explained. "I've always been drawn to streamlined, clean designs, so tried to bring that into my own work."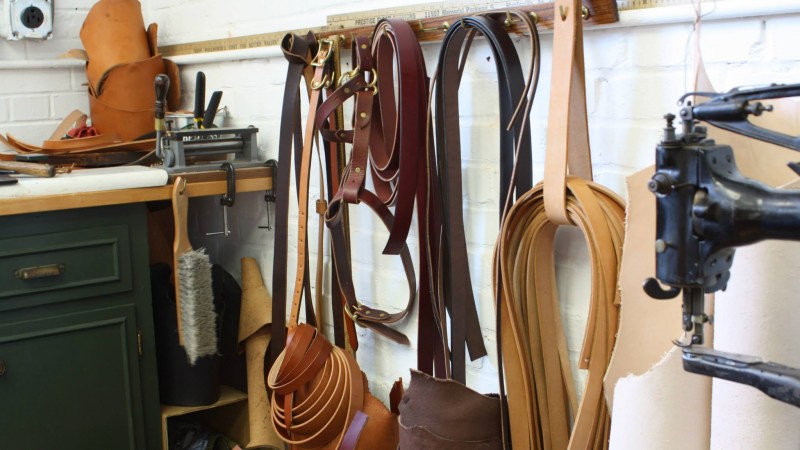 However, just because his products seem simple, that doesn't mean they are—not only is every piece made by Norris himself, but they're hand-stitched and methodically worked to ensure that every detail is perfect.
"I put my heart into every single product that I make, whether it's a key fob, wallet or custom backpack," he concluded. "My heart and soul is in every piece."
Check out the full line, here. And for those with leather heirlooms that could use some tender loving care, Norris also does full restoration.