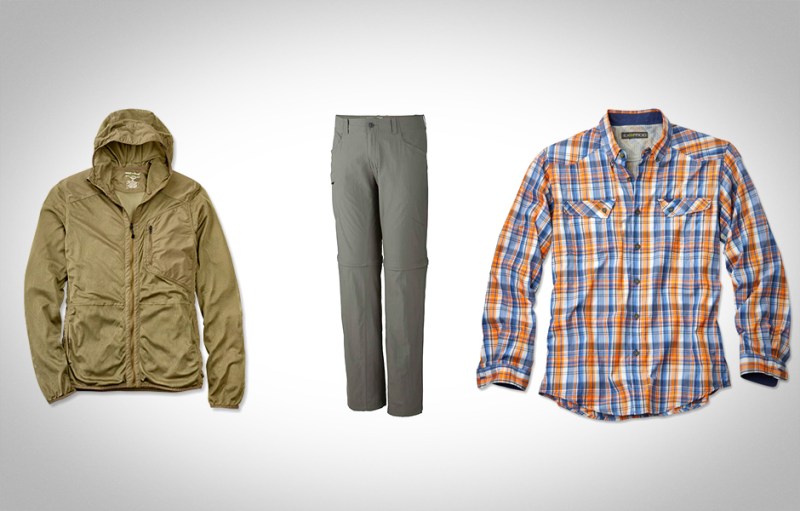 The one constant you'll find with summer travel is the bugs. Whether you're taking an afternoon stroll in Central Park, a weekend getaway in Zion National Park, or a week long excursion through South East Asia, those pesky mosquitoes can quickly turn a vacation into a nightmare. We've been testing out some of the Ex Officio spring line, both on long trips around the world and short adventures closer to home, and we've found their anti-bug travel line to be not just functional, but perfectly stylish for any venture onto the trail or beach.
Related: Thailand Island Hopping | Trail Running Kit
BugsAway Ziwa Convertible Pants
First up are the versatile Ziwa Convertible Pants. These quick drying, wrinkle resistant pants feature inner, zip-up security pockets for your essentials, as well as a permethrin treatment. This insect repellent is odor free and won't irritate your skin; it lasts for an expected 70 washes, keeping the bugs away for the life of the pants. We found the 10 inch shorts to be especially helpful when wading through shallow streams on our way to a few secret fishing holes.
Minimo Plaid
The Minimo Plaid is your new favorite summer shirt. Weighing in at only five ounces, it's Ex Officio's lightest shirt ever. With UPF 50+ protection it pulls duty everywhere from swim-up beach bars to afternoons of sneaking away from the office for a few quick sport climbing routes. The airy fabric wicks sweat impressively, and it packs down into a zippered chest pocket for ultimate portability. If you're feeling extra casual, there's a short sleeve version as well.
BugsAway Sandfly Jacket
When we first tried the Sandfly Jacket on, we were more than a little skeptical. A mesh fabric jacket designed to keep bugs away? Well we were completely wrong. It's got the same excellent permethrin treatment found on the Ziwas. After successfully warding off ticks and mosquitoes in caves in Thailand, and a few thousand biting midges while fly-fishing desert creeks, we don't head out on the trail without it. It's light enough that you won't notice it on hot days, and provides enough extra sun protection that you'll be glad you've got it when you're on the water.
Editors' Recommendations