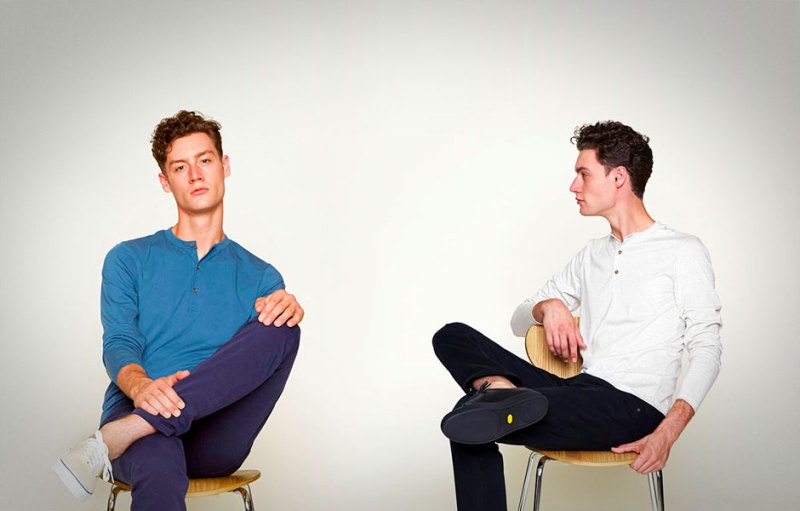 If you are not familiar with online-only, American made fashion brand Todd Shelton here are two reasons to change that: Shelton has just launched a customizable new khaki collection and a brand new assortment of that classically evergreen workwear-inspired top, the Henley.
Shelton manufactures his entire collection in the company's New Jersey headquarters in East Rutherford, 10 miles outside of Manhattan, a factory the designer, brand founder and Tennessee native constructed in 2012. He first made a mark with his jeans and has continued to expand his product offerings.
His new items follow his ethos of simplicity and self-manufacturing. Shelton feels a man "should keep his looks simple and consistent, focusing on how his clothing fits, then the fabric quality." He adds: "Fit is not complicated, but requires an initial investment of time to determine what works best. Once a guy knows what works for him and commits to it, then style becomes simple."
Based on his jeans collection's patterns, the new "The American" 100 percent cotton khaki collection features a traditional khaki style but pared down with less fabric in the legs and seat, a reinforced waistband, a flat front and slim fit. The pants come in three colors – tan, gray and navy – and have numerous customizable options. "Khakis are somewhat of an underwhelming product, it's tough to bond with khakis the way you do with jeans," says Shelton. "It took us two years to develop our American Khaki collection. We knew we weren't going to release the collection until we had created something special."
His new knit cotton long sleeve Henleys also come in three colors – ruby, heather gray and white – and were made to be a perfect go-with to the khaki.
Shelton says that his brand will remain online-only for now and encourages people to make an appointment to visit its headquarters. "Guys who like to do business with brands that put their money where their mouth is in regards to transparency, sustainability, and worker's rights – should visit the Todd Shelton factory in East Rutherford," he says. "It's a short train ride from midtown Manhattan."
Todd Shelton khakis are $200; the Henleys are $80.
Editors' Recommendations