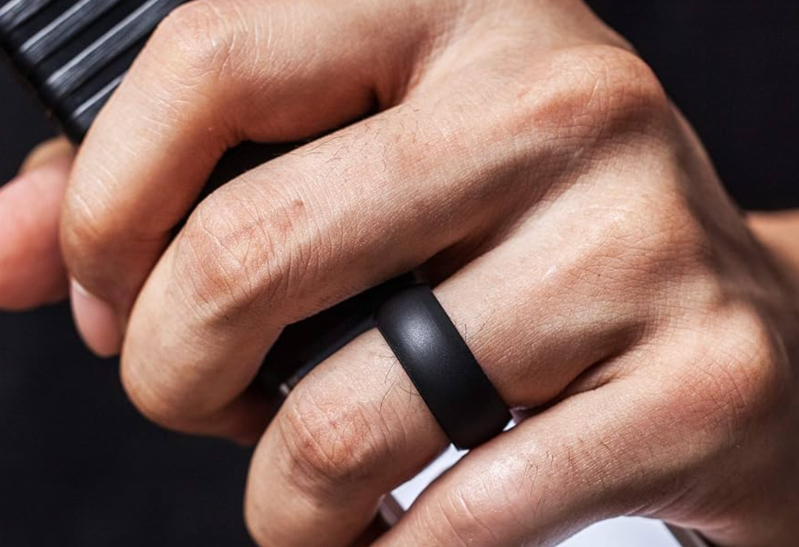 If you're working out regularly or have a generally active lifestyle, it's frustratingly easy to damage your formal wedding band. That's why it's so useful to own a ThunderFit Silicone Ring to help protect your key jewelry without spending a fortune. Right now, ThunderFit Silicone Rings are even more affordable with Amazon running a sale on them so you can buy one from just $8. With options ranging from $8 to $10 depending on the size and color you desire, this is a cheap yet essential way to be safer while you work out. Here's what else you need to know before you tap the buy button.
Why you should buy the ThunderFit Silicone Ring
Even the best workouts for beginners can put your wedding band at risk. That's why you need a ThunderFit Silicone Ring. It's made from top grade, hypoallergenic and flexible silicone. It's designed to break away when too much pressure is applied so your wedding band stays safe.
Simply measure it up and place the ThunderFit Silicone Ring on top of it. From there, it's great for using when taking part in the best full-body exercises but it's also good during manual labor work like construction duties or even when working as part of the military.
A smooth ergonomic fit ensures it feels good on your hand and it even looks pretty good given what it is. You can choose from many different colors so you can find something that suits your aesthetic. There's peace of mind with you not needing to take off the band as well as worrying about it getting damaged. Color options include charcoal black, gun metal, chili red, and a stylish looking camo sand. There's truly something for every taste here which is great if you need to wear it often such as for work purposes.
Right now, you can buy one of the ThunderFit Silicone Rings from $8 at Amazon. Different sizes and colors are available for between $8 and $10 so whatever you need, it won't cost much at all. It's a seriously small price to ensure that your beloved wedding band stays safe without any need for you to take it off. Check it out now by tapping the buy button below.
Editors' Recommendations