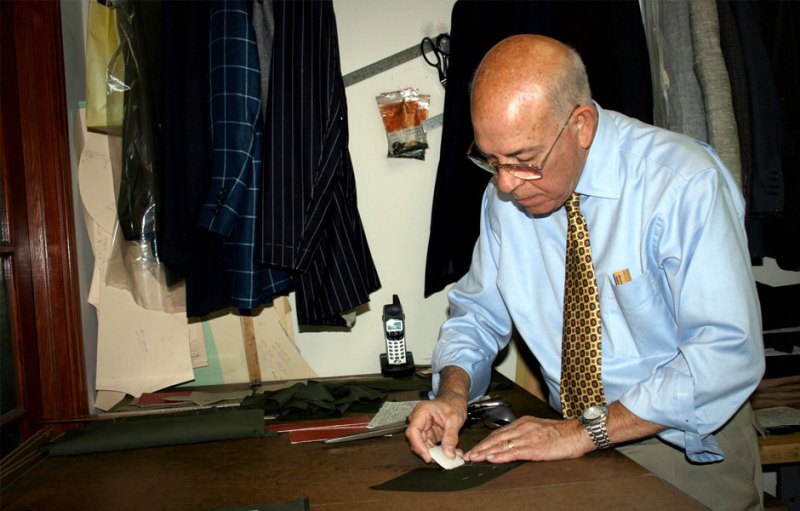 Every once in a while, a film comes out that really speaks our language and clings on to every fiber of our being – and that film is "Men of the Cloth" – a documentary that chronicles the decline of an important and historic art – the art of the tailor.
In a world of fast and cheap clothing production – the tailor is an old-world luxury that is slowly becoming less and less accessible to the masses.
The documentary explores the skills and savvy craftsmanship these artisans utilize to turn pieces of cloth into works of art.
Director Vicky Vasilopoulis followed three humble accomplished master tailors – Nino Corvato, Checchino Fonticoli and Joe Centofanti – showing off their engineer-like skills, and weaving together their individual journeys and stories. Their passionate devotion to the age-old craft translates onto the big screen.
Tailoring began with the Italian Renaissance – and by mid-20th century when ready to wear clothing and industrialization took over – many old world artisans suffered.
This documentary explores how these three geniuses survive in their businesses – and their touching dedication to a dwindling craft.
Rich details, sewing machines, intricate details, scissors slicing through fabric, all visually stunning.
If you're the kind of man who loves a good suit, loves the perfect fit, but also appreciates the work that goes into making it – you'll want to see "Men of the Cloth".
Check out the film's website here. http://menoftheclothfilm.com
Editors' Recommendations