With the summer months finally upon on us — and all those dreary, rain-plagued days sitting firmly in the rear view — it's time to start digging up all those "Save the Dates" you got back in December. As you plan out your various weekends spent watching your cousins, high school acquaintances, or college buddies tying the knot, don't forget to pay attention to the most important part of being in attendance.
You have to be — at the very least — the second best-dressed person in the building (or outside the building, depending on the venue).
Related: What to keep in mind while buying a suit
To do this, it's imperative to consider several factors before the big day — most of which we've already covered at length — though perhaps the most crucial accent to your summer wedding attire lies simply with the kind of tie you choose to wear. Like the perfect carpet, a proper tie brings your entire suit ensemble together, and shows off your knack for having a remarkable attention to detail.
The thing is, there are literally a million different options when it comes to ties, and worse yet, the quality of such ties ranges wildly. To help with this confusing predicament, we've tracked down two of our favorite companies who currently produce some of the best looking ties on the market. So go ahead and jot yourself down as "attending" on those RSVPs, here's your ticket to finding the best ties fit for any summer wedding.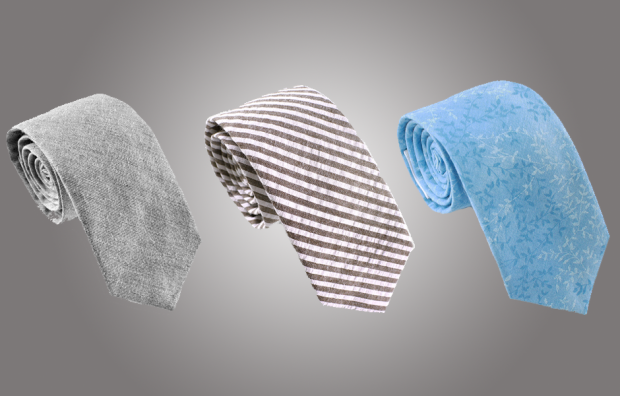 New York City's Brooklyn Tie Company particularly stands out this summer due to its affordable — yet incredibly stylish — assortment of neckties. Whether you opt for one of its cotton floral ties, or intend to spice things up by donning a red, lime, or khaki seersucker tie, you can't go wrong outfitting yourself in Brooklyn Tie Company. With roughly 20 different styles available via its online store, choosing a new color style for each wedding you attend is a walk in the park.
Perhaps Brooklyn Tie Company's greatest asset is the fact it makes each one of its products in its own production facility. Not only does this mean the company has the ability to achieve its desired top-tier quality firsthand, but also gives them the opportunity to sell each of its ties at an affordable price. Plus, who doesn't like supporting self-made businesses, as opposed to a giant retailer?
— Corridor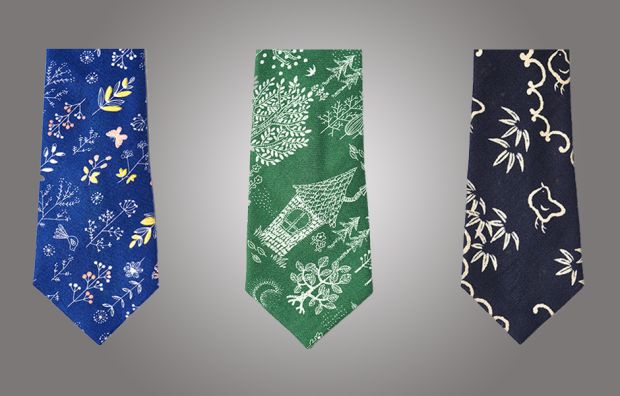 Corridor — yet another Brooklyn-based company — offers a gorgeous array of uniquely classic ties, all made right in New York City. Founder and designer Dan Snyder's goal with Corridor is to produce each of his products the same way he'd create something for himself; timeless, quality-made, and full of character. Each of the ties Snyder offers via his website feature their own exclusive design, a thick, Italian-made lining to help achieve the perfect knot, as well as a three-inch width — not too skinny, yet not obnoxiously wide.
Capable of sprucing up any old suit, a tie from Corridor shows you possess a certain level of style, and know how to dress yourself. Though people tend to shy away from patterned ties — or patterned-anything for that matter — don't get the wrong idea about Snyder's selection of neckties; these aren't the least bit tacky, and almost assure you'll have as many (if not more) eyes on you as the groom this summer.
Editors' Recommendations